INGREDIENTS
3 – 4 pears (sliced)
100 g dark chocolate (chopped)
200 g mild blue cheese – I used Gorgonzola Dolce (cubed)
8 crisp rye bread slices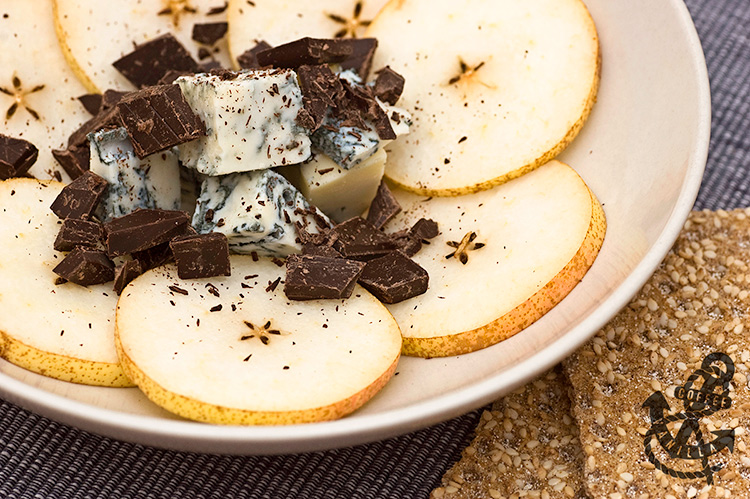 METHOD
Share pears, cheese and chocolate to the plates.
Serve with crisp bread on the side.
Makes 4 – 6 servings.
NOTES
If you feel adventurous you may want to try cheese & honey.
Or salad cheese & watermelon.
More cheese combos can be found here: Cheese, Wine & Food Pairings.