[adapted from recipe by River Cottage chef Hugh Fearnley-Whittingstall  on Guardian website]
INGREDIENTS
250 g unsalted butter
250 g dark chocolate – 70% cocoa (broken into pieces)
250 g cooked and peeled beetroot (grated)
1¼ cup golden caster sugar
1 cup plain flour
1 tsp baking powder
1 cup coarsely chopped walnuts or optionally pecans or hazelnuts
3 – 4 eggs
some more butter to grease the tins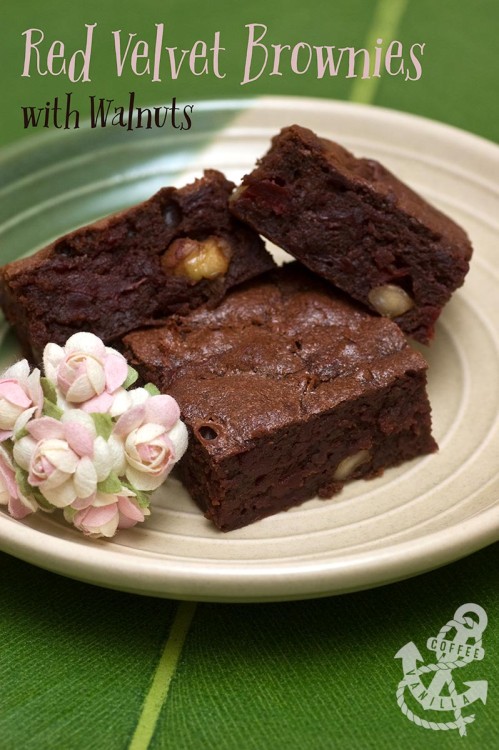 EQUIPMENT
whisk
mixer
2 smaller or 1 large (about A4 size) baking tray, at least 3 cm high
baking paper
skewer to test if brownies are ready
silicone pastry brush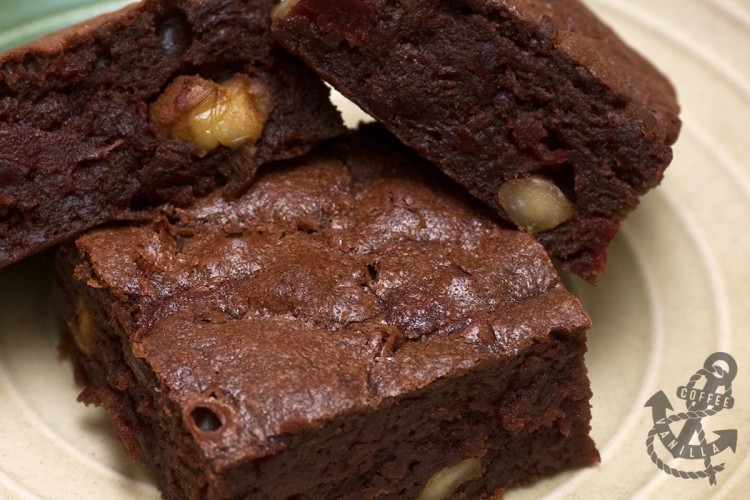 METHOD
Preheat oven to 180°C (356°F).
Melt the butter either in a small saucepan or in microwave.
Using a bit of melted butter and silicone brush grease baking tins and line them with baking paper, grease some more.
In a double boiler melt chocolate, let it cool down a little bit.
In a mixing bowl whisk eggs with sugar until creamy.
Combine with chocolate mixture and butter.
Fold in also flour, then walnuts and beetroots.
Pour the batter into baking tin(s).
Bake for about 25 – 30 minutes or until skewer comes out almost clean.
Let it cool down completely before cutting into squares.
Makes about 15 – 20 portions.
NOTES
For more decadent chocolate & walnut dessert ideas check out this Cape brandy pudding by Jeanne of Cook Sister.