INGREDIENTS
2 cups plain flour
2 tsp baking powder
¾ cup golden caster sugar
1 egg
1 cup milk or a little bit more
75 g unsalted butter
75 g pecans / ¾ cup (chopped)
300 g optionally peeled and cored pears (cubed) – about 3 small pears
125 g biter-sweet / dark chocolate bar (chopped)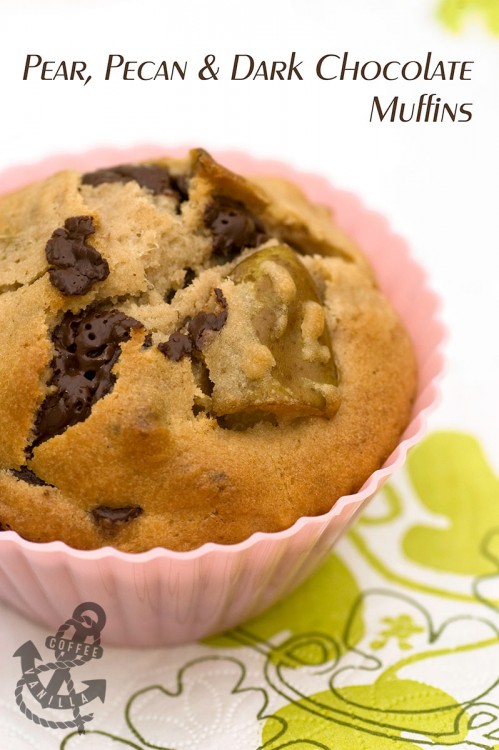 EQUIPMENT
12 paper or silicone muffin cases
muffin tray
METHOD
In a mixing bowl combine all dry ingredients together: flour, baking powder, chocolate and sugar.
Melt the butter and leave aside.
Once not so hot any more, combine butter with milk and egg.
Add to the bowl with dry ingredients, stir in pears and pecans as well.
Line baking tray with muffin cases and fill with the dough.
Bake in the oven preheated to 180°C (356°F) for about 25 – 30 minutes or until golden brown.
Let them cool down (for the chocolate to set) before serving.
Makes 12 – 14 muffins.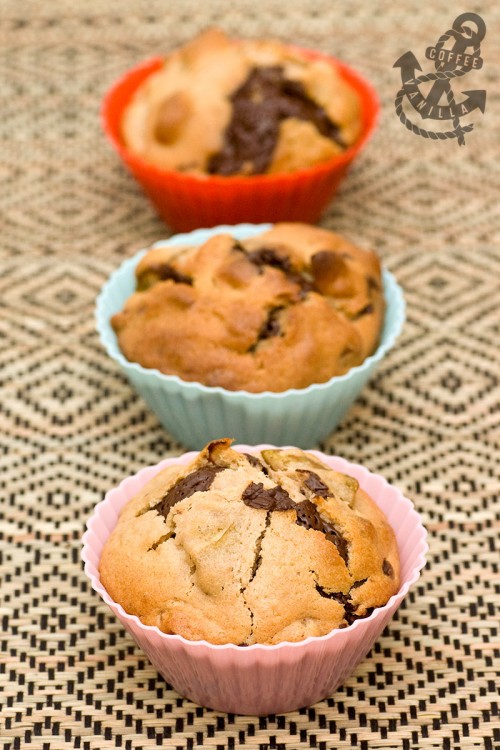 NOTES
Dark chocolate & apples are great combo as well so if you don't have pears on hand use apples instead.
Bitter-sweet chocolate can be replaced with plain baking chocolate for kids' version.