[recipe adapted from Running with Tweezers]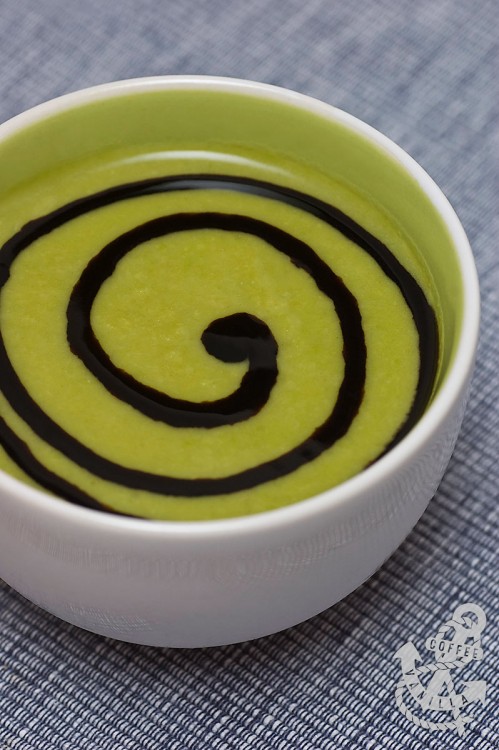 INGREDIENTS
1½ kg frozen green peas
2 litre of water
4 – 5 vegetable cubes (10 g each)
3 tbs olive oil
2 – 3 tbs balsamic vinegar
grated Parmesan cheese to sprinkle over the soup
fresh bread (sliced)
EQUIPMENT
hand blender or food processor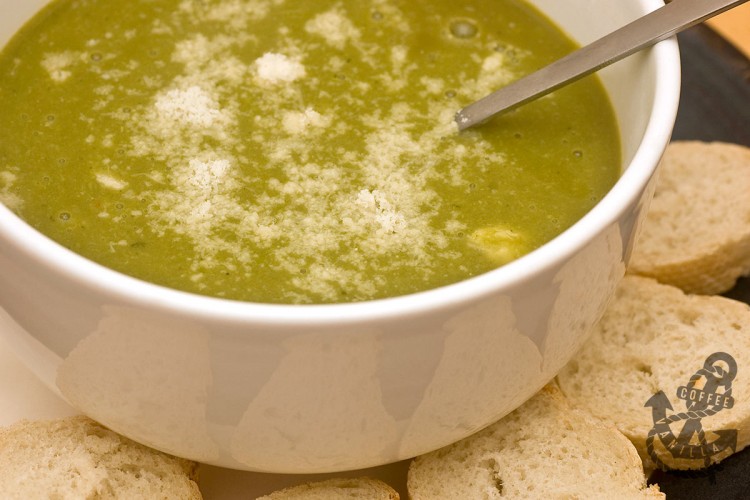 METHOD
In a large pot combine water, peas, cubes and cook covered till peas are soft, for about 30 minutes (depends from the peas, have to get very soft).
Add olive oil, remove from fire and blend the soup till smooth.
Stir in balsamic vinegar.
Transfer to the plates, sprinkle with Parmesan cheese and season with freshly ground pepper.
Serve with slices of fresh bread on a side. Can be also served with hard boiled eggs.
Serves 5 – 6 people.
TIPS
If you are making soup for small kids skip balsamic vinegar. I did put aside portion for my 2 year old daughter before stirring in balsamic vinegar. She really enjoyed this soup.
NOTES
This soup taste great also with mashed potatoes on a side or with those little filo and feta pastries.
On the first photo I cheated a bit and used balsamic  cream (which is too sweet to my liking for this recipe) instead of balsamic vinegar to make this nice swirl.
More interesting soup recipes: Michelle of Greedy Gourmet made this yummy artichoke soup that can be also topped with Parmesan cheese.