INGREDIENTS
200 g feta cheese
pitted black olives
270 g / 6 sheets ready, chilled filo / phyllo pastry
olive oil for brushing
a bit of water/milk to mash feta cheese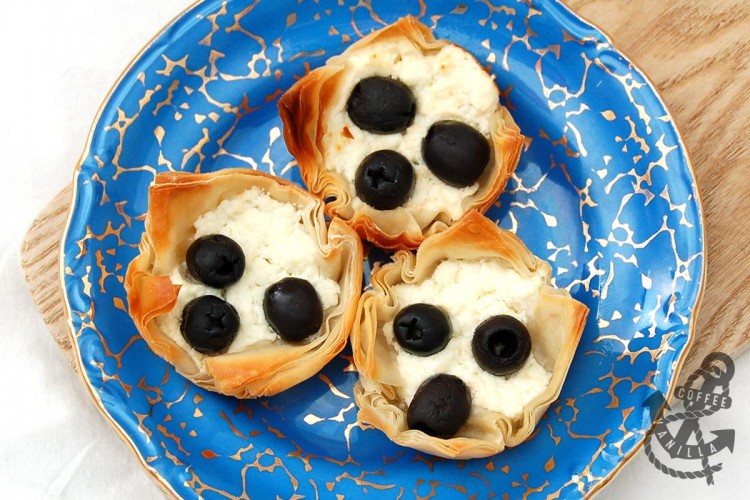 EQUIPMENT
muffin / scone tray or two or other small baking containers, silicone muffin cases will be fine as well
pastry brush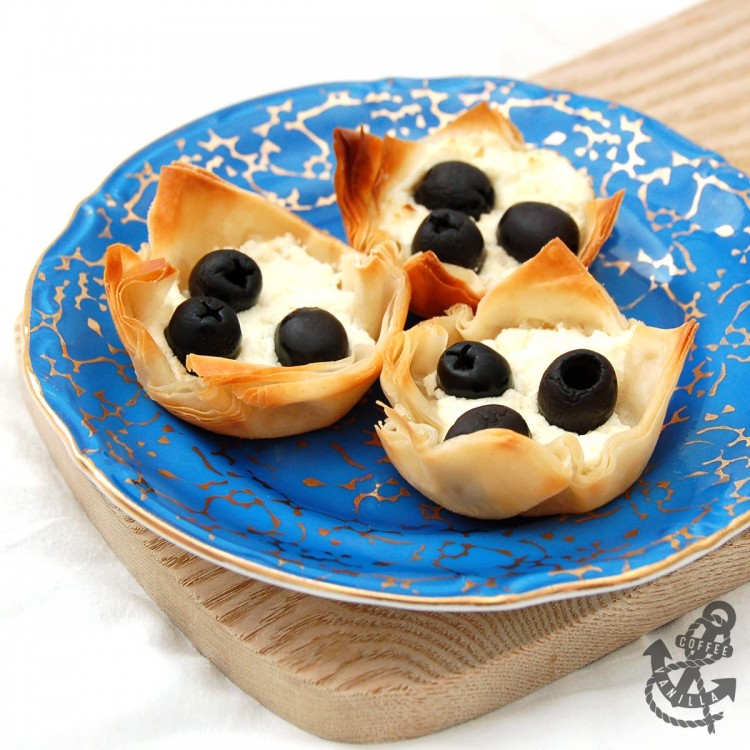 METHOD
Mash feta cheese with a bit of water or milk.
Spread and cut filo pastry into square pieces.
I did cut all 6 sheets together in half, making 2 large squares and then divided each square into 9 squares getting 18 small squares but it would be probably better to take 3 sheets at the time, cut them in half and then into 4 to get 16 larger and thinner squares.
Either way, place the squares on brushed with oil trays.
Fill each square with about 1 tsp of mashed feta cheese.
Top with olives.
Bake in the oven preheated to 190°C (374°F) for about 15 minutes or until pastry is starting to look golden brown.
Serve warm or cold.
Makes 16 – 18 nests.
NOTES
They taste extremely good while still warm with pea soup or cooled down on their own.
Olives can be easily replaced with some roasted peppers or sundried tomatoes.
Looking for more feta recipes? Try Michelle's minty potato and zucchini feta cakes.