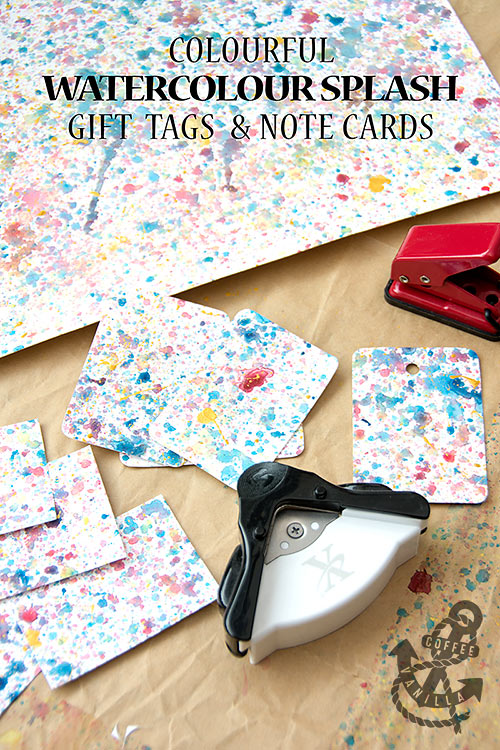 We made those colourful gift cards together with my 6 year old daughter as we needed couple of them to attach to the "end of year" chocolates for her teachers. Some of them have been also used for an upcoming birthday party we are attending later this week.
I was a bit surprised to find out my daughter knows / remembers what the primary colours are and we have used them in this project (she insisted) but then we have added finishing touches with a bit of golden paint as well. And as we have painted more than one A4 sheet of paper, we turned the rest of it into pretty note cards…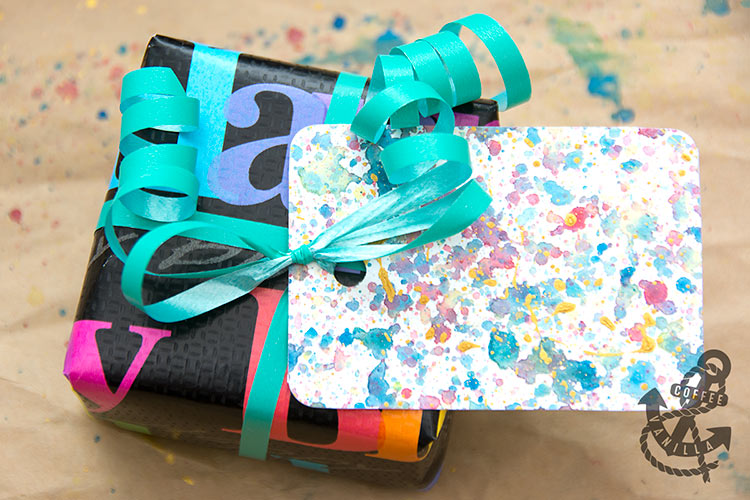 MATERIALS
watercolour paper
watercolours
golden poster paint – optional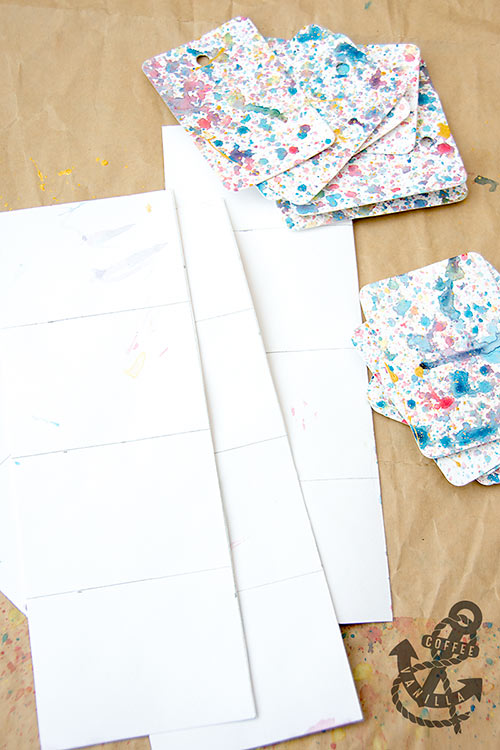 EQUIPMENT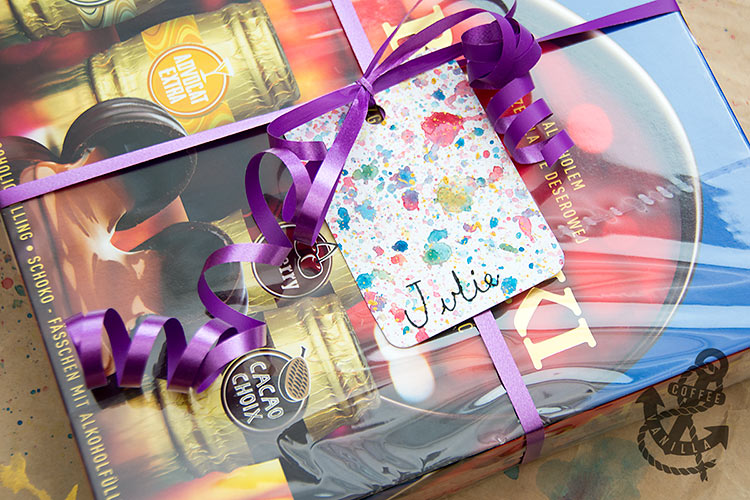 METHOD
First take a sheet of watercolour paper.
Splash it with watercolours stroking the brush with your finger on on the edge of acrylic block or credit card over the paper. Allow it to dry.
Repeat the same with golden paint if using. Again allow the paper to dry before proceeding with the next step.
Once the paper is dry turn it over and divide into as big or as small rectangles as you need. We have divided A4  piece of paper into 16 gift tags / note cards.
Round edges with the corner punch.
Use eraser to remove any residue from the pencil.
For the gift tags use single hole punch to make holes for the ribbon. For the note cards leave them as they are.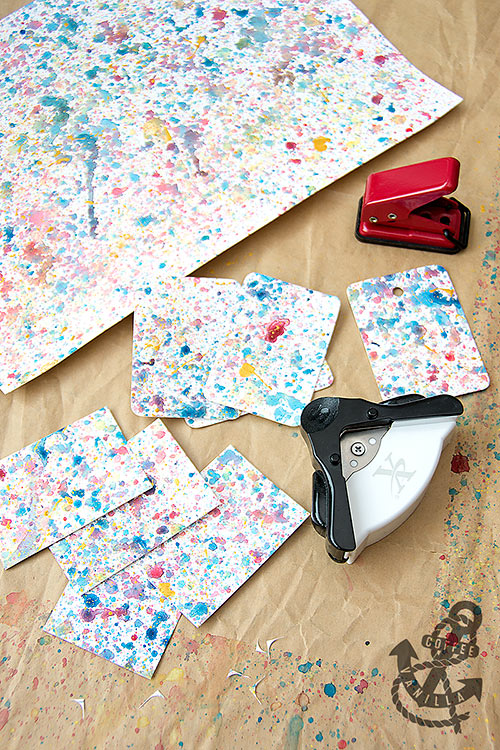 TIPS
If you are in a hurry use hair dryer to dry the paper… it will also help the paint to spread even more on paper if there are any big blobs of paint. We have an old hair dryer that is exclusively used for craft projects.
NOTES
For more DIY gift tags you may want to take a look at our Washi Tape Gift Tags for Any Occasion, Handmade Gift Tags with Buttons or DIY Watercolour Gift Tags & Wrapping Paper.
More gift wrapping tips can be found in our post about Creative Gift Wrapping Ideas For Any Occasion.
DISCLOSURE: This post contains some affiliate links.