Summer is back, at least here in sunny Brighton so I will be short.
Below you can find couple Tried & Tested products we collected during July. Some of them can come really handy during hot August days. There is something for the kids and couple of beauty gadgets both my daughter and I had fun testing.
Enjoy!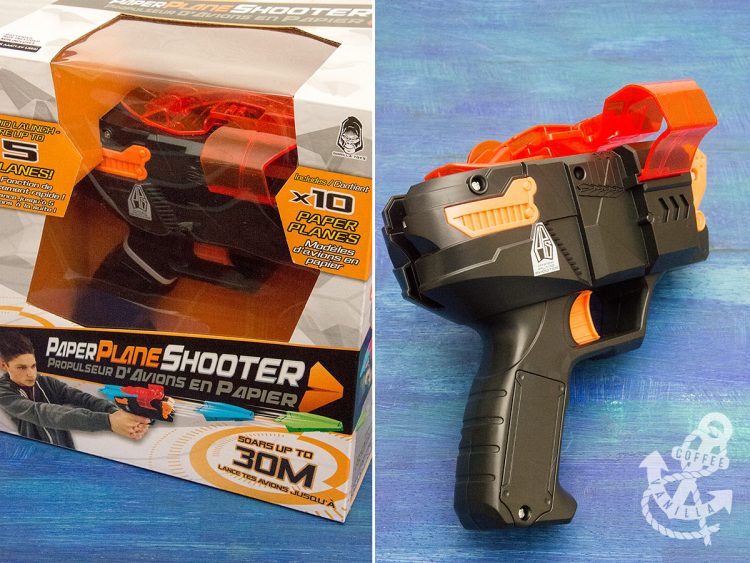 Paper Plane Launcher Shooter from Vivid Imagination (£16.99) is easy to use and makes planes really fly far.
Our 5 year old daughter is big fan of paper planes but it is hard for her to throw a plane properly. The plane launcher is great solution for her. The set comes with instructions how to fold a plane and couple of papers but any plane made out of A4 or A5 paper will work here, as long as it is similar type. It brings a lot of fun and it is not only for boys, despite picture on the packaging!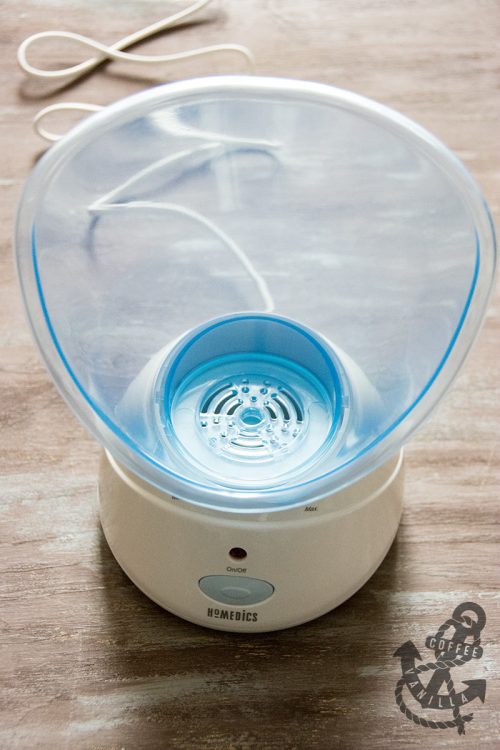 I used to use bowl of hot water and towel over my head to clean my skin… but when the kids were born and hours in the day got shorter and I stopped doing many things for myself.
When I saw Facial Revitalising Spa from HoMedics (£10.00) I thought it is good excuse to reintroduce this routine into my life. Especially that this face sauna is very easy to use. All you have to do is to pour water into water chamber, connect the face attachment, plug the machine into socket and turn it on. The steam starts appearing after couple of seconds and you are ready to go.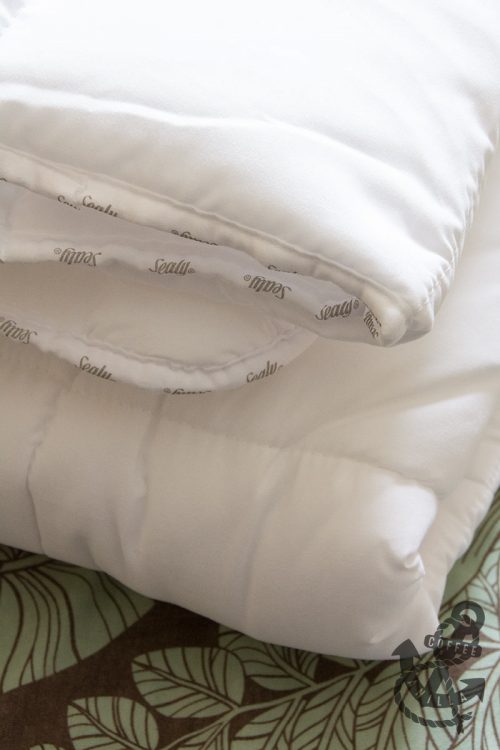 Sealy Select Response Mattress Topper (£66.99 / double) is more comfortable than the memory foam mattress topper we had previously and it is very soft, makes bed feel very cosy.
I was a bit worried it will make our bed too warm (especially now in summer) but I was wrong. It can be also machine washed and tumble dried, if needed.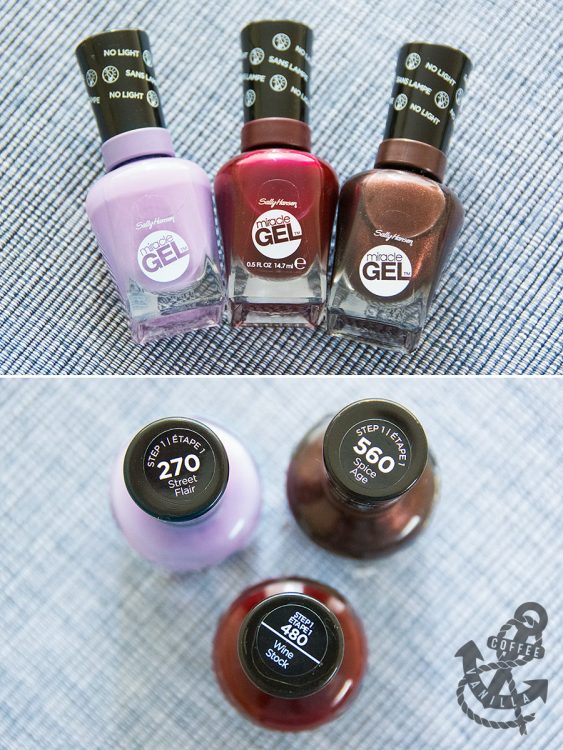 Ever since my allergy issues I struggle to find healthy nail varnish that would not contain harmful chemicals and at the same time was fast drying and easy to use at the same time. Sally Hansen Miracle Gels (£9.99 / 14.7 ml) seems to have it all.
Not having used nail gel before I was afraid it will be difficult to apply…. It wasn't! Sally Hansen nail brushes are very good, they allow spreading the coat evenly, in two strokes the most.
Street Flair is in flat, lilac colour that looks very pretty on tanned skin, my older daughter adores it.
Spice Age nail varnish colour is shimmery chocolate brown, it is very pretty, my personal favourite so far from the Sally Hansen Miracle Gel range. Alike most shimmery varnishes it has better coverage than flat colours.
The Wine Stock colour is a flat, dark red colour… must have in any nail varnish collection for special occasions and romantic evenings.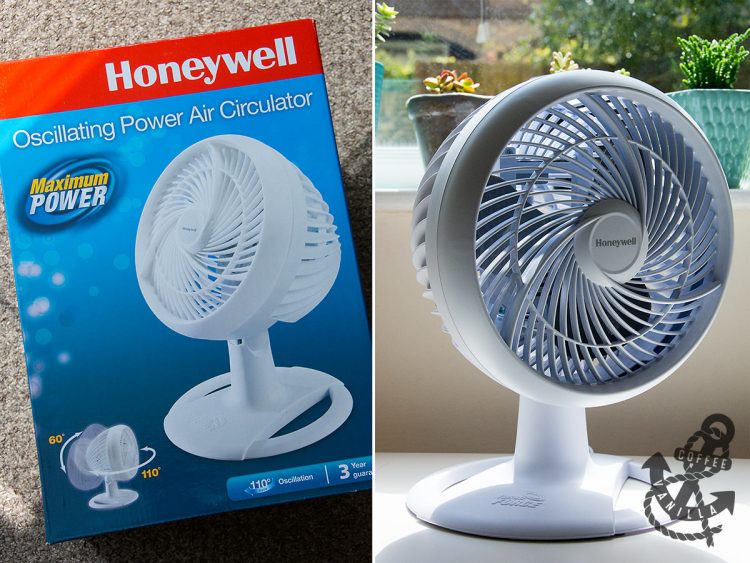 Honeywell Oscillating Turbo Table Fan (£34.99) looks much better in reality that on the packaging and despite being made of white plastic, it has high quality feel.
It is quiet, powerful, adjustable and easy to use. It provides pretty good air circulation around the room and makes hot summer days in the office (or home office) more bearable.
I found this Grand Chef 28 cm crepe pan in our local HomeSense (£16.99) and it is just perfect. I don't know why I never had pan like this before. It is so much easier to use to make pancakes than regular frying pan.
It can also double as roti or tortilla wrap maker or even be used to reheat pizzas.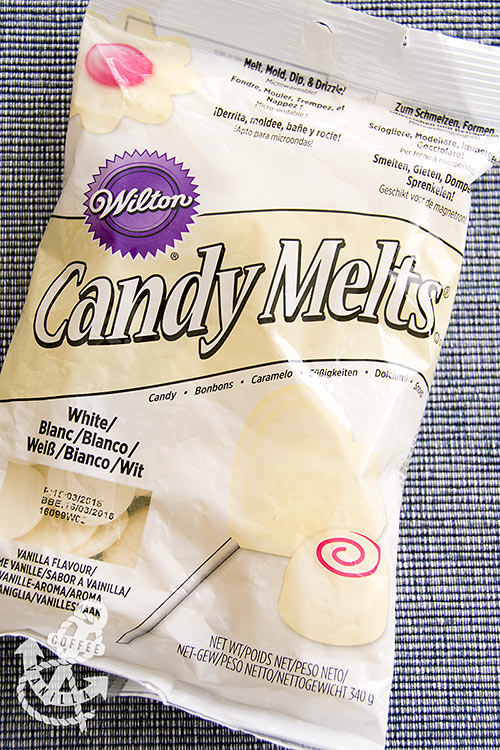 Wilton Candy Melts in vanilla flavour (£15.73 / 3 packs of 340 g) come as cream really yummy giant chips tasting like white chocolate but they do not include any cocoa solids in the ingredients.
According to the producer they can be melted in double boiler or microwave and re-melted if necessary as well. From my experience the double boiler method does not work so well with the melts.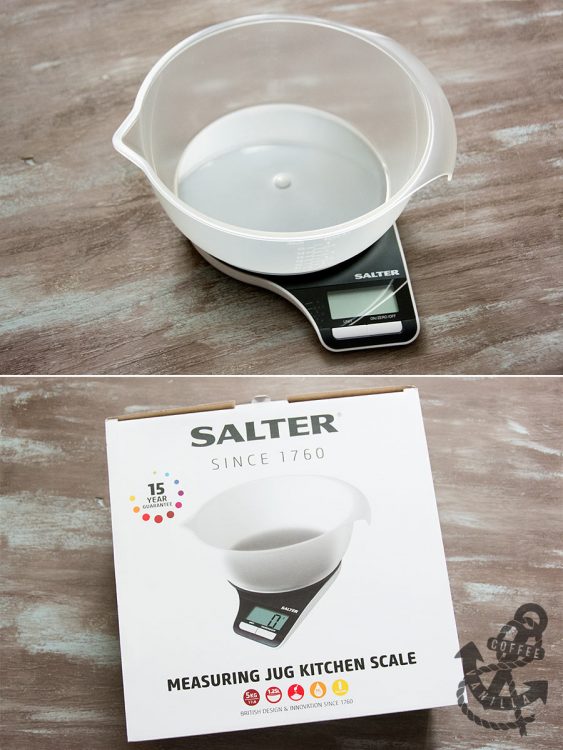 Salter Measuring Jug Kitchen Scale (£21.99) comes with handy measuring bowl.
The scale can be used with any dish as you can reset counter to zero. You can also continue using the same container for measuring and every time you add new ingredient simply zero the scale again. That is probably the best function of this type of scales – they are very handy.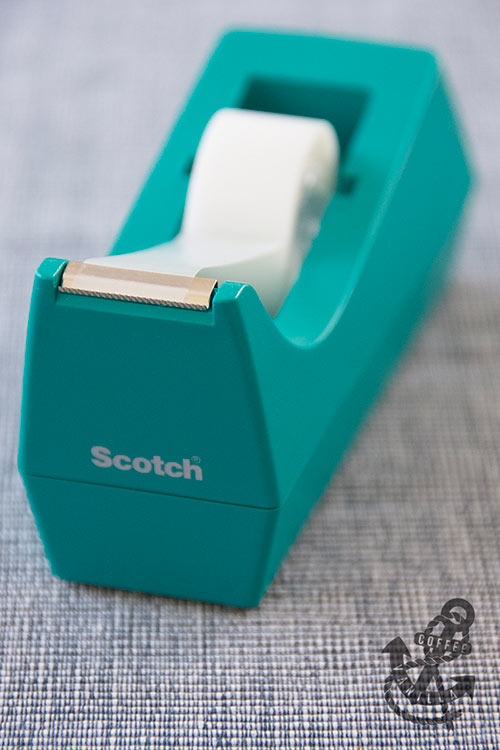 Scotch Dispenser and Tape (£9.39) come in my favourite turquoise colour. It looks great on my desk but it is also better than the previous version of the Scotch dispenser I had for years.
The dispenser is heavy with non-slip pads under allowing braking the tape with one hand while packing with another.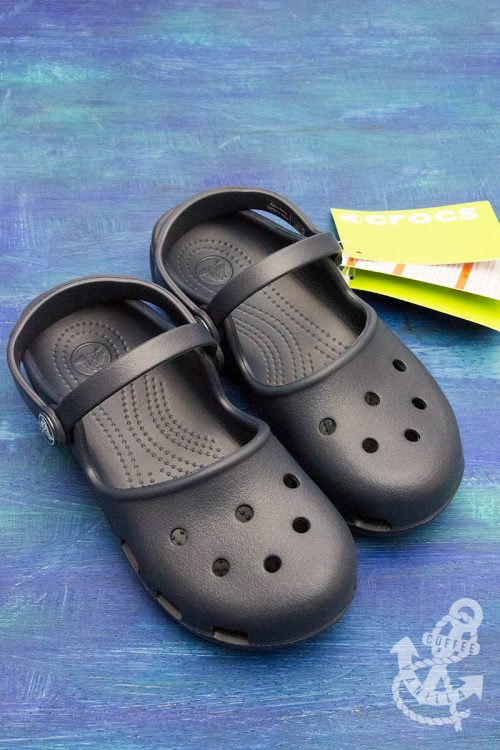 Crocs Karin – Girls' Clogs (£12.50 / size 13 UK child) are a bit narrower and more girly than the original Crocs.
They must be very comfortable as for the first few days my daughter did not want to take them off, she used them inside and outside the house. Thanks to two instead of one strap they stay securely on the feet as well.
NOTES
Since June Tried & Tested we wrote about Home Décor Ideas from CreoGlass Design and posted July Inheritance Recipes round-up, check them out.
The next Tried & Tested will be published in the first days of September… stay tuned.
DISCLOSURE: This post contains some affiliated links. We have received Vivid Imagination paper plane shooter,  HoMedics facial spa, Sealy mattress topper, Sally Hansen nail gels, Wilton candy melts, Scotch tape dispenser, Honeywell fan, Salter kitchen scale and Crocs clogs as a part of Amazon Vine™ Programme and you can find part of this reviews on Amazon website as well. Grand Chef crepe pan we purchased ourselves in HomeSense. We were not financially compensated for this post. All opinions expressed here are our own and we retained full editorial control.