Sometimes simple, almost effortless comfort food dishes are the best and this is one of them…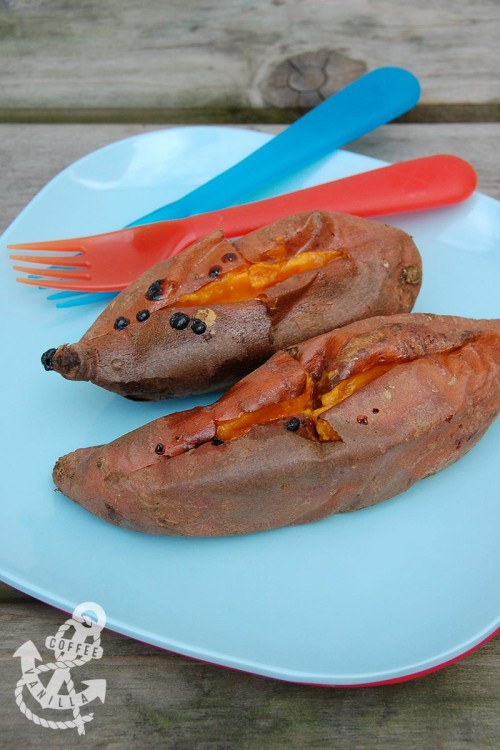 This is our favourite way of cooking sweet potatoes, pierced with a skewer and then roasted in the oven at 180°C (356°F) for about 20 minutes (check if the skewer if they are soft inside), then served while still piping hot with some real butter and sea salt.
I like to sprinkle it with some freshly cracked pepper for myself as well.
Sometimes I roast also sausages and corn along the sweet potatoes, and serve them with coriander and lime butter… then we don't need anything else for perfect "end of summer" dinner.