[adapted from Waitrose magazine]
INGREDIENTS
4 fresh sweet corns (peeled, cut into 2 – 3 pieces or in one piece)
small handful of fresh coriander leaves (chopped finely)
pinch or two of chilli powder – optional 
35 g unsalted butter (softened)
zest of ½ unwaxed lime
juice of ½ – 1 lime
sea salt to taste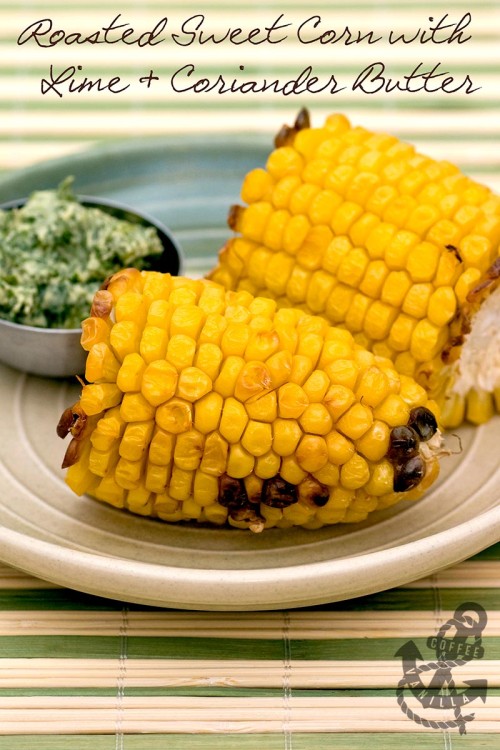 EQUIPMENT
baking tray with rack
lemon zester
lemon juicer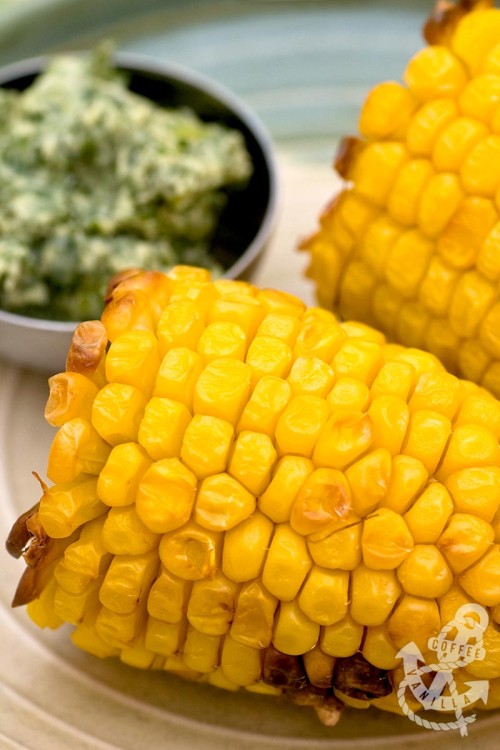 METHOD
Place corn on baking tray with rack, bake in 180°C (356°F) turning from time to time, until corn is coming out easily from the cob and some parts are turning brown.
In meantime prepare lime and coriander butter, beating together butter, lime zest, lime juice and coriander.
Season to taste with salt and chilli powder, mix well.
When corn is ready, place butter on a side and serve immediately.
Serves 4 people as a side dish.
NOTES
Roasted this way corn taste also good with any other flavoured butter, or just plain salted butter.
Roasted this way corn tastes good with some roasted sweet potatoes on a side.