This is refreshed and simplified version of the roasted pumpkin seeds we usually make.
This time the seeds did not even get a chance to cool down, most of them were long time gone before I finished taking pictures… so don't throw away leftover pumpkin seeds, turn them into this delicious and easy to make snack.
And here is the carving pumpkin soup that we made day earlier.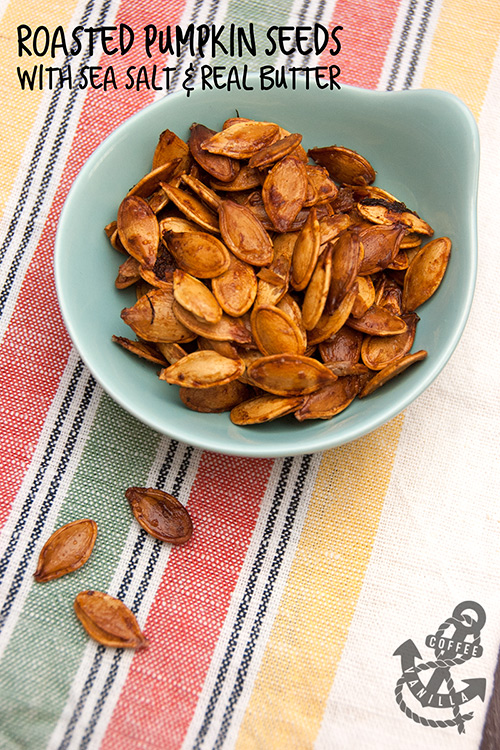 INGREDIENTS
seeds of 1 large carving pumpkin (unwashed)
sea salt – to taste
real butter / about 2 generous tbs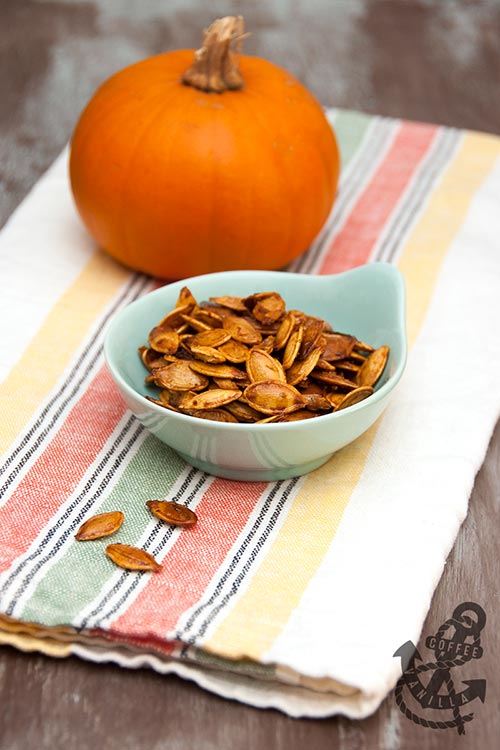 METHOD
On a baking tray lined with baking paper place the seed and bake in 180°C (356°F) until dry.
In a bowl, large enough to fit all of the seeds, place butter.
Add hot seeds, sea salt and stir.
Return seeds to the baking tray and bake a bit longer until crunchy enough to be eaten with shells.
Enjoy!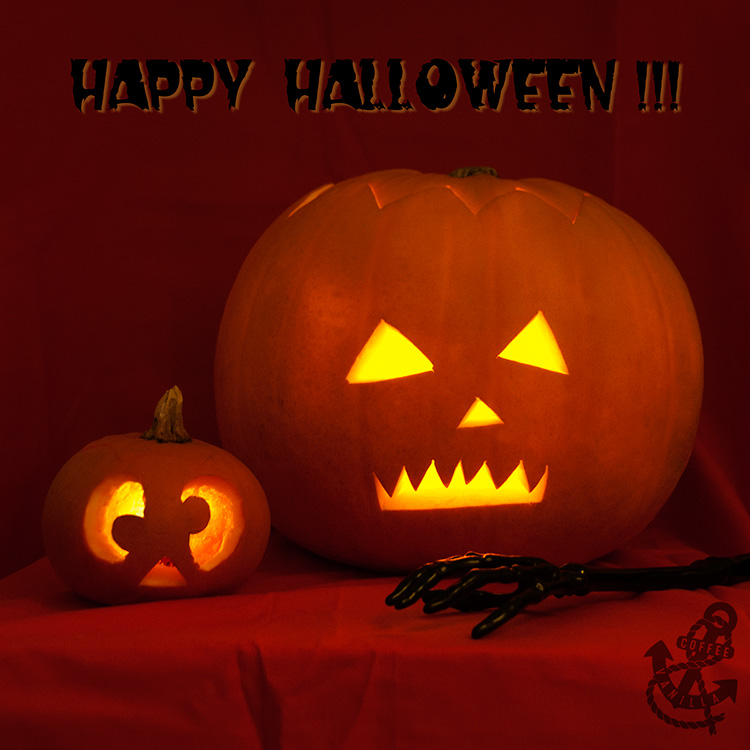 NOTES
The big pumpkin has been "designed" by our 5 year old and the little one by our older daughter who is 10.
If you are looking for more roasted pumpkin seeds ideas, check out our Roasted Pumpkin Seeds with Black Pepper, Garlic Salt and Butter or Spicy Roasted Pumpkin Seeds from Cook Sister.