I made this homemade pumpkin pie spice / pumpkin spice mix  to prepare pumpkin pie for the very first time. Halloween has passed and I still haven't baked it but I will, one day.
In meantime I'm using this homemade mix (that smells soooo good) in everything else: coffee, doughnuts, puff pastries… recipes will follow soon, stay tuned.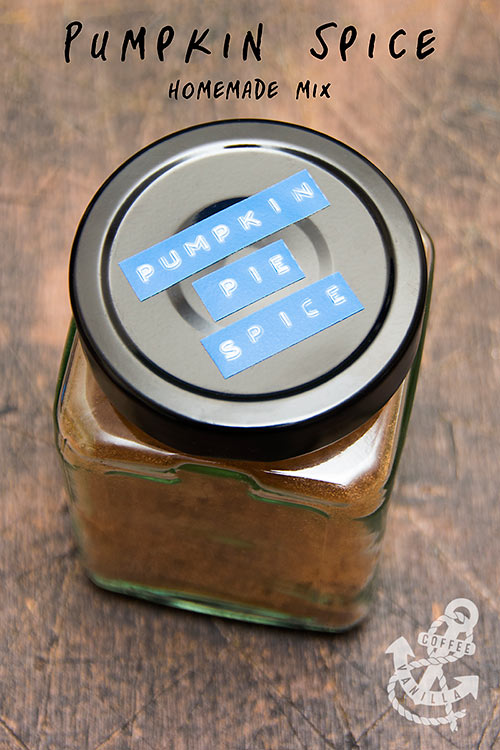 INGREDIENTS
6 tbs ground cinnamon
1 tbs ground ginger
1 tbs ground allspice / pimiento
1 tbs ground cloves
½ tbs ground nutmeg
METHOD
Combine all of the ingredients.
Store in airtight container.
Makes large batch that will last for 10+ large pies or cakes and many more coffees.
TIPS
Homemade pumpkin spice mix would make great little gift.
NOTES
Recipes calling for pumpkin spice: Pumpkin Spice Puff Pastry Swirls.
More homemade spice mixes: Smoky Fajita Seasoning Mix, Herbal Pepper Mix, Cinnamon Sugar or Real Vanilla Sugar.