As many of our favorite recipes, this one is as well both accidental and easy to make.  Having had some pumpkin spice mix on hand and leftover packet of puff pastry in the fridge I decided to experiment…
The result turned out truly delicious and so fragrant, probably better than cinnamon rolls we previously made.
INGREDIENTS
500 g ready puff pastry
50 g unsalted butter (softened)
½ cup golden caster sugar
1 tbs pumpkin spice mix (click through for recipe)
few tbs of water
a bit of flour for working surface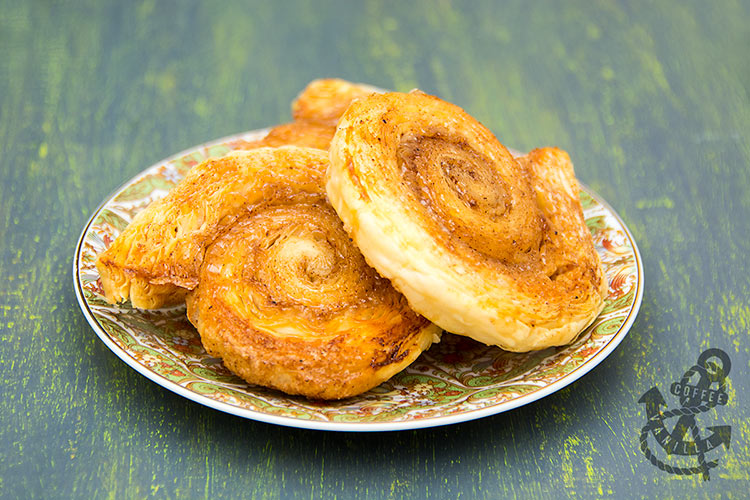 EQUIPMENT
large baking tray lined with baking paper
pastry brush
small saucepan
rolling pin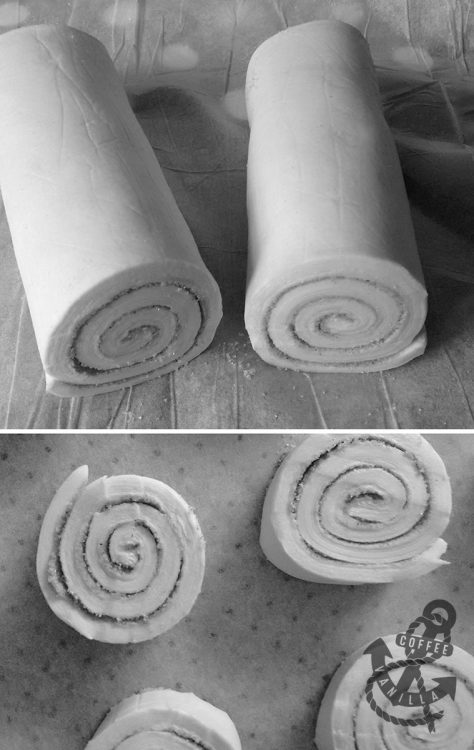 METHOD
On floured surface roll out the pastry block until it is about ½ cm thick.
Spread softened butter on top.
Combine sugar with pumpkin spice mix, sprinkle half on the top of butter.
Roll the pastry.
Cut into about 1,5 cm slices.
Bake in the oven preheated to 200°C (392°F) until golden brown.
In a small saucepan heat over low fire the rest of sugar and pumpkin spice mix with few spoons of water to make syrup.
Use syrup to brush baked pastries as soon as they are out of the oven.
Makes about 12 medium swirls.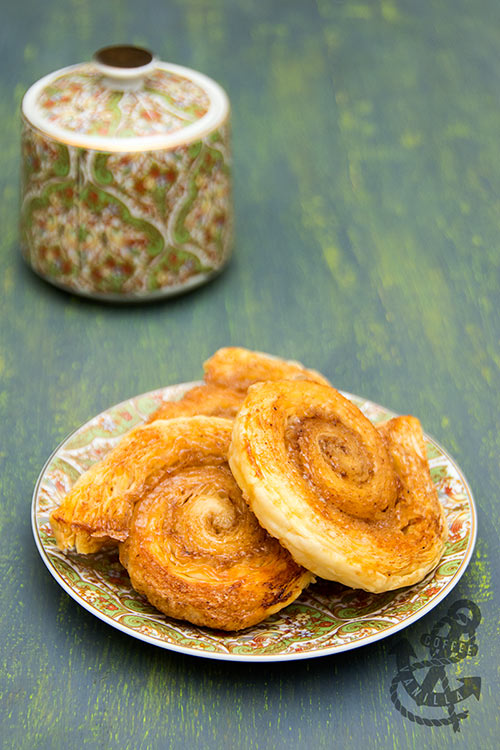 NOTES
More quick and easy dishes.
More desserts.
More autumn recipes.