Christmas is this time of the year when most of us, almost without exceptions, don't mind getting silly gifts, gadgets and novelty items. Actually the more unusual the better, just like the crazy Christmas jumpers people wear to the parties.
Couple of days ago I was invited by UncommonGoods to take a look at their website. I instantly fallen in love with the range of product they have in offer, but most of all I was impressed by their ethos.
About UncommonGoods company
UncommonGoods is NYC based online retailer that offers unique, sustainably produced and earth friendly products to their customers. They are not only trying to be sustainable and green company but they also offer their employees rewarding place to work in, with health insurance and fair wages.  They cooperate with artists and small manufacturers all over the world. They don't sell products containing leather, feathers, fur or other products that harm people or animals. They do their best to minimize use of paper by limiting catalogues sent by post and by printing them on either recycled paper or paper sourced from certified forests. And lastly they have created Better to Give Program that allows customers to select a non-profit organization to receive a $1 donation from them at checkout. Thanks to this program UncommonGoods has donated over $1,000,000 since 2001.
Below you can find selection of Christmas gifts that we found the most interesting and unusual… Let us know which one is your favourite!
For Him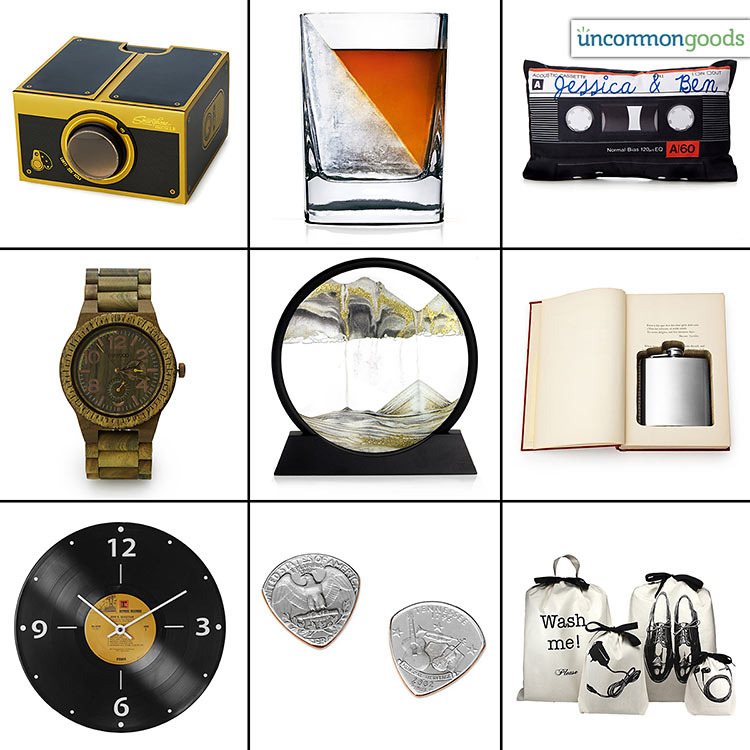 Christmas gifts for men  (from top left): Smartphone Projector | Whiskey Wedge | Personalized Mixtape Pillow | Army Green Wooden Watch | Deep Sea Sand Art | Flask Book Box | Record Clock | Repurposed Coin Guitar Picks | Men's Organizing Travel
For Her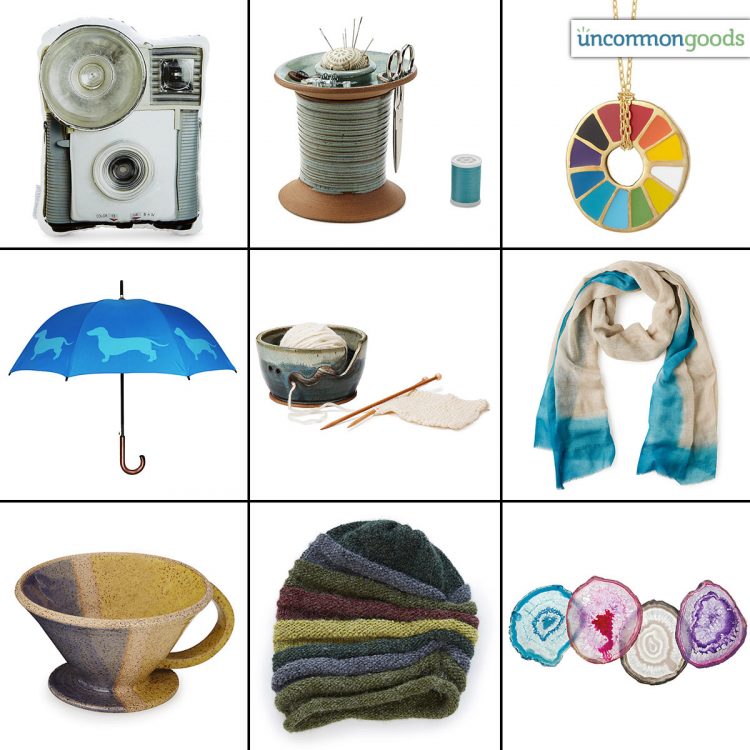 Christmas gifts for women (from top left): Vintage Camera Pillows | Sewing Station | Color Wheel Pendant | Choose Your Dog Breed Umbrella | Make Waves Yarn Bowl | Ombre Rothko Scarf | Color Block Coffee Pour Over Cone | Roll Slouchy Stripe Hat | Agate Coasters
For Kids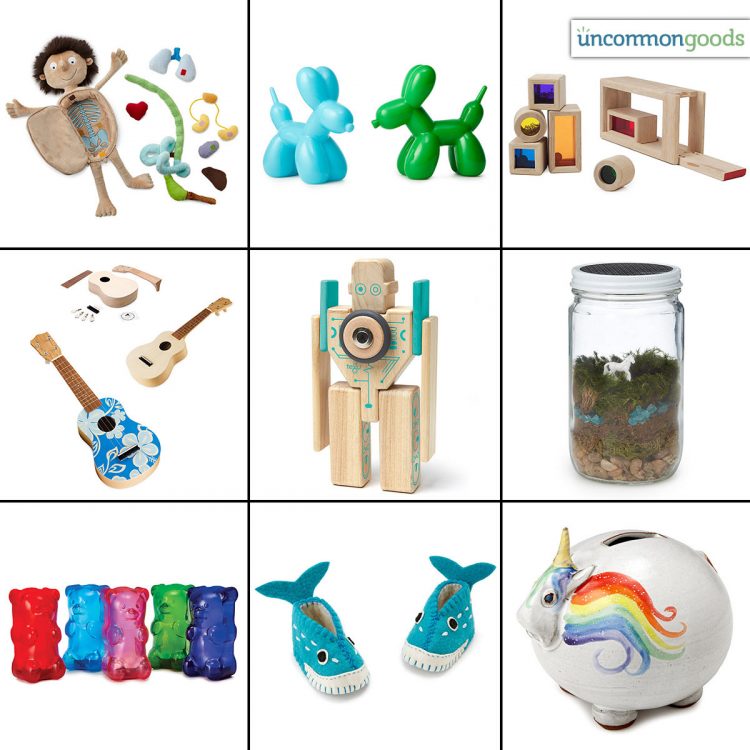 Christmas gifts for kids (from top left): Little Patient | Balloon Dog Night Light | Rainbow Sound Blocks | Make Your Own Ukulele Kit | Magbot Magnetic Block Set | DIY Unicorn Terrarium Kit | Gummy Bear Lights | Whale Booties | Elwood the Rainbow Unicorn Bank
DISCLOSURE: This is commissioned article for UncommonGoods. All opinions expressed here are our own and we retained full editorial control.