My girls will eat practically anything as long as they get to prepare dish themselves and for this reason we often make individual pizzas, pies, pasta with all toppings lined up on the table so they can mix & match they favourite ingredients. And those pizza quiches are one of those dishes where I prepare the pastry on individual sandwich trays and let them choose ingredients. The other good things about them is the fact you can use up all leftovers from the fridge, just like on traditional pizzas.
The shortcrust pastry recipe is based on Spinach & Roquefort Quiche I made long time ago.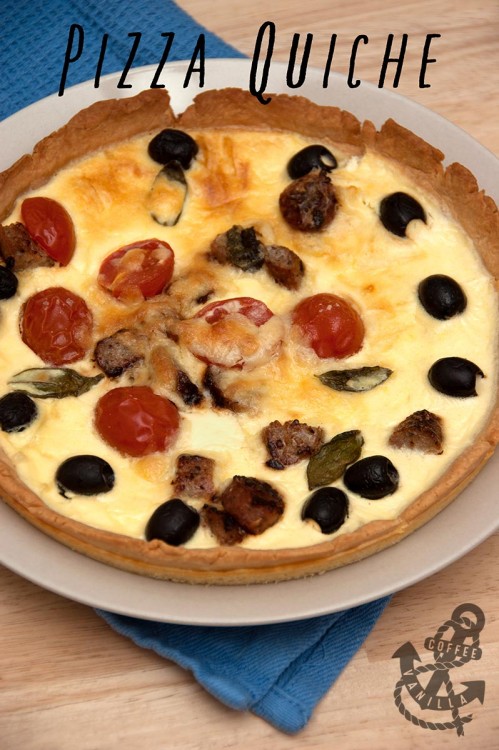 INGREDIENTS
for the pastry
250 g bar of salted butter or unsalted butter + ¼ tsp of salt
4 cups plain flour
5 egg yolks
3 – 4 tbs natural yogurt
for the toppings
cheeses (we used crumbled blue cheese and some grated mild cheddar for kids)
cooked meats (leftover sausages, ham, cooked bacon)
veggies (peppers, red & white onions, courgette, asparagus, tomatoes, broccoli florets, courgettes)
leafy greens (kale, spinach, rocket)
herbs (thyme, basil leaves, chive, garlic)
extras (sun-dried tomatoes, olives, fried onions, capers, pickles)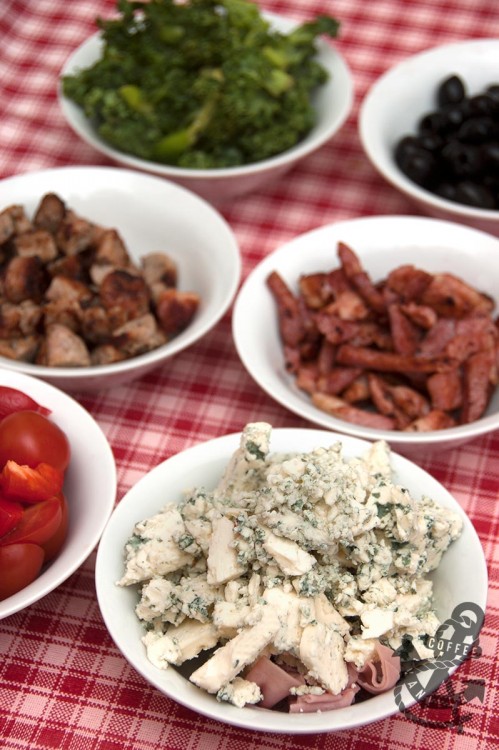 popular quiche toppings combination
crispy bacon, caramelized onions and Gruyere
cheddar, tomatoes, bacon, thyme (quiche Lorraine)
mushrooms, caramelized onions, cheese
broccoli and cheese
asparagus and cheese
ham, courgette and cheese
for the egg mixture
800 ml single cream
4 – 5 eggs (beaten)
pinch or two of salt
EQUIPMENT
5 x 22 cm (8,6 inches) non-stick tart / pie dishes or sandwich baking trays or more smaller ones
manual whisk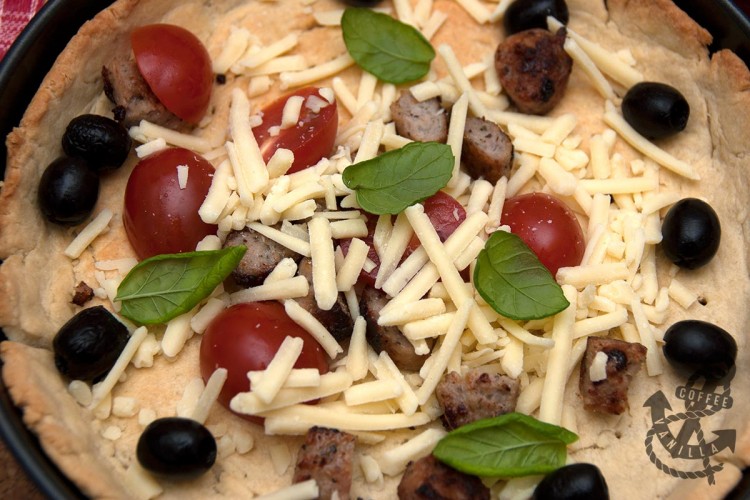 METHOD
Combine all ingredients for the short crust pastry and knead fast as the dough shouldn't get too hot.
Create ball from the dough and place in the fridge for at least 1 hour.
Preheat oven to 180°C (356°F).
Divide pastry into 5 pieces (or more if needed), cover baking tins with the dough, also the sides.
Prick the pasty base with wooden skewer and bake for few minutes till lightly golden.
In meantime prepare toppings.
To prepare egg mixture beat the eggs with cream and salt.
Let everyone top pizza quiches with their favourite ingredients and then pour egg mixture over the top.
Place quiches back in the oven for 25 – 30 minutes, till top start getting brown.
Leave for 10 minutes to rest, remove baking tins and serve.
Serve warm, at room temperature or chilled with some fruit salad on a side.
Makes 5 large pizza quiches (allow ½ – 1 per adult and ¼ – ½ per child).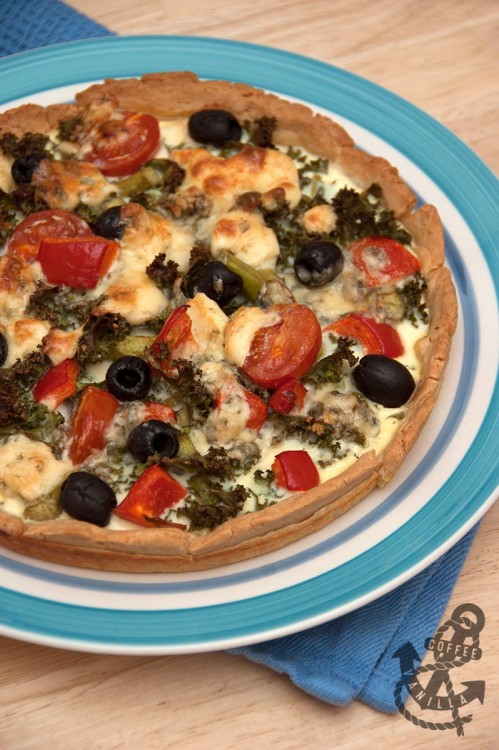 NOTES
You can replace single cream with less double cream and add some milk to have the 800 ml.
This recipe makes 5 generous size quiches, we had them for two days as dinner for 2 kids and 3 adults.
Pizza quiches are perfect for parties and picnics. Slice or two of the pizza quiche would also make great lunch box item.
If you are looking for more quiche recipes, then try: Crust Free Quiche from Croque-Maman, Chorizo, red pepper and cheddar quiches from Jen's Food, Croquiches from Fab Food 4 All, Asparagus, anchovy, lemon and caper quiche from Cook Sister, Ham and vegetable mini-quiches from A Mummy Too, Pete's Courgette, Blue Cheese & Cherry Tomato Quiche from Kavey Eats or Turkey, Carrot, Potato & Leek Quiche Tart I made a while ago.
DISCLOSURE: This post contain some affiliated links.