Little break, Big difference by Eurostar to Lille, France is only one of many short break destinations. We were lucky to travel in Leisure Select that is class between Standard and Business Premier, but at the moment return ticket London – Lille can cost as low as £55 in Standard class.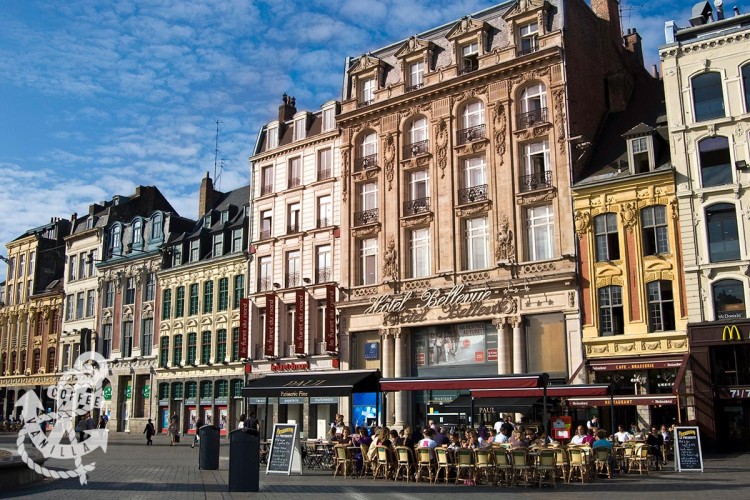 On the 22nd of August (last Saturday) together with other bloggers we left London, St. Pancras at 6.59 am for a press trip to France.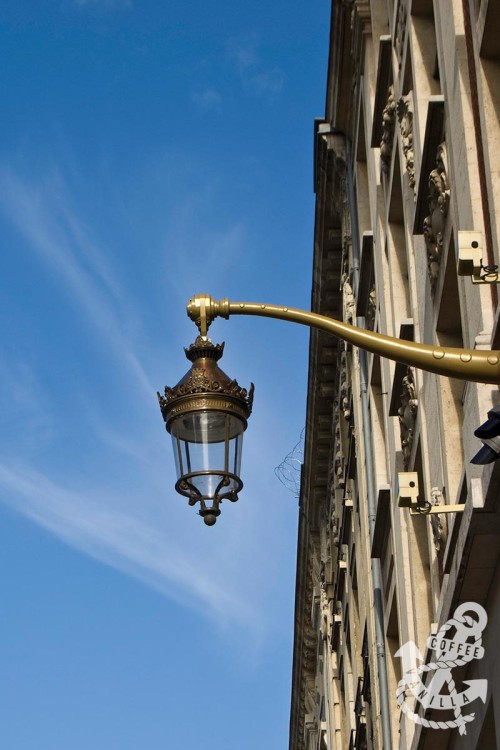 After delicious breakfast on Eurostar train, we arrived in Lille only 1 hour and 25 minutes later, at 9.24 am (8.24 UK time).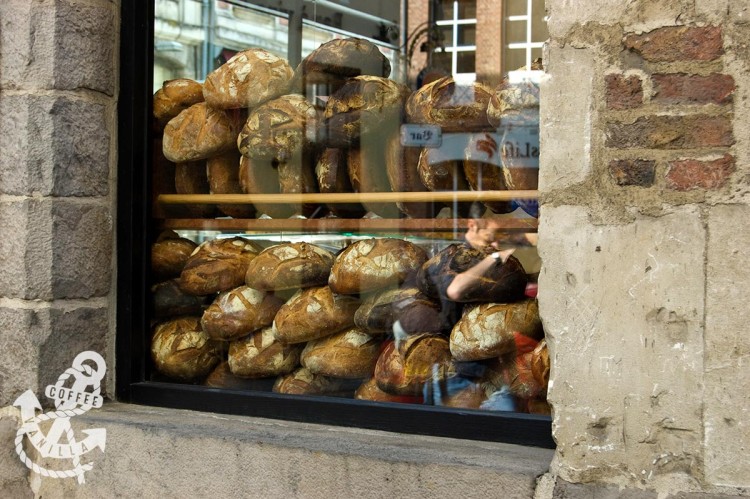 Ten minutes later we were already taking walk in waking up to life Lille… little speciality shops were slowly opening in this beautiful town full of quiet narrow streets, with no rush.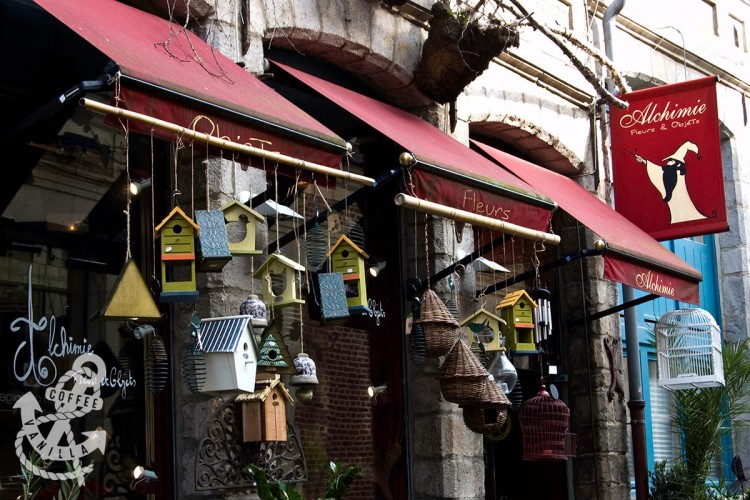 I enjoyed nice sunny weather and peaceful morning without children and computer.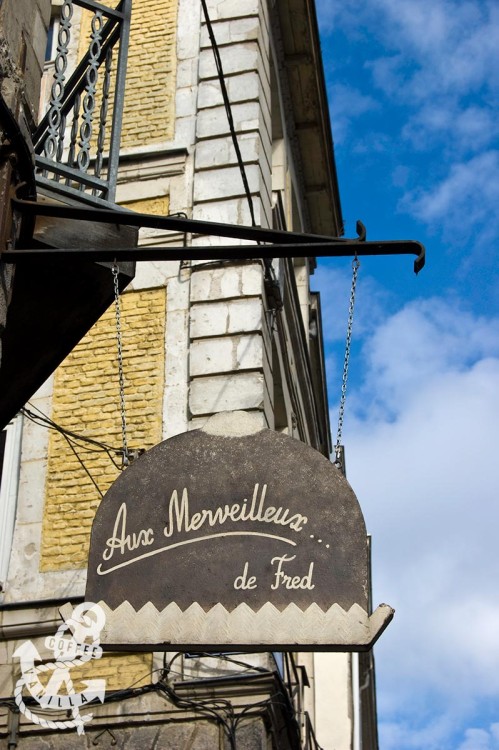 I think it is worth to mention that town centre in Lille is just round the corner from the Eurostar terminal so you don't have to use any transport to get to all places of interest.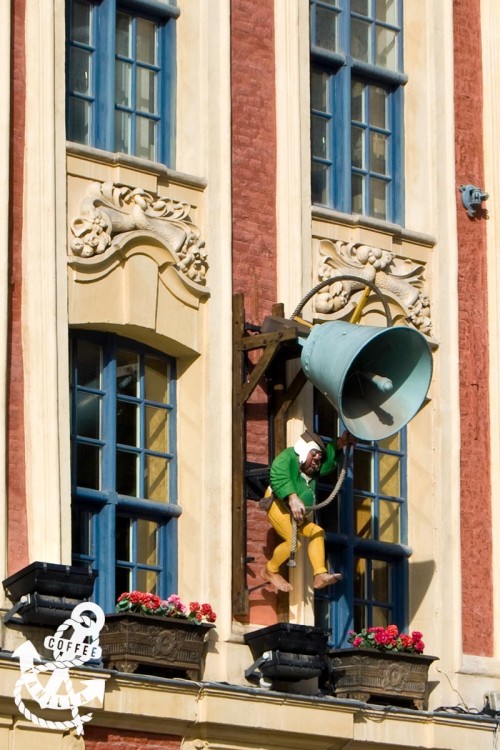 At 11 am (local time) we visited Meert, famous for their vanilla butter cream waffles but they have much more to offer than that.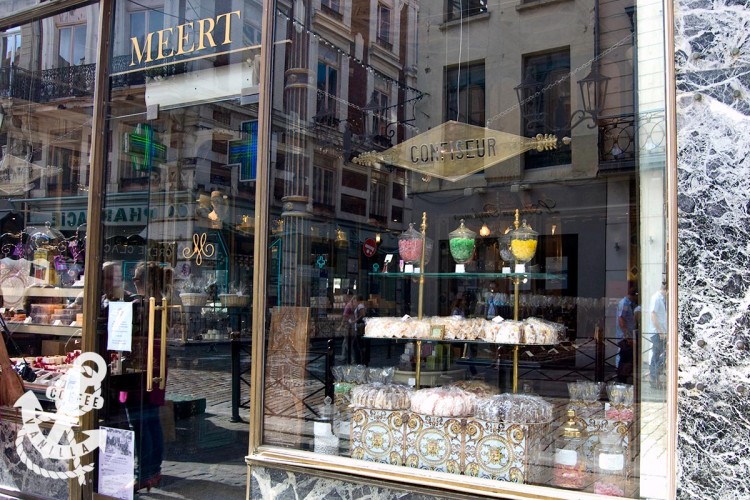 All those chocolates and cakes were very tempting, luckily for me it was too early to eat sweets so I had only 1 waffle and a little piece of delicious chocolate cake filled with meringue… and very refreshing iced tea.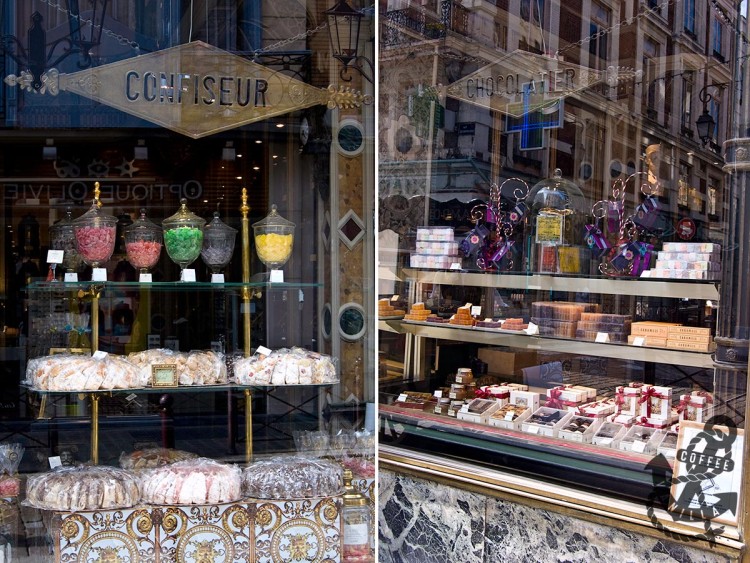 Meert
Patisserie – Salon de thé
27 rue Esquermoise
59000 Lille
France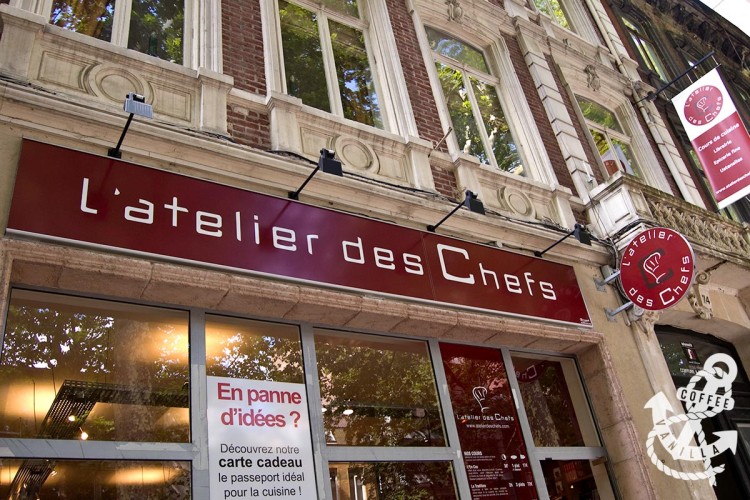 At 1 pm we had cooking course in L'Atelier des Chefs… except professional cooking classes they have shop with all kinds of kitchen gadgets and essentials.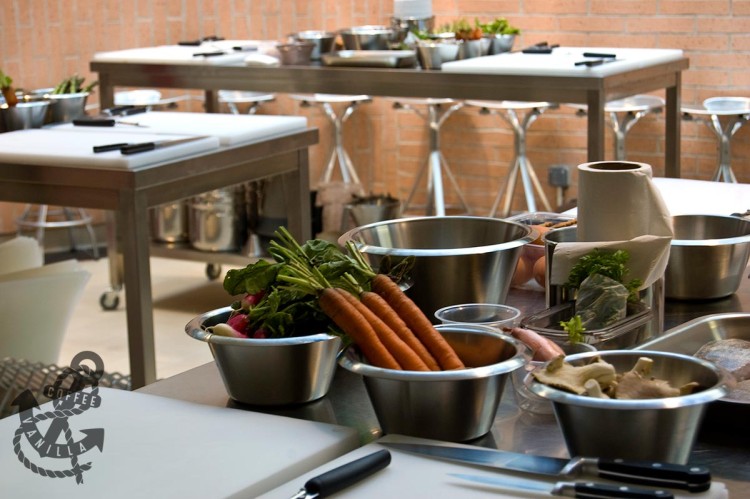 If you are coming for a short break to London you can book their classes as well, as they have branches in several cities around the World.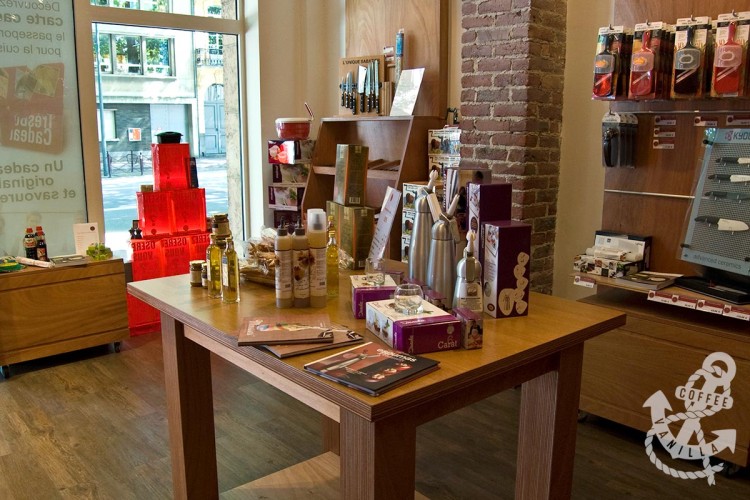 Together with chef Réginald Ioos we made Pavé de cabillaud au miel de fleur de bière, palette colorée de légumes de saison (cod on bed of seasonal vegetables, with honey and beer glaze) and Ch'tiramisu (similar to Italian tiramisu, but on the top of spiced biscuits). After the classes we enjoyed our "hard work" having cod lunch accompanied by white wine, mentioned Ch'tiramisu dessert and espresso.
L'Atelier des Chefs
74 Boulevard de la Liberté
59000, Lille
France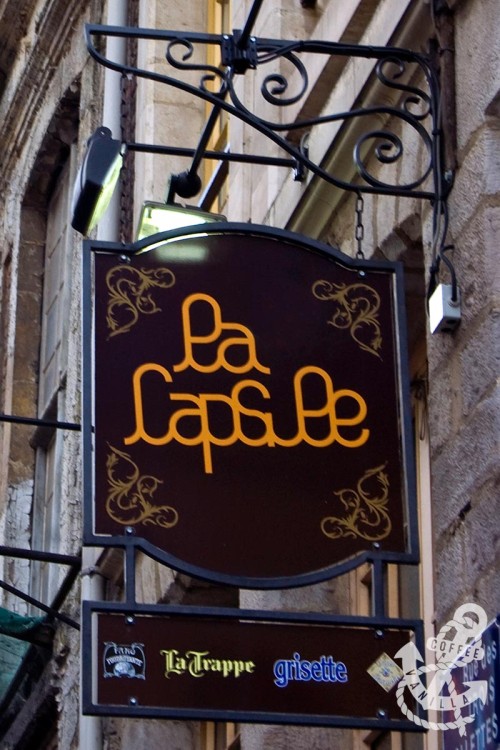 At 4 pm we attended beer and cheese tasting in La Capsule, our host explained us beer production and what influence taste of the beer. We tasted different beers from North of France, available at L'abbaye des Saveurs: A La Chlcoree, La Bavaisienne, Etoile due Nord and Kaouet. All cheeses from Philippe Oliver shop tasted great: Cremet du cap-blanc-nez, Maroilles, Crayeux de Roncq, but Mimolette Francais – Extra Vieille (extra mature) was my personal favourite, especially on a piece of fresh baguette (!)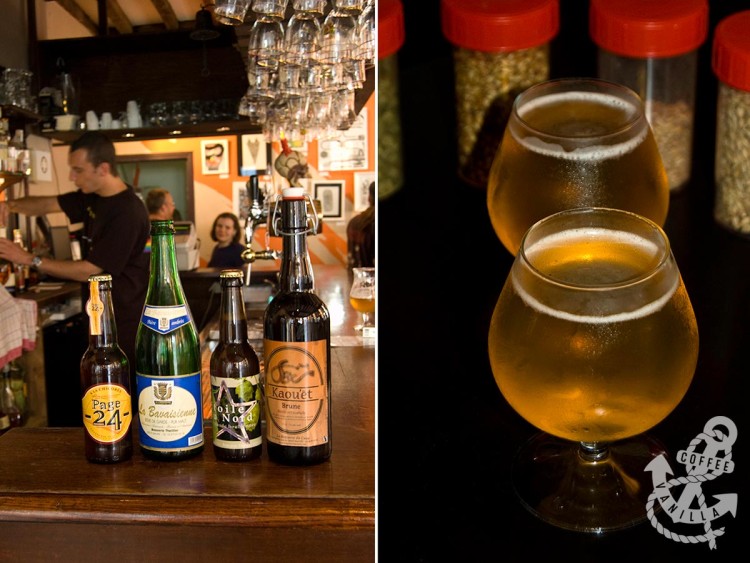 La Capsule (pub)
25 rue Des Tres Mollettes
59800 Lille
France
We visited also very briefly:
L'abbaye des Saveurs (beer shop)
13 rue des Vieux Murs
59000 Lille
France
Philippe Olivier (cheese shop)
3 rue Cure St Etienne
59800 Lille
France
And then at 5.45 pm we start heading back to the Eurostar terminal, with short stops for last minute shopping.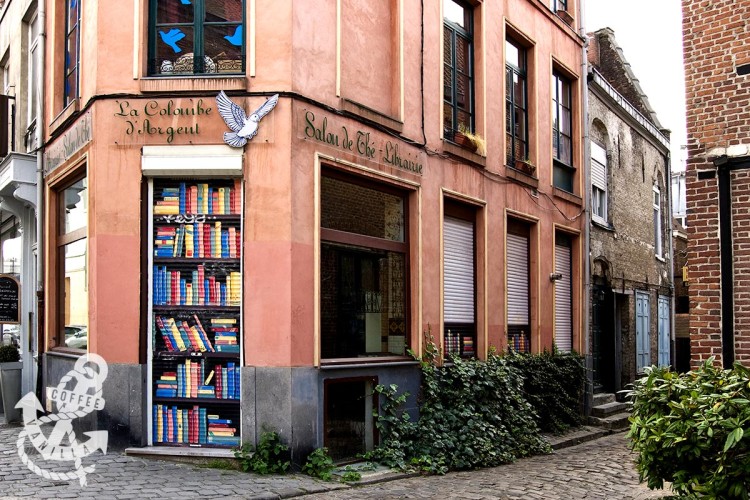 We left Lille 18.35 pm (local time) and 1 hour 25 minutes later and after Spinach and ricotta tortellini with aubergines, pesto and tomato coulis dinner from Leisure Select menu and some Champagne on Eurostar, I arrived on St. Pancras, London at 7 pm (UK time).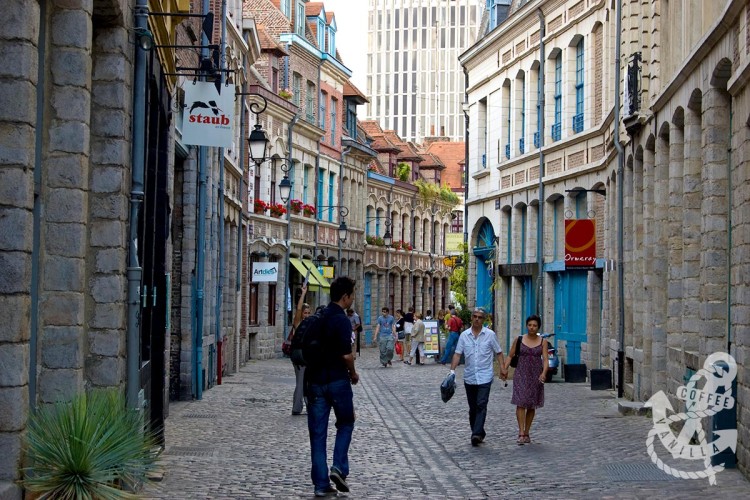 It took me almost the same time (over an hour) to reach home in North London on the bus, but I made it on time, before kids fallen asleep so I could give them souvenirs I brought for them.
It is incredible how much you can do and how big difference one day break can make. I will be definitely taking more short breaks like this from now on… Lille is not only good for foodies, but also families as it has park with Zoo so I'm thinking of returning with my family for children and shopping oriented trip this time ;)
To learn more about short breaks with Eurostar visit their website or follow them of Twitter.
NOTES
Take a look at blogs of my travel companions: Andrew of Spittoon, Chris of Cheese and Biscuits, Helen of Food Stories, Helen of World Foodie Guide, Kang of London Eater, Kerri and Stephen of Dinner Diary, Krista of Londonelicioius, Liz of Gastronomy Domine, Michelle of Greedy Gourmet, Kerstin of Ms Marmite Lover and Niamh  of Eat Like A Girl.
DISCLOSURE: I was not financially compensated for this post but I was a guest of Eurostar during this press trip. All opinions expressed here are my own and I retained full editorial control.