Couple of years ago I went on Eurostar train to Lille in France but I haven't seen Paris for over decade since I visited my sister who was au-pair at the time. My memories of those moments are rather blurry, all I remember are the Eiffel tower, wine in the cardboard boxes, fresh baguettes…. and marinated snails I was never brave enough to try.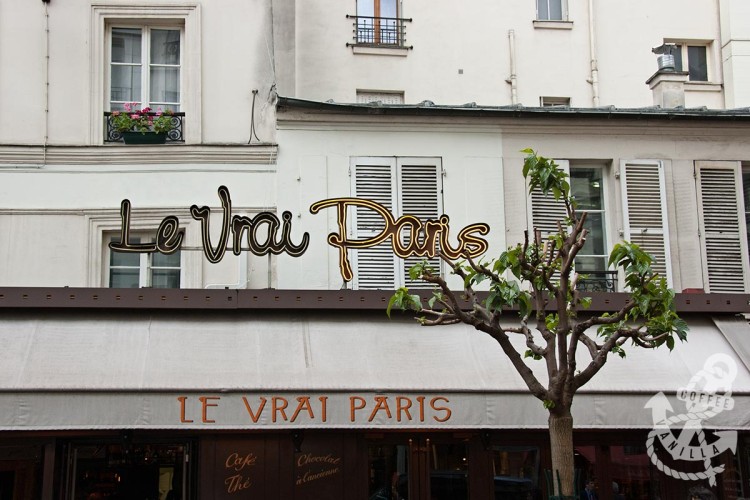 So when I was invited by Teisseire for lunch in Paris' fashionable restaurant Porte 12 to try their syrups I could not say no, even though I had to leave Brighton before 6 am to take the train to London St. Pancras and then join the rest of the guests on the train to Paris.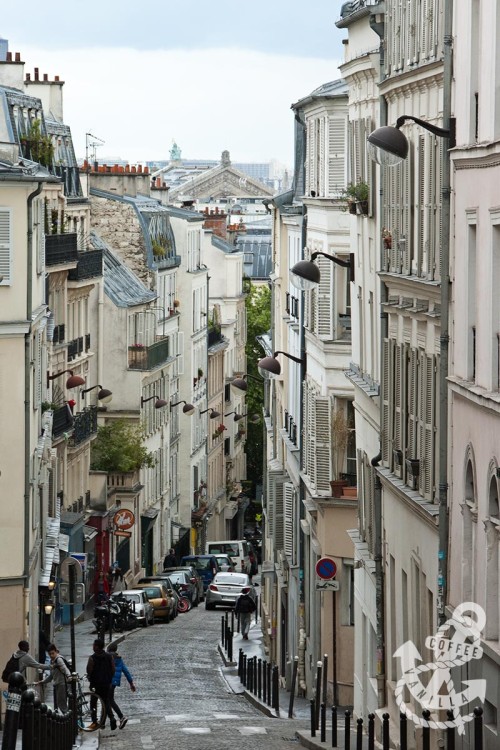 The fun has started as soon as we boarded the train, we were served Sparkling Citron (Teisseire Lemon, Angostura bitters, lemon juice, sparklingwater), tasty Eurostar breakfast and then some more drinks to stay well hydrated: Fraise De Champagne with Teisseire Strawberry (I'm not a fan of champagne but with addition of the sirop it was gooood ) followed by Vietnamese Iced Almond coffee (espresso, Teisseire Almond, almond milk) which really worked magic to wake me up as after getting up so early I was a bit tired.
Images of the mentioned drinks below (starting from the top left)… if you follow my Instagram feed you have probably seen some of them already.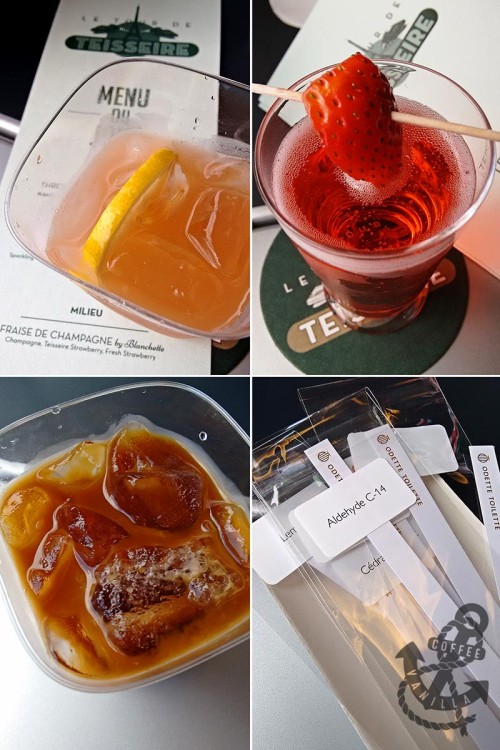 Not to waste time (while still on the train) we had olfactory workshop with amazing Odette Toilette who knows tons of interesting facts and anecdotes about perfumes. We were also comparing essential oil scents with Teisseire syrups of the same flavour, it was quite interesting to learn how the scents are sourced… Did  you know that the almond scent is made from the stone fruit seed kernels not real almonds and that there is Salt Carmel perfume on the market? Well, then you should probably attend one of the Odette's workshops for yourself.
When we arrived at Gare du Nord station in Paris it was time for lunch.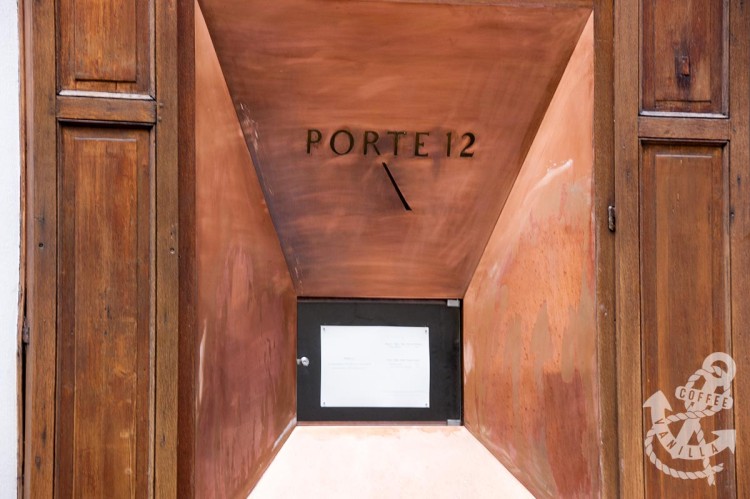 Talented people at Porte 12 created new menu, exclusively for Teisseire incorporating their syrups into our lunch.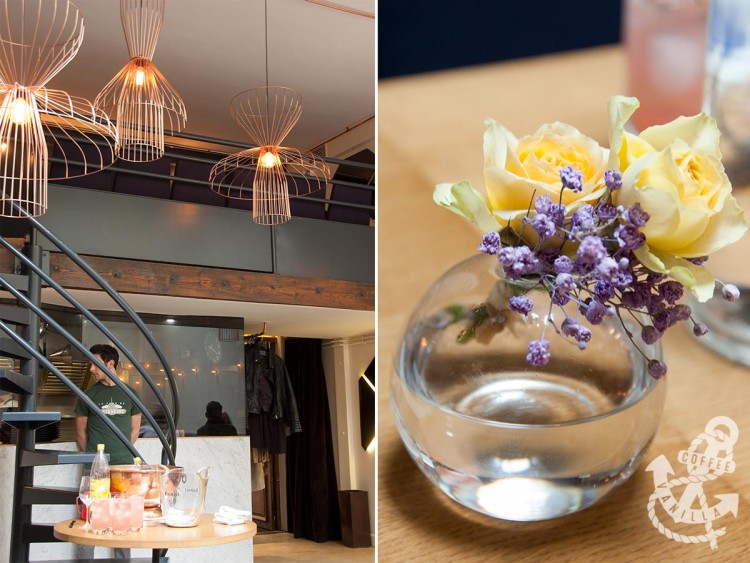 I especially enjoyed the starter made of coco butter shell filled with apple and basil liquid and topped with Teisseire Vanilla gel – it was a bit unusual, unexpected but enjoyable experience for my taste buds. Also the presentation on bed of real moss inside miniature tree stump was gorgeous. Luckily I managed to eat it without making mess as it was very slippery and tried to escape.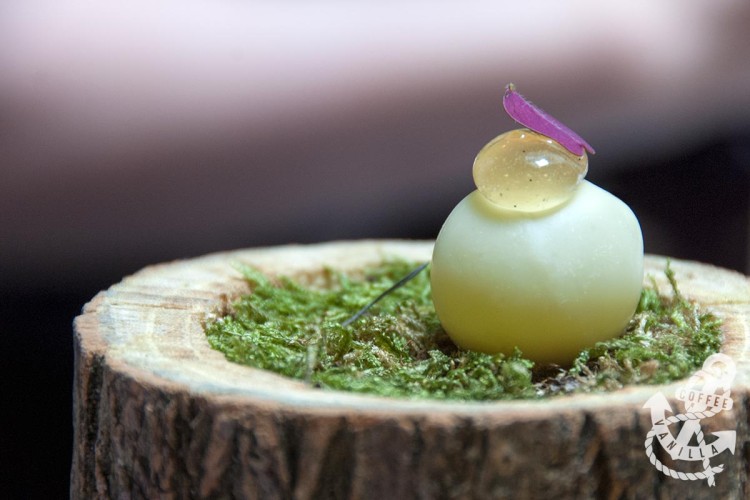 Another dish that I loved was smoked eel with peas and mint, the burnt butter sauce that was served on a side which was truly divine.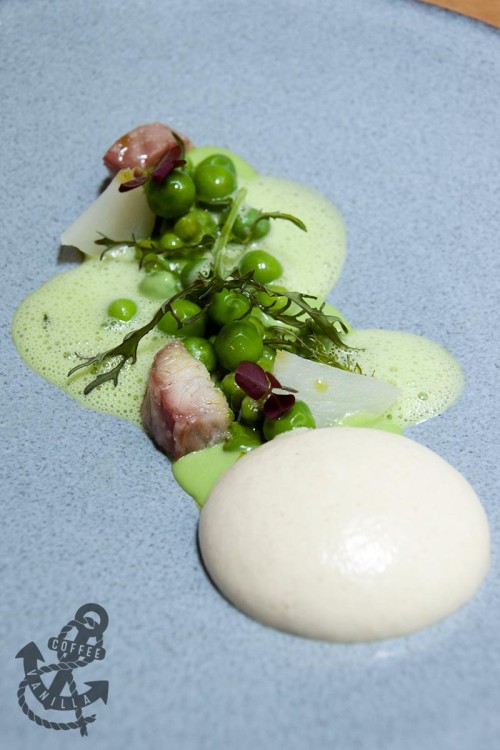 After the main (cod and gnocchi) followed by cheese with tropical fruit chutney the dessert was served. It looked a little disorganized but it was awesome… apple / plum cake and meringue with Teisseire Lemon & Grapefruit mousse.
We had also couple of drinks, Marsseille G&T (gin and tonic with Grapefruit Teisseire) for starters that I quite liked despite the fact I usually do not drink gin.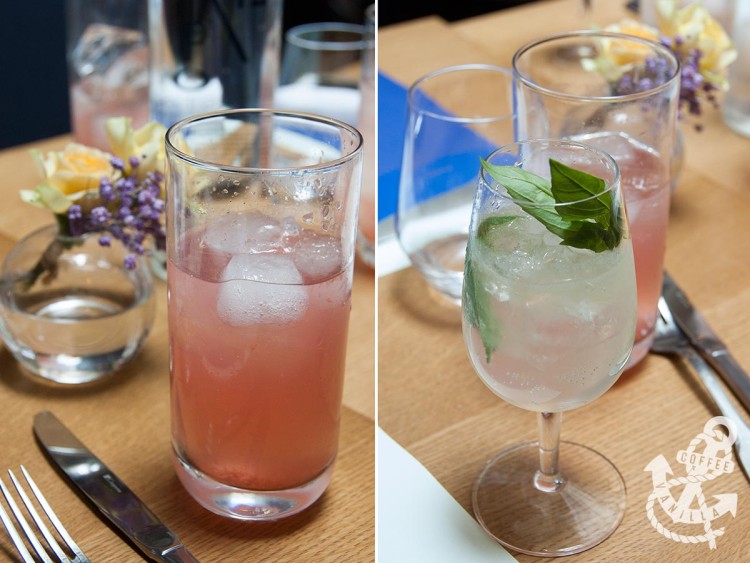 Monet Spritz (Vanilla Teisseire with basil, aloe, lime and soda water) was undoubtedly one of my favourite drinks of the day, very refreshing.
Royal Flair (Champagne, fruit purée and Teisseire Blackberry) was all right but I preferred bits free strawberry Champagne version earlier on.
Before leaving I had another one of those lovely Vietnamese Almond Ice coffees with Teisseire Almond and it was time to get going to see a bit of Paris before getting back on the train.
Porte 12
12 Rue Des Messageries
75010 Paris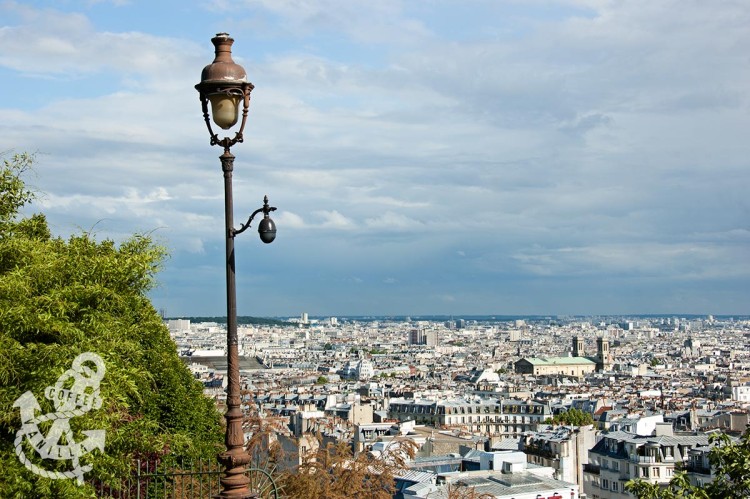 Quick look at Paris from the Montmartre…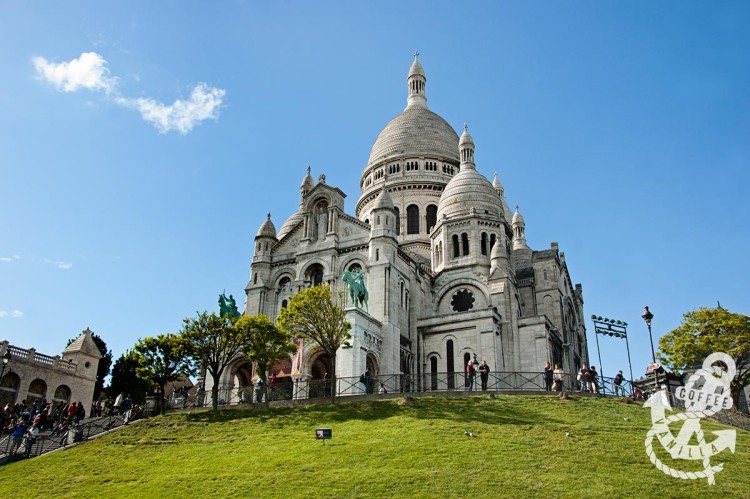 and Sacré-Cœur / Sacred Heart basilica.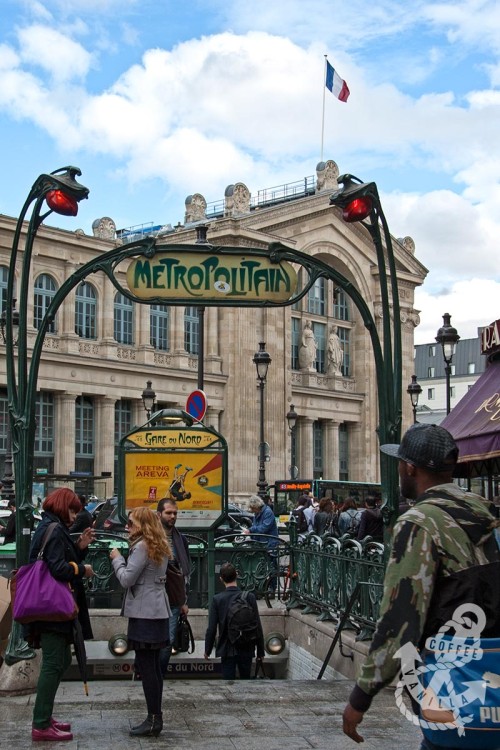 Sadly we run out of time, we had to head back to the station to catch our train to London… I still had to get another one to Brighton (which took about the same time as the Paris – London train) but I managed to reach home before midnight, it was a great adventure (!)
More about Paris and delicious Teisseire syrups shortly, stay tuned…
NOTES
For alternative view on the day read articles of my travel companions: Becca of  Amuse Your Bouche & Helen from Fuss Free Flavours.
With special thanks to lovely Iris staff taking care of us through the day.
DISCLOSURE: I was not financially compensated to write this article but I was guest of Teisseire during this press trip. All opinions expressed here are my own and I retained full editorial control.