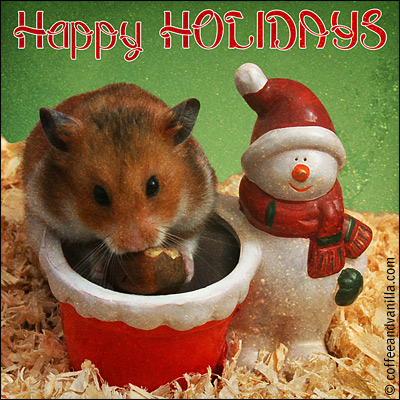 In Poland my family and friends are preparing for Christmas dinner already today, here in UK we are celebrating tomorrow with kid's stocking filled with sweets and gifts on the morning and then family dinner: whole roasted turkey with cranberry & orange sauce, Polish vegetable salad, beets & carrots in balsamic maple syrup, crunchy baked potatoes, roasted chestnuts and Raffaello cake for dessert.
Have a happy and relaxing Holidays and prosperous New Year 2013 Everyone!
And don't forget that Harrods Champagne hamper giveaway is closing tomorrow.
Above our hamster Toffy enjoying a chestnut.