This is our favourite sauce for baked turkey and it takes only couple of minutes to make (from scratch). No need to buy ready cranberry sauce ever again!
INGREDIENTS
250 g fresh or frozen cranberries
1 cup freshly squeezed or ready orange juice (I used ready juice with bits)
½ – ¾ cup golden caster sugar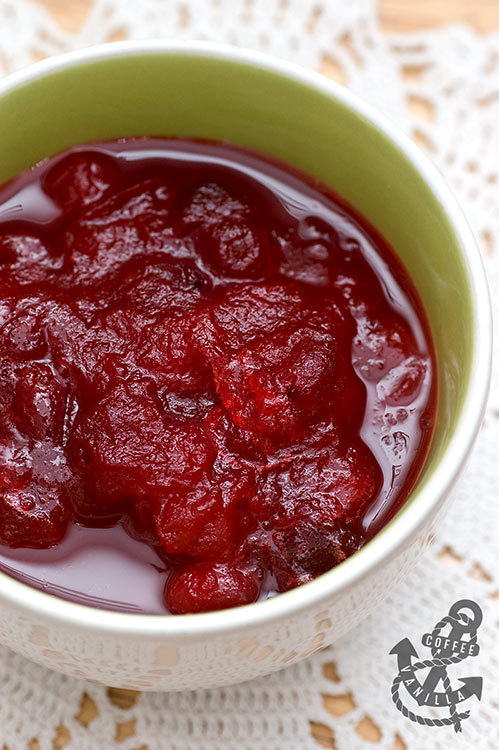 METHOD
Place all ingredients in a saucepan, bring to boil, then reduce fire and simmer for 10-15 minutes until cranberries are soft and falling apart.
Serve immediately or pour into jar and store in the fridge for couple of days.
Sauce can be also frozen for couple of weeks.
Makes about 1½ cups of sauce.
TIPS
This sauce tastes good with baked meat and poultry or with crackers and cheese.
NOTES
More recipes for Christmas & New Year's.
More sauces and dips.