Soon there will be another bake sale in our school and were desperately in need of cheap and sturdy cake stand… I did not really want to carry on the bus my beautiful Royal Albert and at the same time I wanted something more compact that I could fold away to carry in my backpack… as I will have already big box of baked goodies to hold in my hand.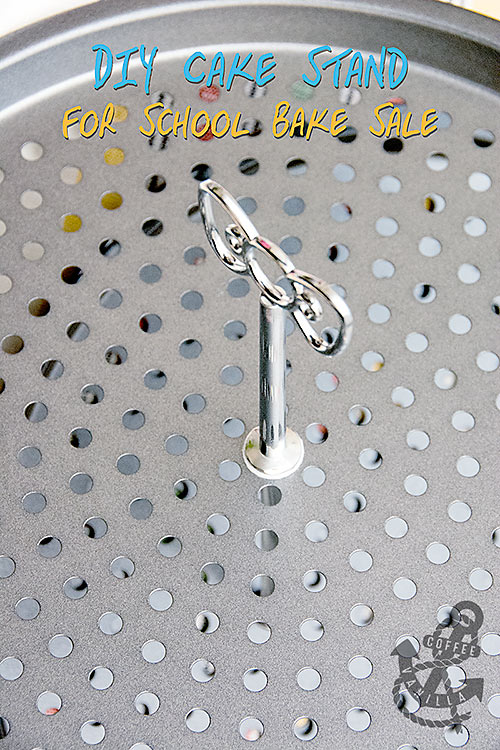 At first I thought I will get round metal trays or plastic plates in one of the 99p or £1 stores and I will drill holes in them but then I came across pizza trays, already covered in holes… no drilling required and after bake sale they can be re-used to make pizzas – perfect (!)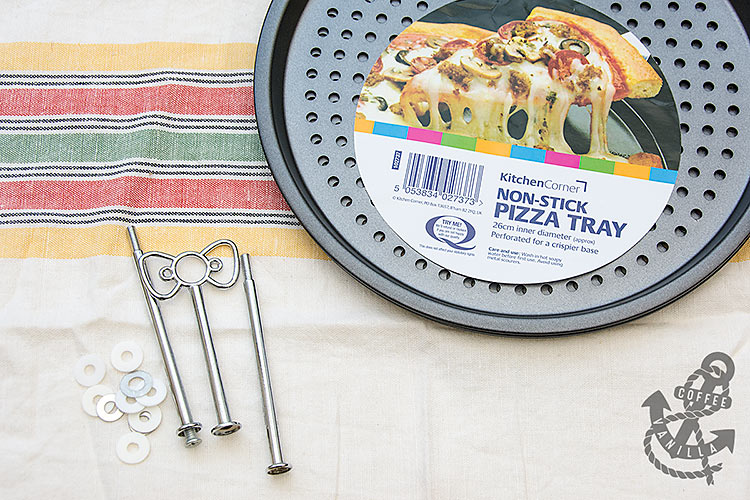 MATERIALS
3 – 4 metal trays or plastic plates (we used same size but 3 different sizes would look better, £1 each)
cake stand rod with fittings (on hand, less then a £1 each)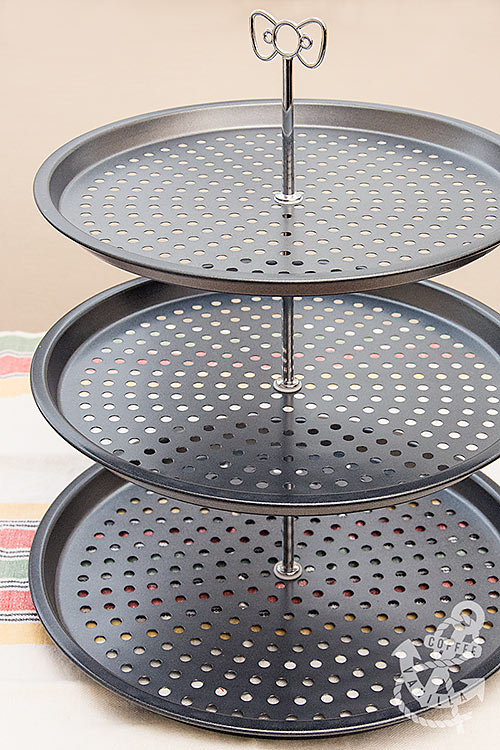 TIPS
This cake stand would be also perfect for picnics and all kinds of outdoor events.
If you can't find different sizes of the trays you may consider getting one extra tray for the bottom to make the stand heavier and more stable. We have connected two trays on the bottom with few pieces of ribbon.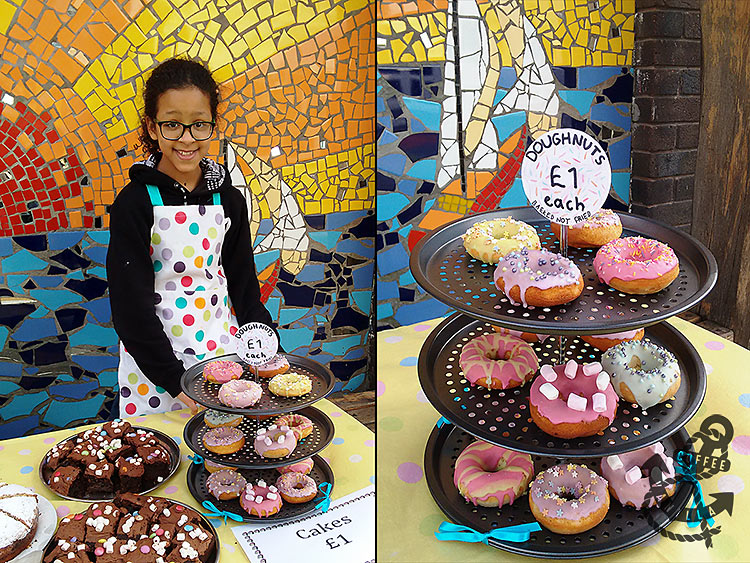 NOTES
Pictured above stand will look better when filled with yummy, colourful cakes… our baked not fried doughnut recipe can be found here.
More easy DIY ideas.
DISCLOSURE: This post contains some affiliated links.