This is very simple, classic meringues recipe with addition of instant coffee for flavour (and colour).
INGREDIENTS
150 ml egg whites (about 5 large ones)
1¼ cup / 250 g golden caster sugar (¼ cup / 50 g for each egg white)
some instant coffee dissolved in a little bit of hot water or coffee flavouring to taste
EQUIPMENT
2 non-stick Telfon sheets or baking paper
2 large baking trays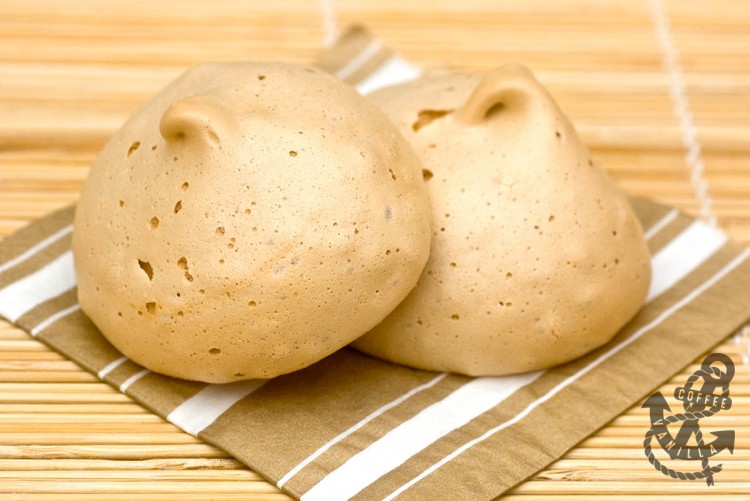 METHOD
Whisk eggs and sugar using food processor.
Stir in coffee or coffee flavouring and whisk some more till stiff.
Place small portions of mixture with table spoon on baking trays layered with non-stick sheets.
Make sure to leave space between meringues as they will grow.
Bake in preheated oven to 150°C (302°F) for about 45 minutes.
Then turn off the oven and let them cool down inside for about an hour.
Makes about 24 large meringues.
NOTES
More coffee dessert ideas: Coffee Icing Glazed Cookies, Condensed Milk & Coffee Tarts with Almonds, Pischinger – Traditional Polish Wafer Dessert or Chocolate and Coffee Triple Layer Cake with Almond Flakes.
For different take on meringues take a look at those Sticky Honey & Sugar Coated Roasted Almonds & Pecan Nuts.