It seems that with the end of August simultaneously came end of summer… It is time to get back to school or work routine and somehow survive all those rainy and gloomy days.
Therefore you may find interesting couple of time saving ideas we have discovered, books to read and condiments making life easier.
Time Savers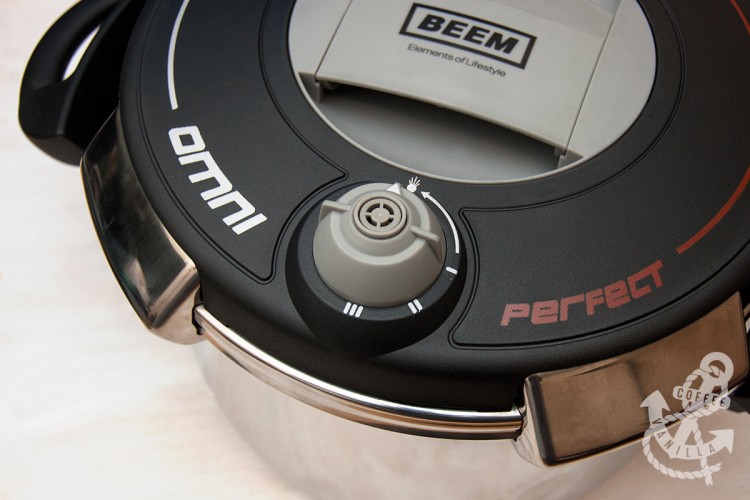 If you follow us on Instagram or Twitter you may have noticed that I went recently to Home Sense to get a grater and came out with this lovely Beem Omni Perfect 6 L Pressure Cooker (£49.00) instead because it was less than half price (!) They were also available in 4 L and 10 L capacity.
Full review still to follow along with some pressure cooker recipes, but in meantime I want to tell you that we can't live without having one at home.
Pressure cookers are big time savers helping to prepare meals much faster and better cooked than in standard pots. They are perfect for cheaper cuts of meat, beans and other foods that otherwise would take quite a longer while to cook. Our previous pressure cooker broke after many, many years and we replaced it with this one, which is much more modern and easier to use than our old aluminium one. Beem Omini Perfect is made out of stainless steal, has easy to operate with one hand closing mechanism and looks quite classy as well.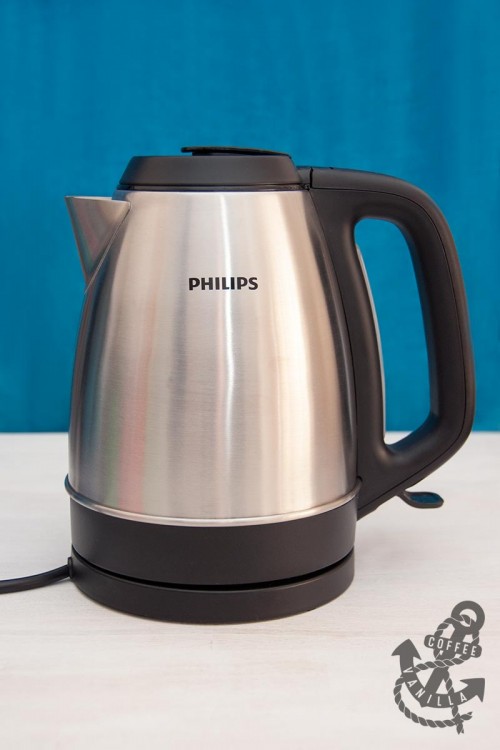 Philips Brushed Metal Kettle (£25.00) has simple, easy to use, classic design but big durability and functionality.
As stated by the producer it was made to last and I'm sure it will, there is not many elements that could break, there is no light or other fancy bits that could break. It is also made out of rust proof stainless steel and has removable lid for easier cleaning. The kettle boils water pretty fast as well. What more to ask for?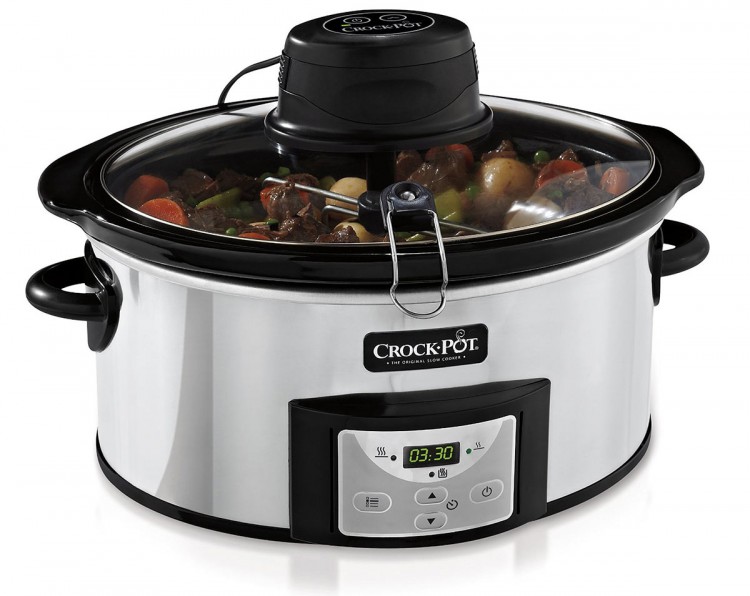 Crock-Pot Digital Slow Cooker with Auto-Stir (£74.99) saves time in meal preparations because it does not have to be supervised and it stirs for you too. We haven't tried but apparently it is safe to leave overnight or to go outside and then come back home to ready warm meal. But the fact is that you can place all ingredients inside and not to worry about it until dinner time.
We absolutely love this Crock-Pot and don't know how we could live without it for so long! Over the last few weeks we tried it on different dishes, made even chilli con carne from the booklet provided and it worked perfectly.
This is large 5.7 l slow cooker so prepared food last for 2 or sometimes 3 days for our family of 5, which is great time-saver especially during busy, midweek days.
What I like about cooking in slow cooker is the fact that the food cooks through much better than using regular pots, turns incredibly soft, twice as tasty and it does not burn. Full review and slow cooker recipes yet to follow.
Toys & Games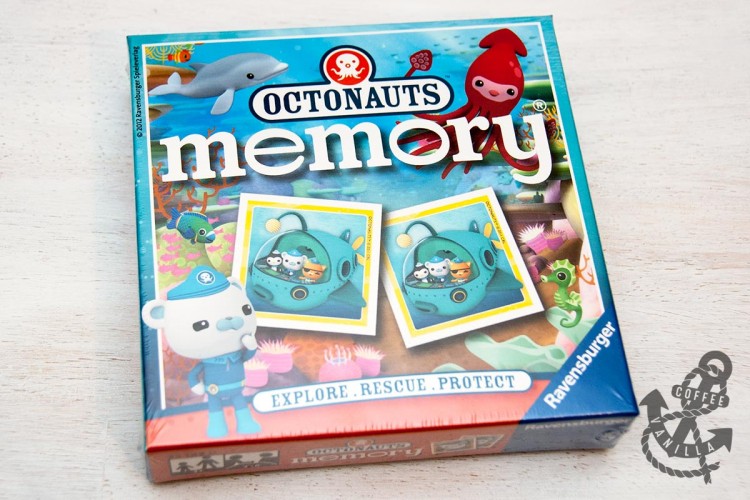 Iconic Ravensburger's Octonauts Mini Memory (£3.99) is great little game created with memory practise in mind, can come vary handy on rainy days, especially if there are any Octonauts fans in the house.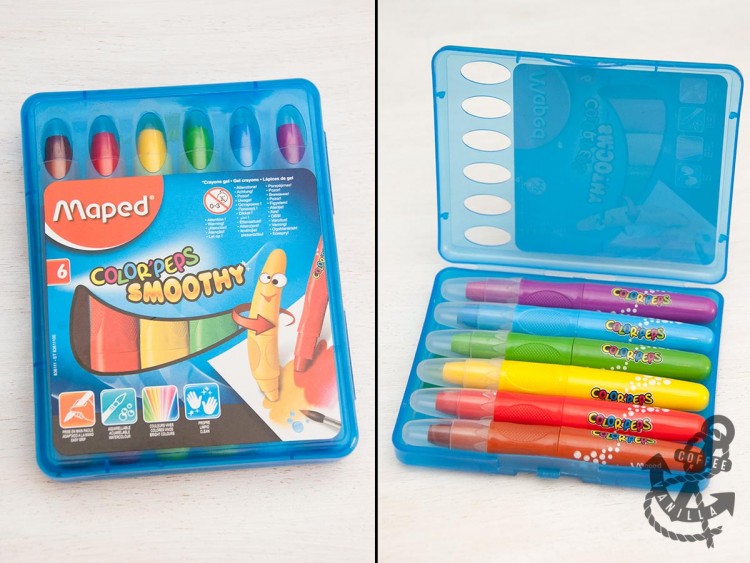 Maped Colour Peps Smoothy Crayons (£3.73 / 6 colours) are very similar in texture to wax pastels with this difference that they are not as messy and therefore they are suitable for smaller kids… our 4 year old loves them.
Maped crayons are really very smooth and give great coverage at minimum effort but at the same time they are kind of drying out on paper and are not smudging so much like regular wax pastels or wax crayons. They can also double as watercolours. The only problem is that they are soooo nice that kids can't stop using them.
Good Reads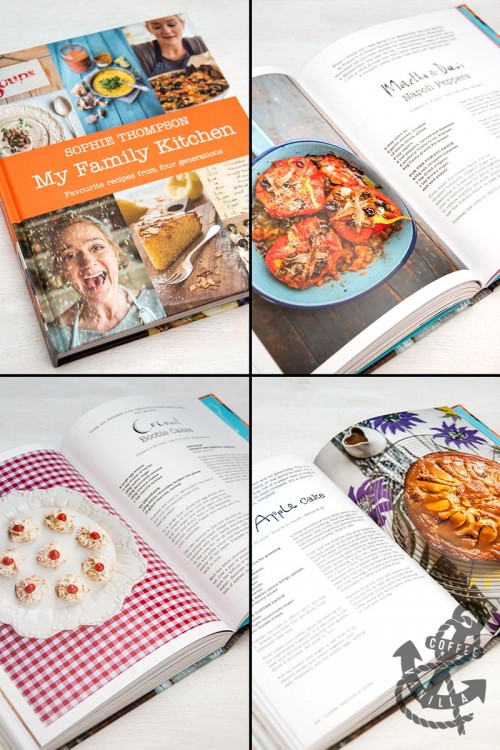 My Family Kitchen by Sophie Thompson and published by Faber & Faber (RRP £22.00 / hardcover) is now available to pre-order and is one of those books that you keep and continue coming back to over and over again.
Sophie Thompson is London born actress and winner of Celebrity Masterchef 2014. Her book is packed with great atmosphere, humour, memories, anecdotes, beautiful photos and illustrations and recipes that has been handed down by friends and family over the years. Having just stated the Inheritance Recipes event this book means to me much more than any other cookbook… it is a proof of how important keeping tract of all those inherited recipes is.
Some of the recipes that caught my eyes are: Ma's Deviled Cheese, Toffee Apple Cake, Martha & Dan's Napoli Peppers, Chris & Susie's Magic Celeriac & Chestnut Soup, Minted Dead Fly Biscuits or Coconut Boobie Cakes… all fuss-free and quite easy-to-follow.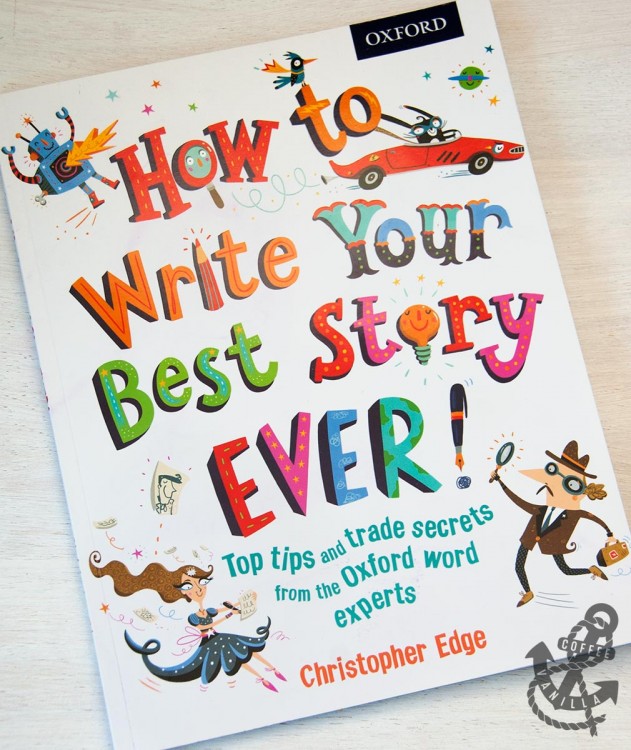 How to Write Your Best Story Ever! by Christopher Edge! (£6.26 / paperback) published by Oxford Press contain a lots of useful tips on how to create interesting characters, settings and plots. It also explains how to write different types of stories, includes interesting vocabulary to use, tips on how to make it special. The book helps as well with spelling, grammar and punctuation what we found especially useful.
Great read, must have for anyone in primary school age, even if they are not struggling with writing longer, more exciting stories, they will find it certainly quite handy.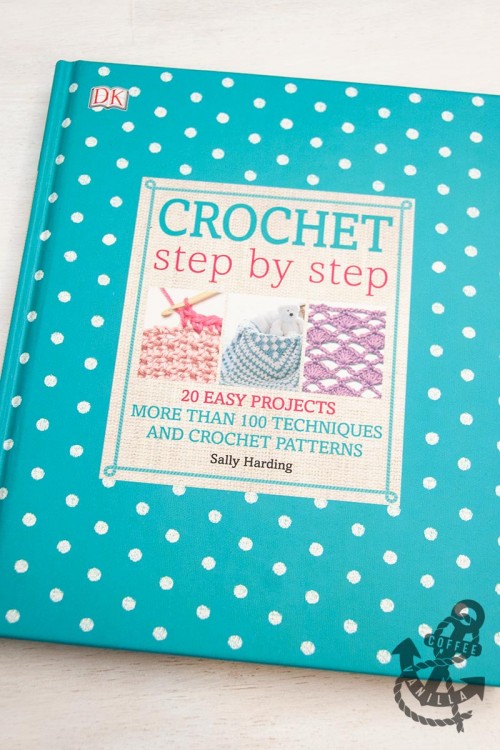 If you are planning to learn something new this autumn, this book – Crochet Step by Step by Sally Harding and published by DK (£9.48 / hardcover) may come handy.
It is great book for beginners, it explains all of the basic stitches (in an easy way, with pictures) but it consists of some more fancy stitches I'm still ought to learn and includes couple handy patterns, for instance chevron cushion, baby booties, slouchy hat or waistcoat, just to mention few.
Groceries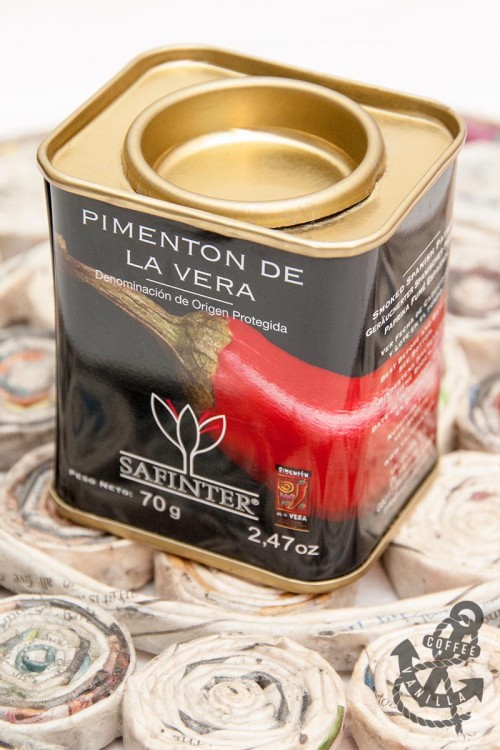 Safinter's Spanish bitter-sweet smoked paprika powder – Pimentón de la Vera Agridulce (£2.49 / 70 g) from Home Sense. If you are not aware HomeSense sells not only home décor, home-wares and kitchenwares, but also selection of condiment from all over the globe. I always find there something interesting.
Smoked paprika is an ultimate space, can turn any blunt dish into something completely different, a bit of olive oil, sea salt and smoked paprika on plain pasta does miracles, also a bit of it added to mayo will make great smoky sauce for fish or home-made fries.
If you haven't came across Very Lazy brand yet, they are range of pre prepared cooking ingredients saving you time and hassle of peeling and chopping. They come in jars as chopped or sliced spices or in tubes in a form of paste (RRP £1.47 per pack).
We have tried Very Lazy Garlic Paste, Very Lazy Ginger and Very Lazy Fire Roasted Sliced Red Chillies and they were all very easy to use, too easy to my liking as they disappeared faster than I would expect. Garlic paste make great addition to cheese toasties, red chillies are delicious with pasta or rice dishes and ginger complements cheese sandwiches very nicely.
It is important to mention that all of the Very Lazy condiments we have tried included vinegar and because of that may not be suitable for smaller children or in recipes where addition of vinegar would change taste of the dish entirely.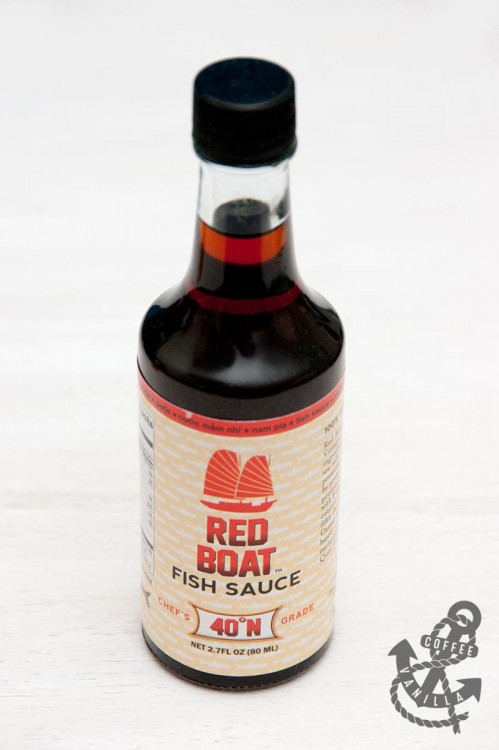 Red Boat Fish Sauce (£10.00 / 250 ml) – this Vietnamese sauce from Phu Quoc island will make any sea food dish, soup or even noodles come to life. It is all natural, made from two ingredients only: black anchovies and sea salt, no added water or preservatives that are aged in wood barrels for over a year.
Unlike many other fish sauces Red Boat is made out of fresh anchovies not anchovy extract and is very hight in protein (40N) giving it rich fifth flavour – umami.
Health & Beauty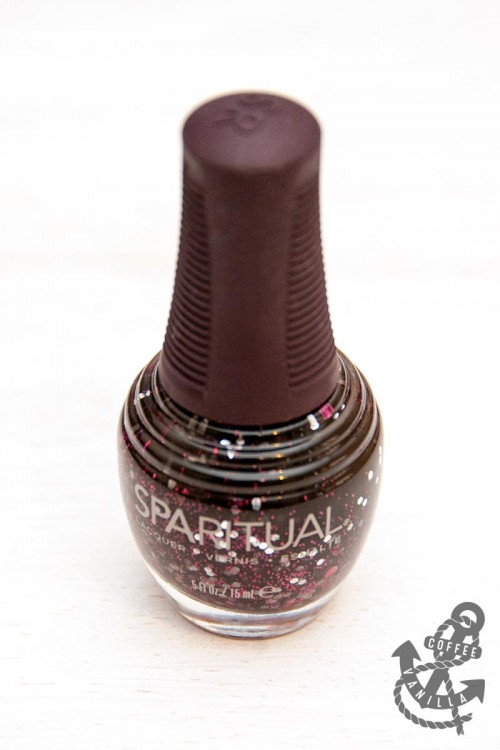 I'm happy to say that I have discovered another non-toxic nail varnish to add to my collection – this time it is Beyond from  Sparitual (about £6.00 – £12.00 per 15 ml).
NOTES
In August we also had some Summer Fun with HomeSense beside the seaside, have been nominated to the Amara Interior Blog Awards in best DIY & Crafts Blog category (vote for us if you think we deserve it), took a trip to Eastbourne in East Sussex and announced Inheritance Recipes – Back to School challenge with great prize from Ball® to be won.
DISCLOSURE: This post contains some affiliated links. Most of the products has been sent to us for review purposes. Beem Omni Perfect pressure cooker and smoked Spanish paprika has been purchased using HomeSense vouchers. We have received Philips kettle, Crock-Pot slow cooker, Maped color peps and How to Write Your Best Story Ever! book as a part of Amazon Vine™ Programme and you can find parts of those reviews on Amazon website as well. Octonauts memory game, Crochet Step by Step book and Sparitual nail varnish were purchased by us. My Family Recipes by Sophie Thompson, Red Boat Fish Sauce and Very Lazy condiments were sent to us to review as well. We were not financially compensated for this post. All opinions expressed here are our own and we retained full editorial control.
Photo of Crock-Pot – courtesy of Amazon.co.uk (as we forgot to take our own).