This year I was visiting Taste of London for the very first time, it was taking place on the 21-24 of June in Regent's Park. To be honest I did expect much more from The World's Greatest Restaurant Festival…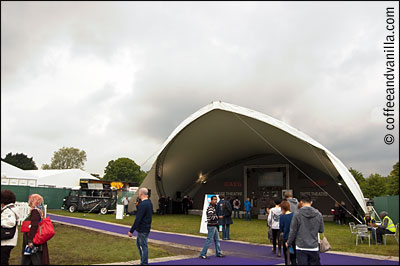 In a big part the blame should be on weather that was truly horrible, everyone seemed to be hiding in their own stalls… but there were couple of interesting exhibitions I managed to spot from under my umbrella.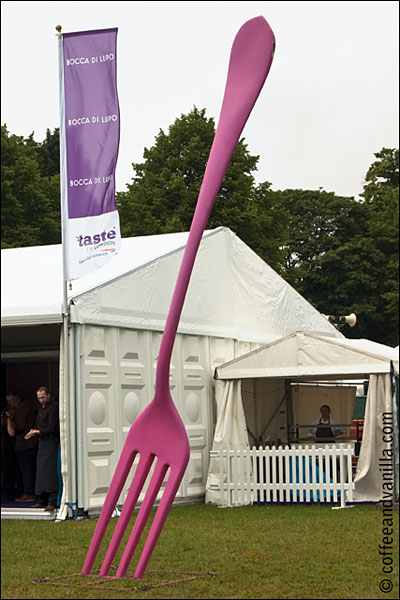 Rico Picante – Peruvian chilli sauces from the company run by sister & brother team using traditional family recipes.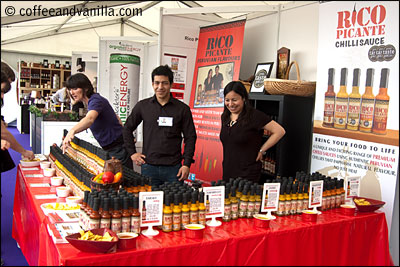 Almondy had some very tasty gluten-free authentic Swedish tårta (cakes).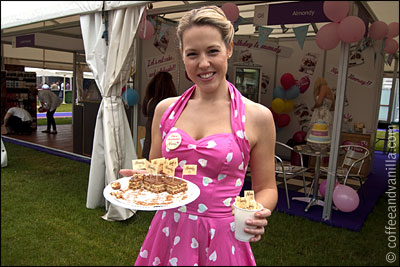 Friendly people from Carte Noire were serving samples of deliciously smooth Instinct coffee that was real life saver in that cold & rain (!)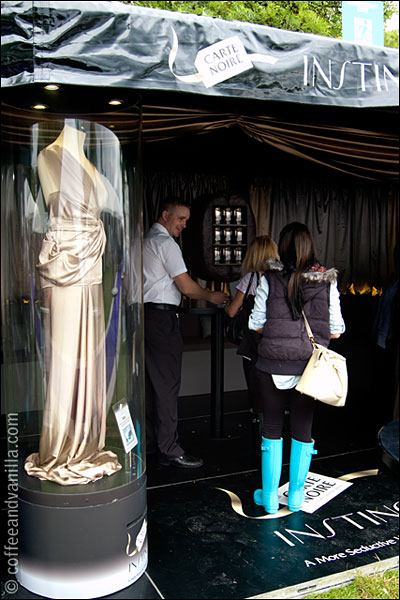 There was an amazing Taste of Thailand exhibition promoting Thai food and culture.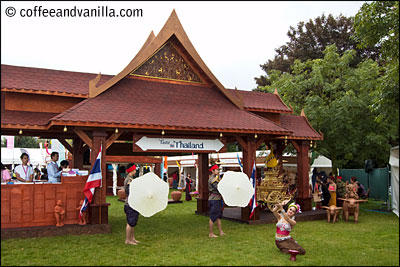 Deck chairs next to Kamm & Sons' bike stand, specializing in ginseng spirit, were very inviting…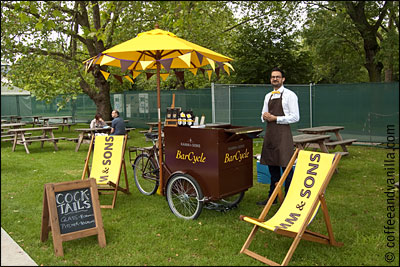 But my main motive for the visit to Taste of London was to meet Teresa Pérez Millán – director of Interprofesional del Aceite de Oliva Español and learn about benefits of olive oil and for that reason I can consider my visit, despite the weather, very successful. You can read more about my discoveries here: The Interprofessional Olive Oil from Spain at Taste of London.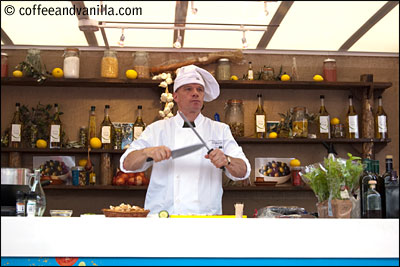 The next Taste of London will be happening on 20-23 of June 2013.
With thanks to Interprofesional del Aceite de Oliva Español & Food Matters for the invitation.