I made this tamarind jam out of sweet tamarind but regular, sour tamarind like the one found in the Caribbean would work here better, if you like tangy flavours.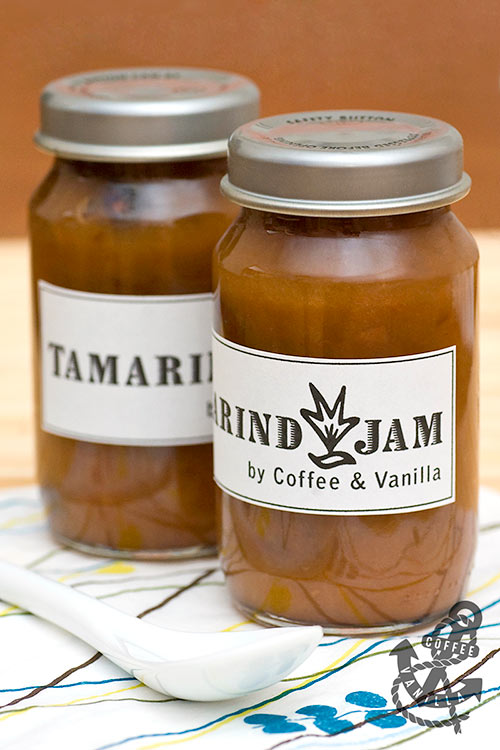 INGREDIENTS
500 g tamarind pods
6 cups water or a little bit more
1½ cups golden caster sugar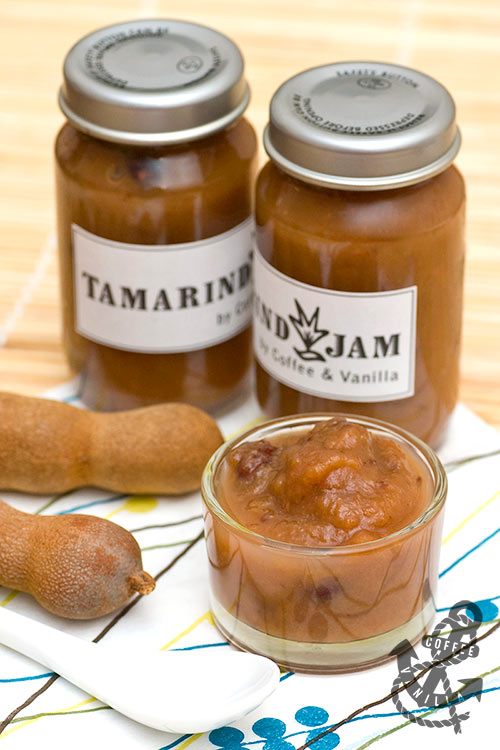 METHOD
Peel tamarind, place in a pot over low/medium fire, add water and sugar and cook for about an hour and half.
Add a little bit more water if needed, cook some more.
Optionally press through the strainer to remove seeds, then place in the jars and close immediately.
I did not remove seeds as we like to suck on them.
Makes about 2 – 3 medium jars of jam.
TIPS
To make sure that there is no air in the jar you may also pour over the top a little bit of rectified spirit, set it on fire and close the lid while the spirit is still burning (Polish way).
NOTES
If you are looking for more tamarind recipes, take a look at Dominican Tamarind Balls or Carrot Soup with Tamarind and Coriander Pesto Bread.