[inspired by Fanny of Food Beam and her grandmother's recipe]
INGREDIENTS
6 handfuls /300 – 350 g (about 2 and half cup) frozen summer fruits such as blackberries,
raspberries, blackcurrants and redcurrants
1¼ cup plain flour
¾ cup golden caster sugar
1 – 2 pinches of salt
3 – 4 eggs
¼ bar / 60 – 65 g of unsalted butter (melted)
1 cup of milk
icing sugar – optional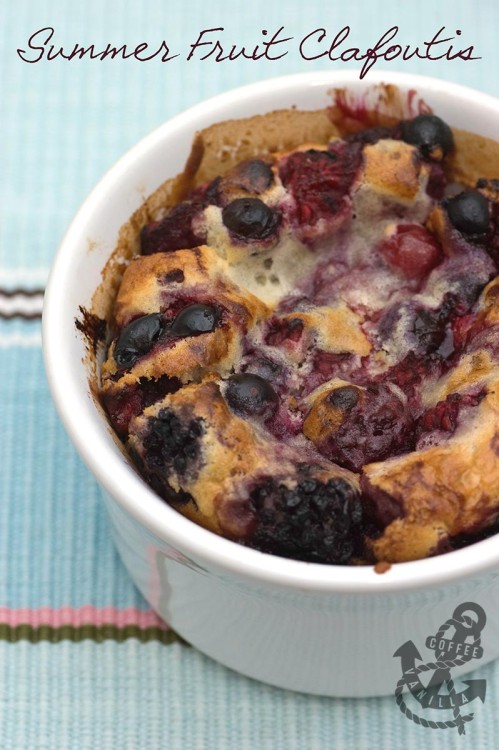 EQUIPMENT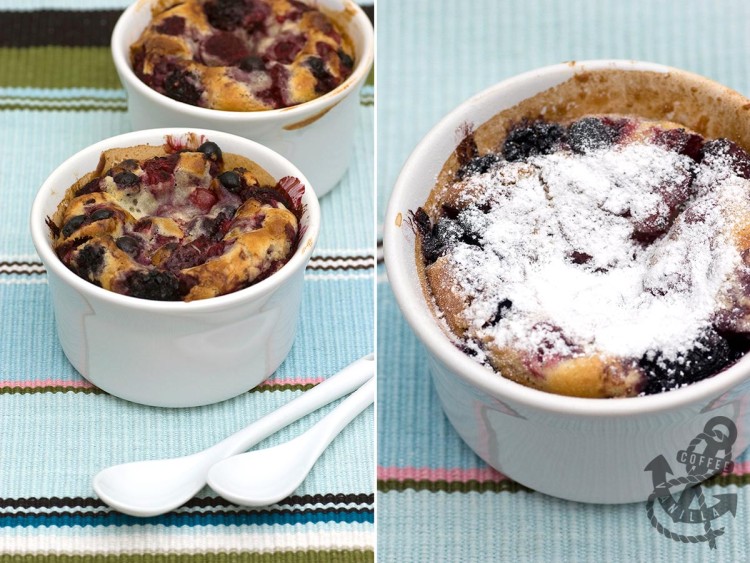 METHOD
Preheat oven to 200°C (392°F).
Butter ramekin dishes with melted butter using pastry brush.
In a large bowl combine flour, caster sugar and salt.
Add eggs and milk gradually, whisking all the time, at the end stir in melted butter.
Pour mixture into ramekin dishes, top each one with handful of frozen fruits, push them a little bit down and place in the oven.
Bake for about 30 minutes till golden on the top.
Optionally sprinkle with icing sugar and serve warm or at room temperature.
Makes 6 servings.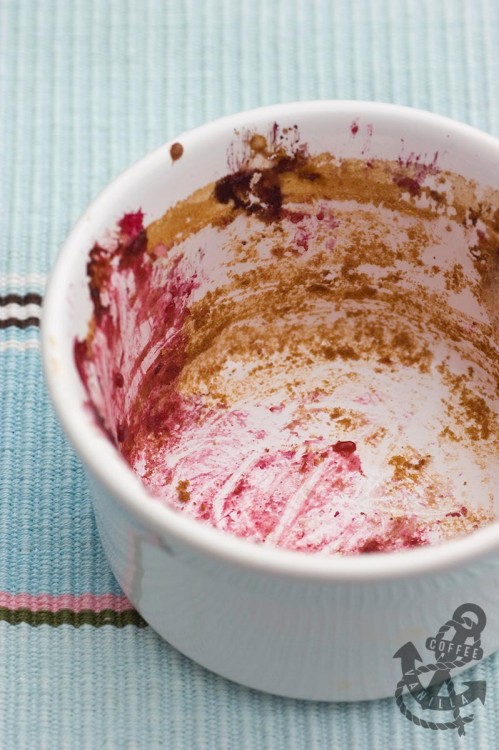 NOTES
Summer fruits can be replaced with other fruits such as apples in this Apple & Cinnamon Clafoutis.
This is my entry for Hay Hay it's Donna Day event hosted by Bron of an amazing Bron Marshall blog . Closing date for this event is 28th of April (today) so if you want to participate better hurry up! To prepare clafoutis it takes only about 40 minutes ;)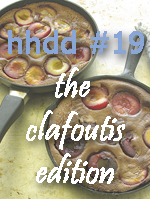 DISCLOSURE: This post contain some afliliated links.