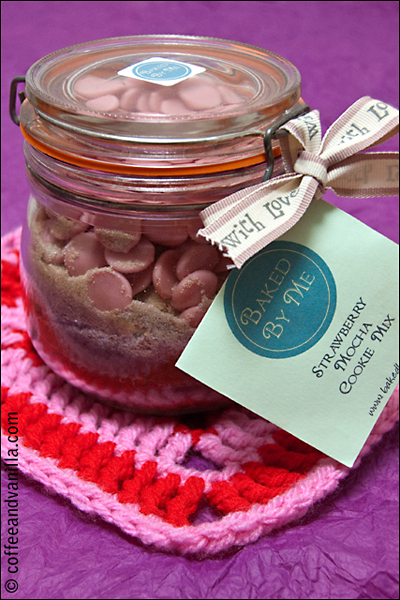 Just a short note to let you know about our newest discovery that we got a chance to test today: Strawberry Mocha Cookie Mix (£9.80) from Baked by Me.
All you need to do is to add some butter, egg, then mix, spread on the baking tray and bake for 8-10 minutes. My 6 year old daughter Marissa and I enjoyed making those cookies a lot, the wait was the hardest part… At first I was not convinced about the combination of coffee and strawberries but I could not be more wrong (!) Cookies turned out to be heavenly, just want we all needed this gloomy Valentine afternoon… The jar made enough cookies for 7 of us but it could be easily shared for 8-10 people as they are very flavoursome and sweet, great with a cup of tea.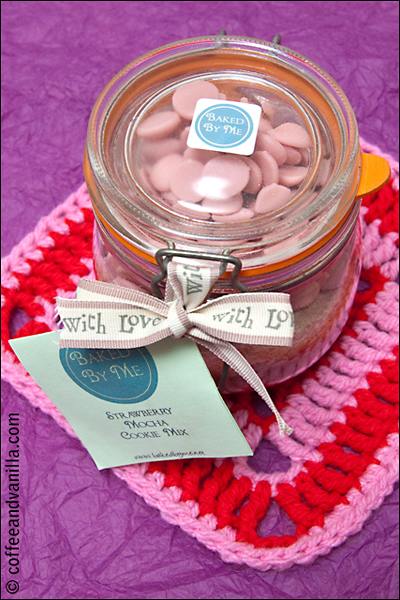 When placing cookie dough on the tray make sure to leave quite large spaces between them, best use two trays or you will get once huge cookie as we did which we had to cut into squares :) Marissa saved some strawberry chocolate chips from the jar and then used them to top cookies for decoration while they were still hot.
Happy Valentine's Everyone!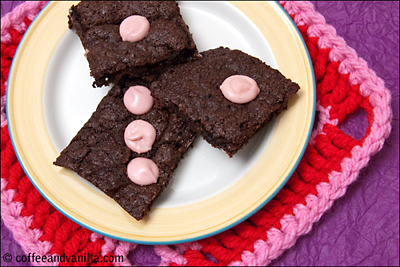 With thanks to Iris from Baked by Me for complementary cookie mix sample.