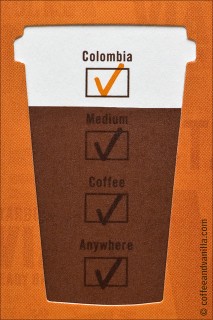 Recently I have been contacted by Matt of Edelman, a PR agency, asking if I would want to try new Starbucks coffee called VIA, being retoucher and graphic designer I spend hours on the computer and drink A LOT of coffee so I agreed immediately ;)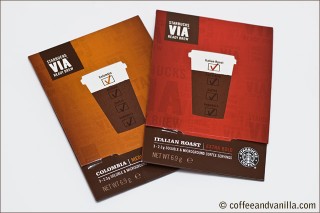 VIA is instant, ready brew coffee and comes in single cup sachets that are packed in triple, or 12 sachet packages. All you need to do is place coffee in the cup, pour hot water and stir.
Usually instant coffees don't taste like real, freshly brewed coffee… but VIA is different. To my surprise it actually taste like coffee from the coffee machine :) I tried two flavours:  Colombia and Italian Roast. Both of them taste great, but the Colombian one is milder and more to my liking, while my husband prefer Italian Roast that is much stronger. It is also great to use in baking, see: "Italian Coffee & Chocolate Chunk Biscuits".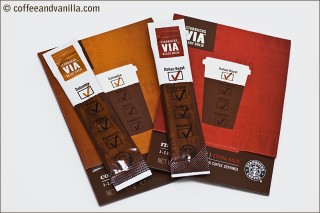 I will be tasting more Starbucks coffees shortly and will not forget to share this experience with you.