This is very simple recipe for healthy, tasty hummus from scratch (well, almost)… great alternative to butter and mayo.
INGREDIENTS
2 x 400 g tins of garbanzo beans / chick peas (drained)
½ cup olive oil
½ tsp or a bit more of Spanish smoked paprika + some more for garnish
½ lemon juice – or to taste
sea salt – to taste
EQUIPMENT
food processor or hand blender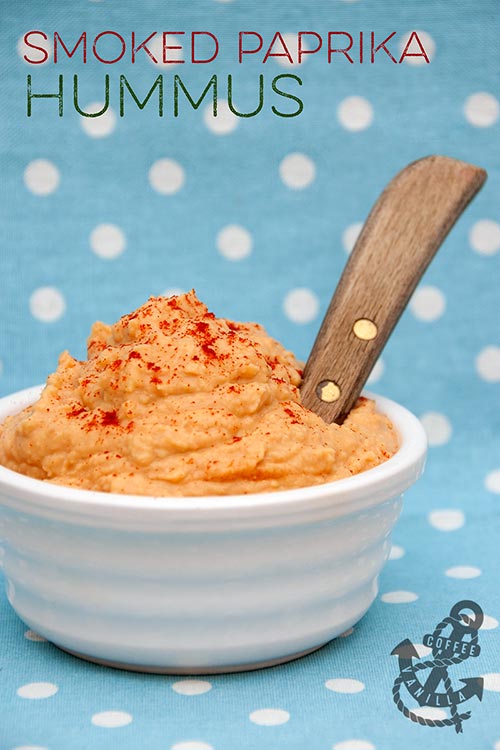 METHOD
Place all ingredients in a food processor and blend until smooth.
Season to taste with salt and stir well.
Transfer to the containers and store in the fridge for up to 2 – 3 days.
Enjoy with crunchy bread, crackers, veggies sticks, in wraps or even as a pasta topping.
Makes 2 heaped ramekin dishes of hummus.
NOTES
Add couple of spoons of boiling water to the hummus while blending if the mixture seems to be too thick.
If you are looking for more flavour ideas try this hummus from scratch recipe I posted long time ago, Jacqueline's Rocket Hummus, Camilla's Houmous with Peanut Butter, Sarah's Sweet Potato and Lime Hummus or my Moroccan Style Hummus.
And after you have the hummus ready you may want to try Dannii's Hummus and Pomegranate Flatbread or Seeded Wraps with Hummus I made.