We hardly ever buy ready or microwavable popcorn, instead we are making our own, from the seeds.
And what is your secret for perfect popcorn? Do you make any delicious flavour variations?
INGREDIENTS
1 cup of popping corn seeds (I used Island Sun brand)
30 g real butter (salted or unsalted)
sea salt to taste
EQUIPMENT
large and wide stainless steel pot with glass lid (so you can see what is going on inside)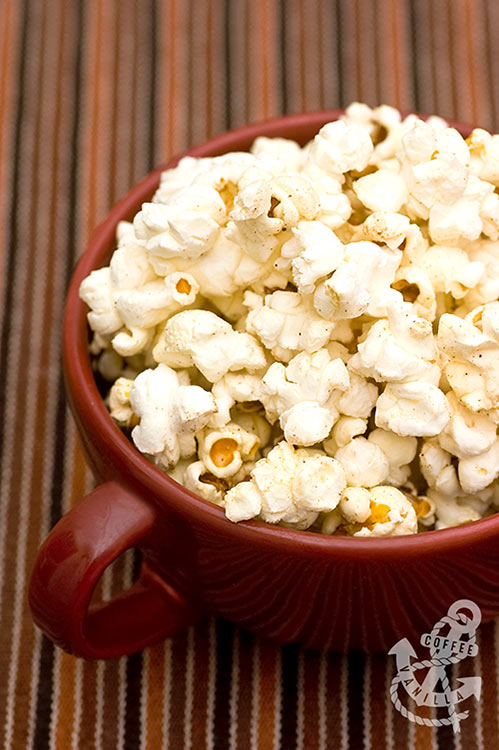 METHOD
Place butter on the bottom of pot and heat over high fire until melted.
Reduce the fire a little, add corn, cover and heat shaking the whole pot from time to time (without removing the lid) until corn is starting to pop.
Continue heating until there is no more popping sounds, remove the lid, season to taste with salt and enjoy.
Makes 4 medium cereal bowls of popcorn.
TIPS
I tried different proportions and different pots (also non-stick ones) and this seem to be the best one so far. Popcorn is crunchy, soft and finger licking buttery.
NOTES
More snack.
More party food ideas.
More kids' foods.