Only couple of hours left until midnight therefore we made those super easy pumpkin spice cookies for Santa to leave along some milk and of course carrot for Rudolph.
The cookies are delicious and to make things better they can double as gingerbread men for kids and triple as simple walnuts cookies for any other occasion.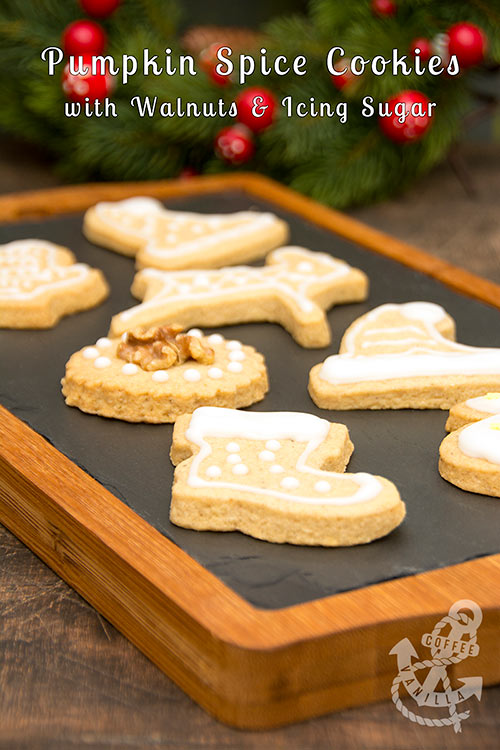 INGREDIENTS
for the cookie dough
for the cutout cookies for Santa
sprinkles – optional
icing sugar + hot water for decorations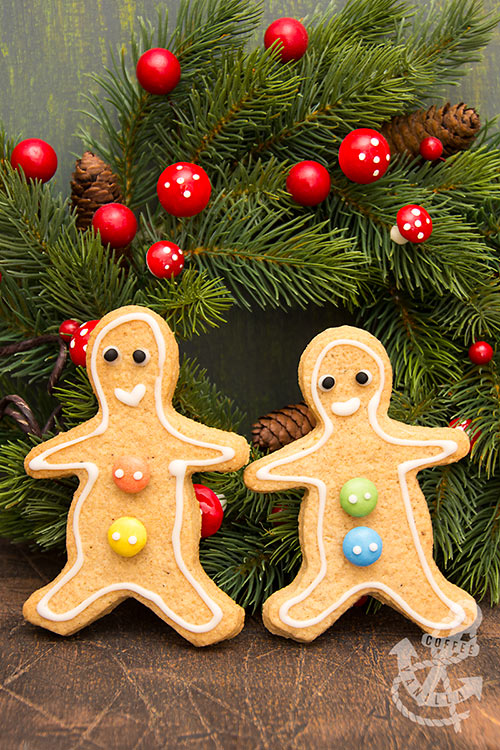 for the gingerbread men
colourful chocolate candy
bit of black fondant icing for eyes
icing sugar + hot water for decorations
for the walnut cookies
walnut halves
shiny edible powder – optional
icing sugar + hot water for decorations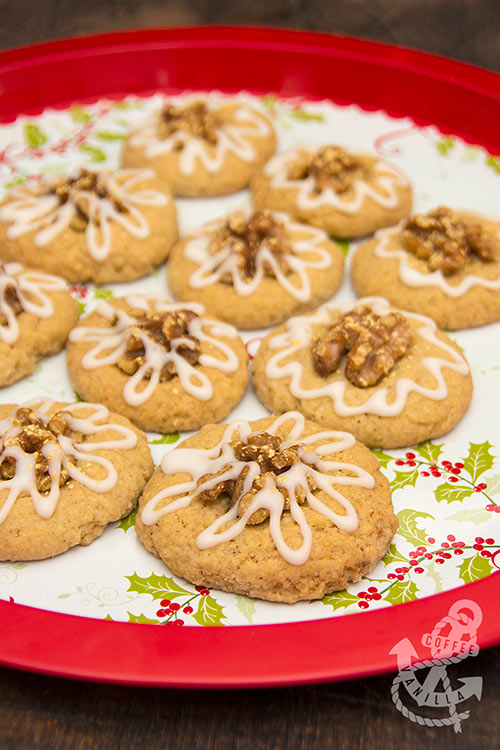 EQUIPMENT
cookie cutters
piping bag (for icing)
rolling pin
baking trays lined with baking paper
pastry blender – optional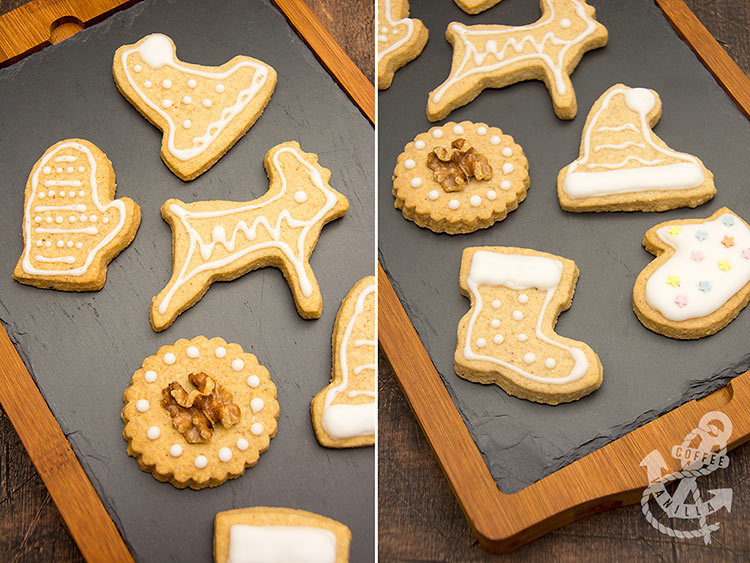 METHOD
In a mixing bowl combine all ingredients for cookies and knead until well combined.
On dusted with flour surface roll out small piece of the dough at the time and cut out the shapes.
If you are making the walnut cookies you can skip the cutting out and simply slice the rolled dough or create dough balls and then flatten them. Top each cookie with a walnut half before baking.
Bake in the oven preheated to 180°C (356°F) until golden brown.
Remove from the oven and let them cool down completely before glazing.
To prepare the icing combine sifted icing sugar with a bit of hot water until it has the right consistence.
Transfer icing to the piping bag, cut of the top and use to decorate the cookies and stick gingerbread men buttons.
If you are using any sprinkles or shiny dust top the cookies with it as well, before the glaze will set.
Makes 3 trays (about 20 – 30 medium cookies).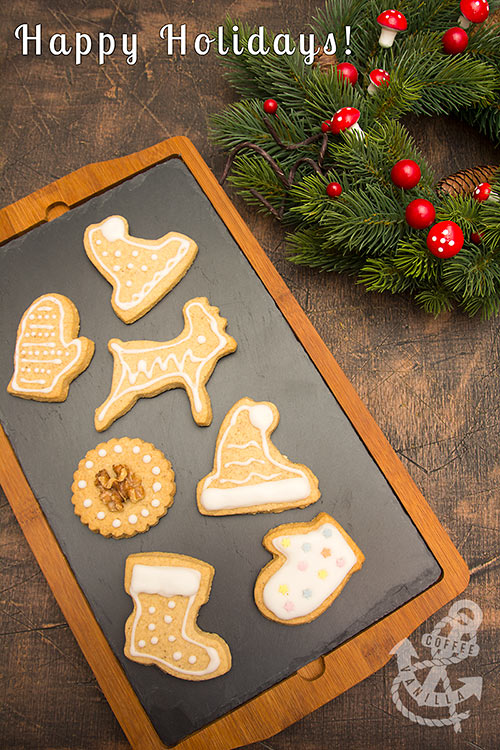 TIPS
If you are not planning to store cookies for longer you can replace icing with melted white chocolate.
Walnuts can be substituted with pecans.
NOTES
For more Christmas recipes take a look at our Must Try Festive Recipes.
DISCLOSURE: This post contains some affiliated links.