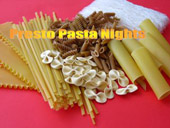 This is my entry for "Presto Pasta Nights" hosted by Ruth from Once Upon A Fest.
Mushroom & Sweet Pepper Tagliatelle
[recipe adapted from magazine Claudia]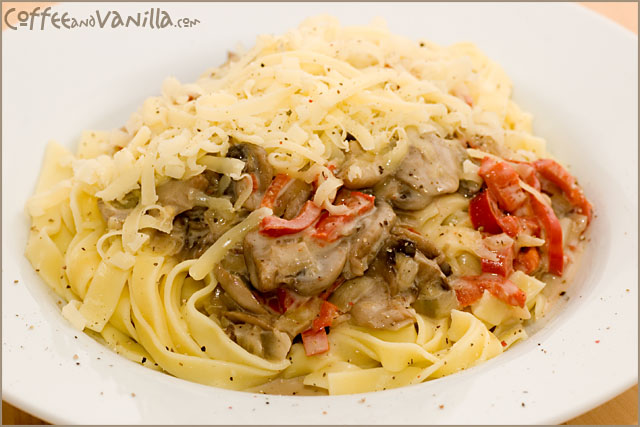 INGREDIENTS
500g egg tagliatelle or any other egg pasta
salt
2 large onion (chopped)
700g white mushrooms (sliced)
50g unsalted butter
1½ cups hot water
½ cup cold water
2 vegetable cubes (10g each)
3 tbs plain flour
2 sweet red pointed peppers or bell peppers (deseeded and sliced)
1 cup single cream (250ml)
100g grated cheese – optional
rainbow peppercorns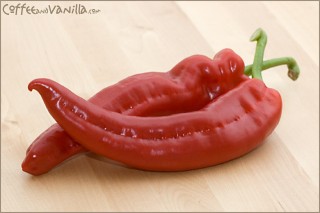 METHOD
Boil pasta in salty water, drain and keep aside.
In meantime fry onions and mushrooms on butter for a while.
Place cubes in hot water and let them melt, pour into frying pan and cook some more.
Mix flour with cold water and add to the frying pan, stir till sauce become thicker.
Add pepper and cook some more till they become softer but still crunchy.
Remove from fire and add cream.
Serve pasta to the plates, pour over sauce, sprinkle with cheese and freshly ground rainbow peppercorns.
Serves 4-5 people.