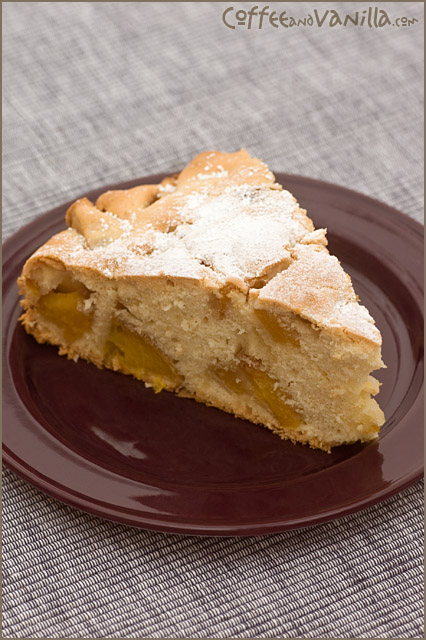 INGREDIENTS
1½ cup plain flour
½ cup potato flour
½ – ⅔ cup golden caster sugar
125g unsalted butter / ½ bar (chopped)
2 large eggs
1 tsp baking powder
500g chopped fresh peaches
icing sugar to sprinkle
olive oil or unsalted butter to butter the tin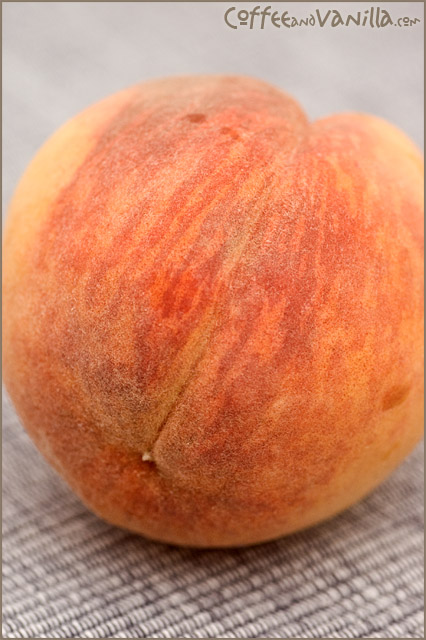 METHOD
Whisk eggs, sugar and butter till smooth. Add flours and baking powder. Stir with a spoon. Add chopped peaches and stir one more time. It will look like there is more peaches then the dough but it will change when the dough will grow during baking.
Move mixture to oiled baking tin, I used 22 cm wide round cake tin.
Bake for 1 hour in oven preheated to 180°C (356°F). After 30 minutes you can lower the temperature if cake is getting brown too quickly.
Remove from the tin, sprinkle with icing sugar.
Serve 8-10 people.