Just a short note to introduce to you perfect fusion of London's famous finest Rococo Chocolates and the oldest brand of rum in existence – Eclipse Mount Gay Rum from Barbados.
The truffles are gorgeous! Round milk chocolate ones are filled with rum soaked praline, while the oval dark chocolate truffles are completely smooth. Both absolutely mouthwatering, especially recommended for cold winter evenings.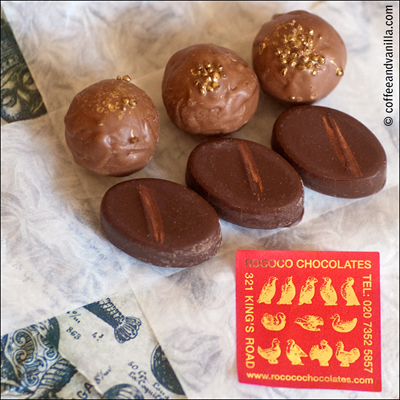 With big thanks for the samples to Jemma & Briony of Cube Communications.