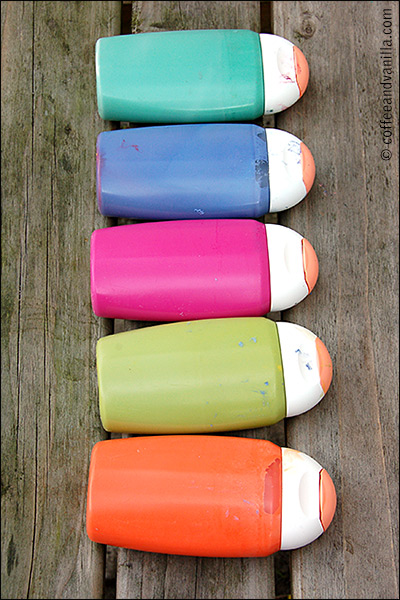 Don't buy expensive craft paints, get only basic colours in large supermarket brand bottles (about £1 per 500 ml) and let children make their own pretty shades… they will enjoy it and learn how to create colours at the same time.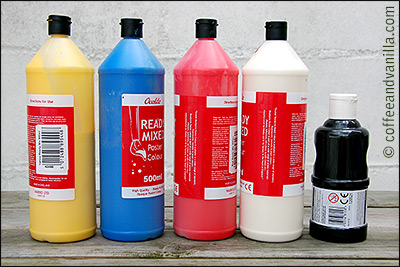 MATERIALS
craft / poster paints in yellow, blue, red, white and optionally black for darker shades
empty cosmetic bottles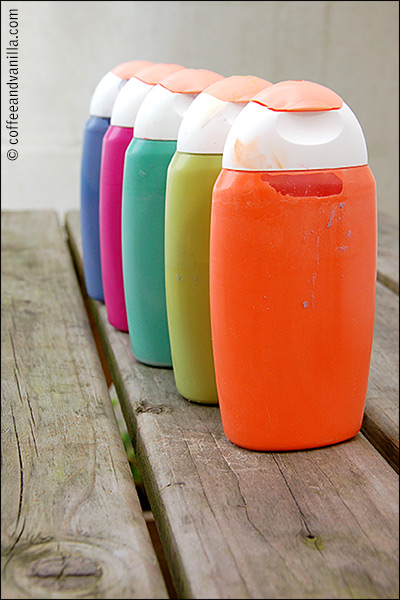 METHOD
Squeeze paints directly into empty containers, close and shake well.
Make sure not to over fill the containers because mixing will be difficult.
How we have created the shades:
maroon brown – red, blue and bit of black
deep pink – red, white and blue
indigo blue – blue, white and a bit of red
kiwi green – blue, lots of yellow and a bit of white
bright orange – red and yellow
aqua marine – blue, white and a bit of yellow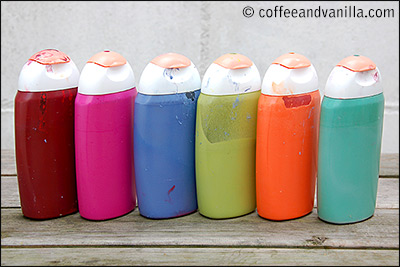 NOTES
We have used feminine wash bottles to mix our paint because they are easy to open and close.
We will be adding more shades to our collection as soon as we will get some more empty containers.