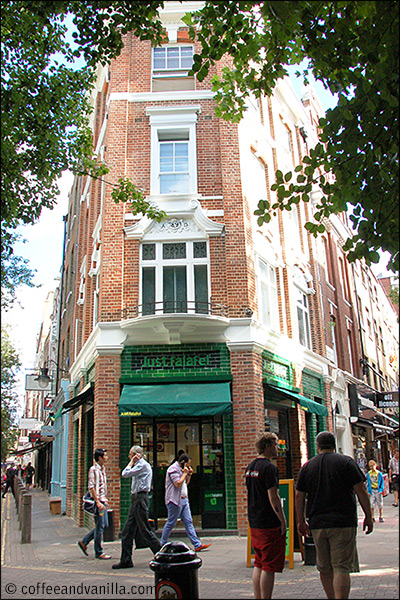 Who said that fast fast food must be fattening and unhealthy. Creators of Just Falafel believe that food on the go should not only taste good, but be also good for you.
Their story started in 2007 with a single restaurant in Abu Dhabi and now Just Falafel is developing more than 1200 franchises in 19 different countries. Together with my sister I have visited London branch on Monmouth Street in Covent Garden.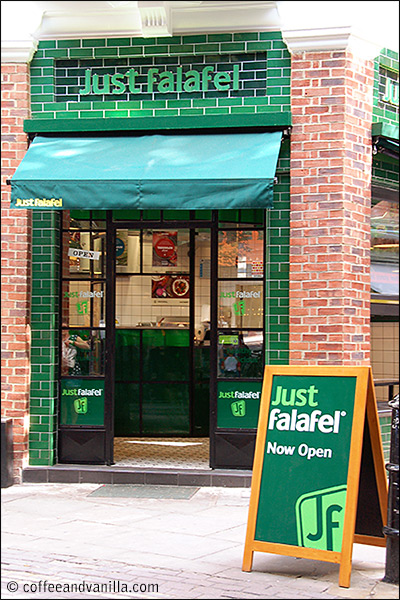 Falafels prepared at the venue are blend of chick peas, fava beans and chia seeds – the last one is one of the super food packed with proteins, fatty acids and antioxidants. They can be served traditionally fried or baked. Although baked version is definitely more healthy it does not taste as good as the fried one.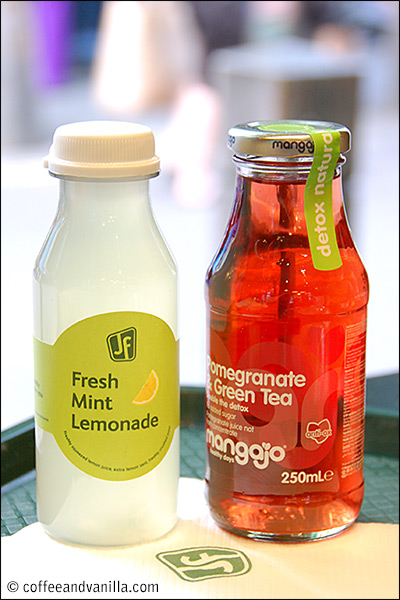 Just Falafel's Fresh Mint Lemonade (£1.99) is worth mentioning – really nice, not too sweet and very refreshing.
Just Falafel serve the whole range of Falafel Sandwiches (£3.49) containing falafels, various ingredients and bread depending on the type of the sandwich so Mexican one will be served in tortilla wrap, American with burger bread, Italian in ciabatta roll, just to mention few.
I ordered Mexican sandwich wrapped in tortilla and the flavour was not quite what I expected… Having spent some time in Mexico I was prepared for taste of coriander and avocado rather than sour cucumber but there was a reason for that. Trying to find out why there would be sour cucumber in Mexican sandwich I discover those cuties – cucamelons, Mexican miniature melons that apparently taste a bit like sour cucumbers.  Being born in Poland I'm accustomed to gherkins but not in combination with lemony hummus and falafels therefore next time I would probably go for Greek or Italian Falafel Sandwich instead.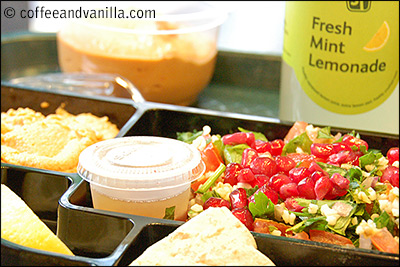 Falafels can be also served in toasted Quesadilla Sandwiches (£2.99 – £3.49) or as a Falafel Meal  (£4.49 – £4.99) served with salad, bread, drink, dip and fries (those can be swapped for hummus if you like).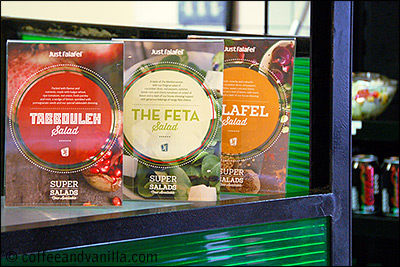 Just Falafel has kid's menu as well with choice of Mini Falafel Bites, Mini Falafel Burger or Mini Falafel Wrap (£3.49) served with fries and water or juice.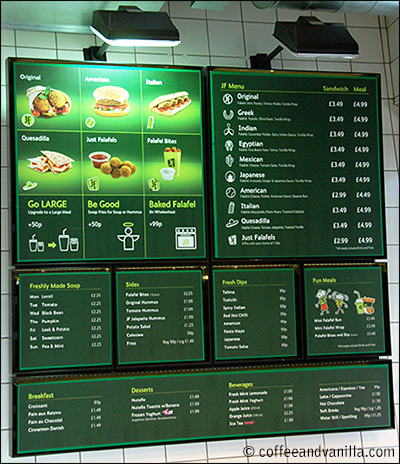 Just Falafel has also quite wide selection of sides including dips, sauces and salads – Roasted Tomato Hummus (£1.99) was my absolute favourite.
What surprised me a bit about Just Falafel is the fact that, despite claiming to do fast food revolution, they have quite big selection of unhealthy soft drinks or fries served with the falafels…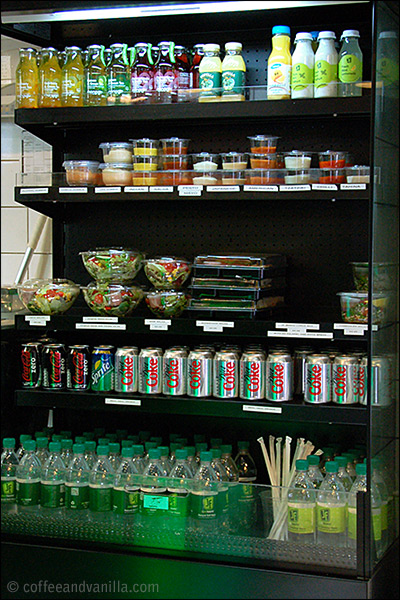 SUMMARY
FOOD: Good variety of vegetarian sandwiches and meals but not all of the flavour combinations work so well together: 6/10
VENUE: Enough seating space considering how tiny the branch is, airy, with street view: 7/10
SERVICE: Friendly, easygoing: 9/10
VERDICT: Worth trying if you can resist choosing less healthy options: 7/10
JUST FALAFEL

1 Monmouth Street (corner of Shaftesbury Avenue)
Covent Garden
LONDON, WC2H 9DA
Open daily from 11.00 am to 8.00 pm.
more locations can be found on Just Falafel website:
http://www.justfalafel.com/locations
closest station: Covent Garden

You can find this review between my other reviews on Google Local & Urbanspoon websites.
DISCLOSURE: We enjoyed this complementary meal on 29th of July 2013 as guests of Just Falafel.  All opinions are my own.