It's this time of the year when some of us are starting to plan alternative, chocolate free countdown calendars… I made already pirate chest calendar for our younger one who collects fossils and gemstones. And here is my second idea, for the older one who loves making miniatures. I bought for her some miniature props in 1:12 scale that she can use to display things she makes for her future KittyKatCreations store. I got also couple ready made polymer clay foods, for inspiration. I hope she will like it…
There is 31 packages in the shopping trolley as we are counting down to the New Year not Christmas. There is no numbers, she will be able to open every day one package at random. We will photograph full content of the calendar later on once the packages are open. For now you can find below tutorials on how to make miniature paper bags and boxes, plus a little sneak peak revealing some of the items. You can also take a look here to see how to make simple paper bag envelopes.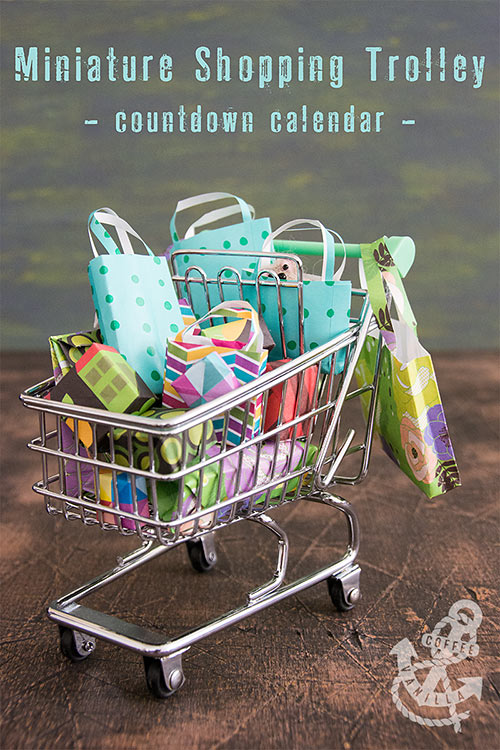 MATERIALS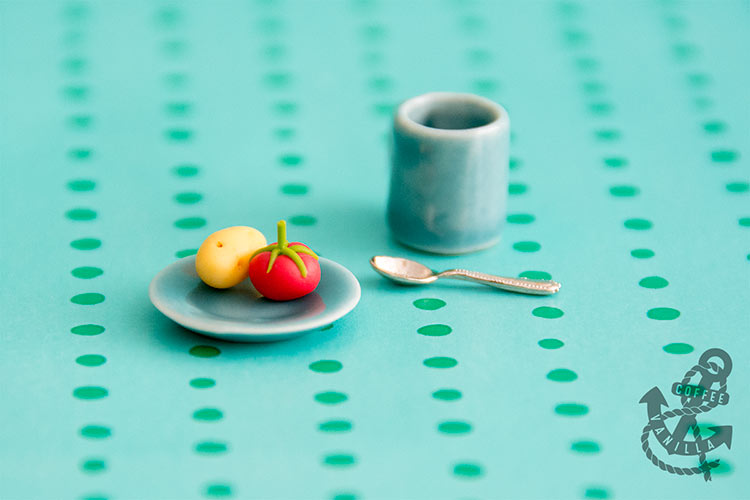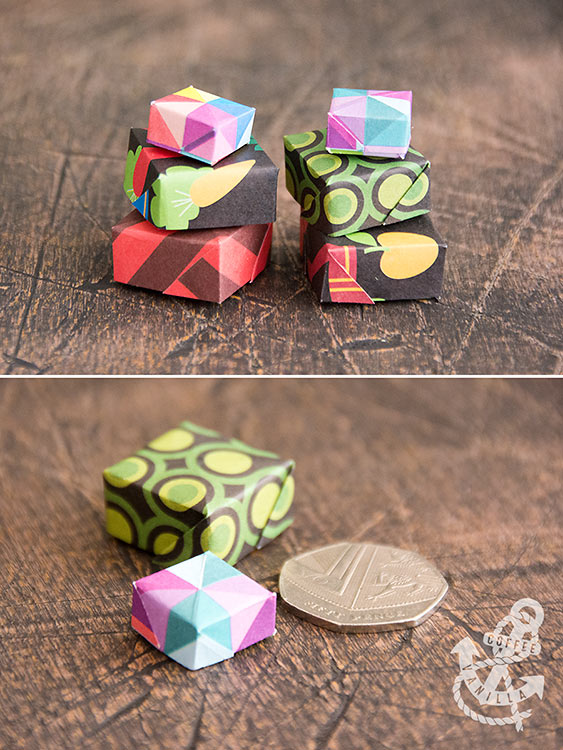 miniature boxes made out of two square pieces of paper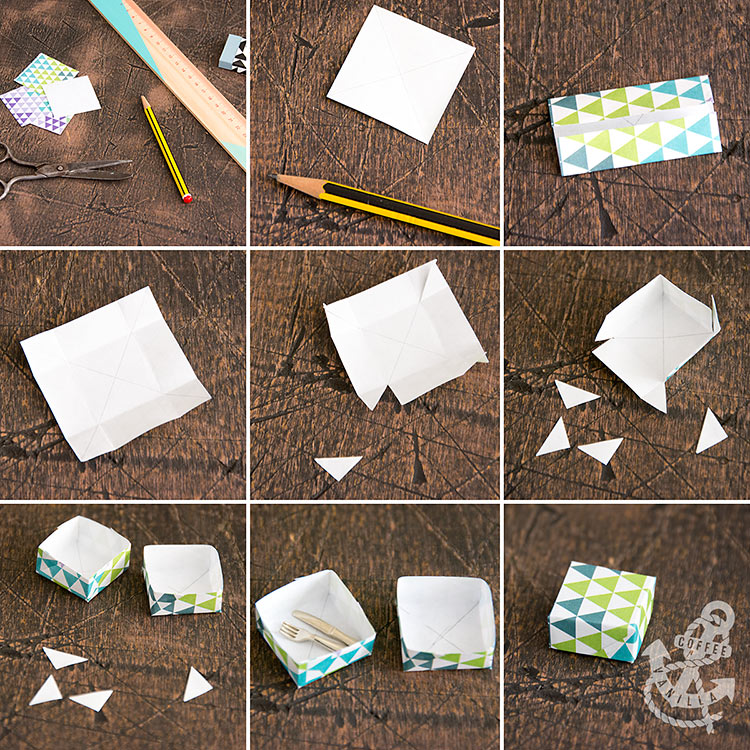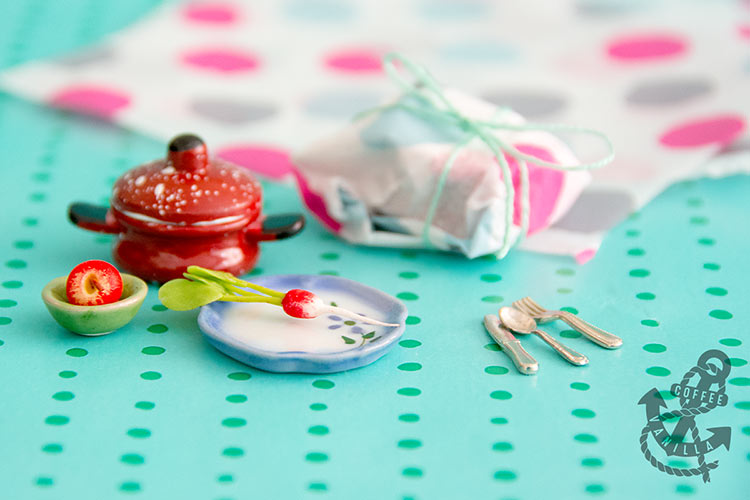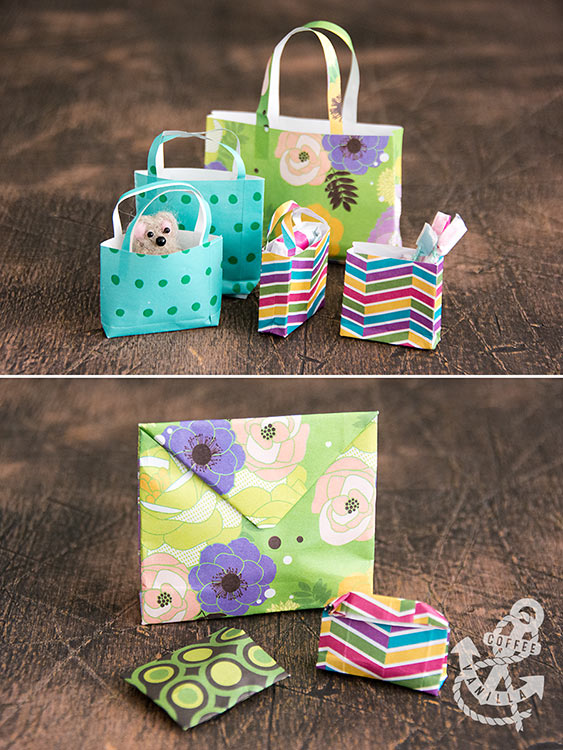 miniature shopping bags (tutorial below) and envelopes (tutorial here)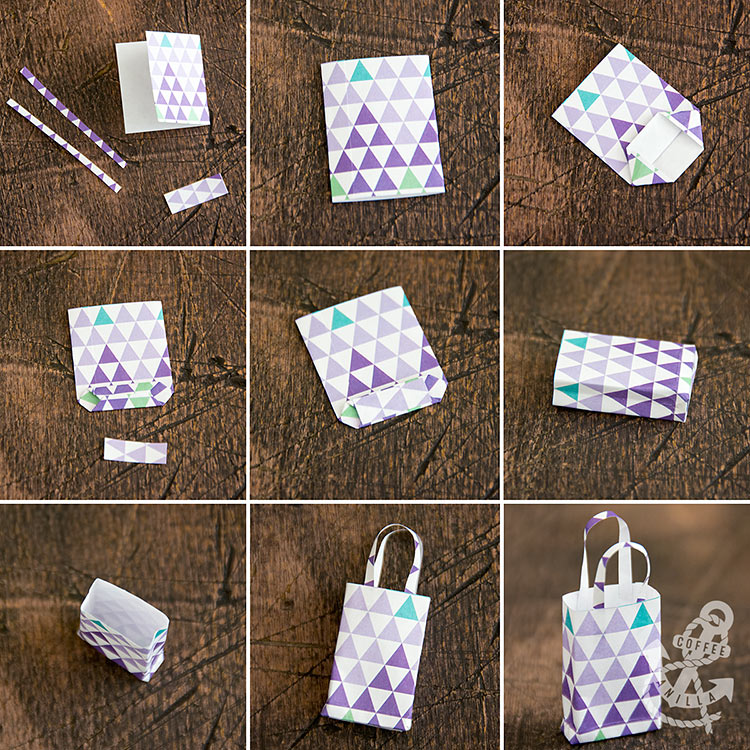 EQUIPMENT
strong paper glue
scissors
ruler
pencil
eraser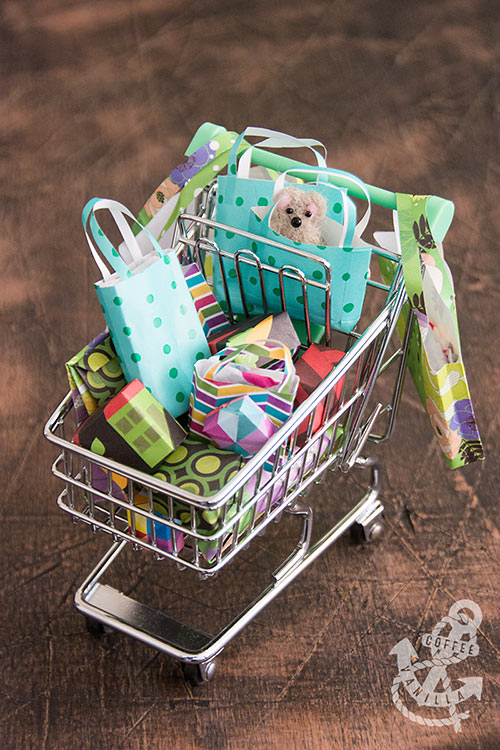 TIPS
Replace doll house miniatures with other items your kids adore.
Instead of making the calendar in the shopping trolley, use shopping basket or anything else you have on hand.
NOTES
For more ideas, take a look at our DIY Countdown calendars from previous years.
More paper crafts.
Some more DIY gifts & gift wrapping ideas.
DISCLOSURE: This post contains some affiliated links.