I made those scarves for all three of us using beautiful James C. Brett marble yarn.
For myself I made greenish one in standard marble yarn and for my girls in softer baby marbles with different shades of pink and purple.
The scarves are very easy to make, don't require much crocheting skills and should be ready in no time.

MATERIALS
150 – 200 g DK yarn marble yarn for 4 mm hook
EQUIPMENT
crochet hook (I used 5.00 mm hook to make the scarves softer)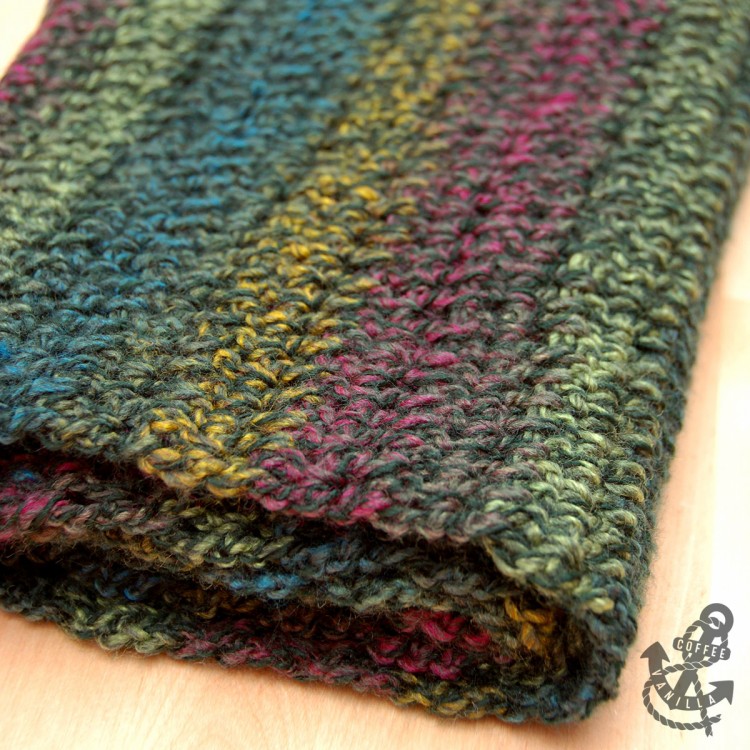 METHOD
Please note that names of the stitches vary, this is UK pattern, click through for UK & US crochet stitches conversion chart.
stitches used: chain (ch), treble / triple crochet (tr), slip stitch (ss)
FOUNDATION CHAIN
work 20 – 30 ch for the base (I made my own scarf 30 ch wide and 20 ch wide inch for my girls)
 turn over
ROW 1 (FOUNDATION ROW)
work 3 ch for the first tr and then continue working tr into each chain of the foundation until the end of the row
work 3 extra ch (for the first tr in the next row) and turn over
ROW 2 +
work tr in between each tr from previous row
when you reach the end of the row work additional 3 ch
turn over and repeat the same steps until the scarf is long enough
finish with ss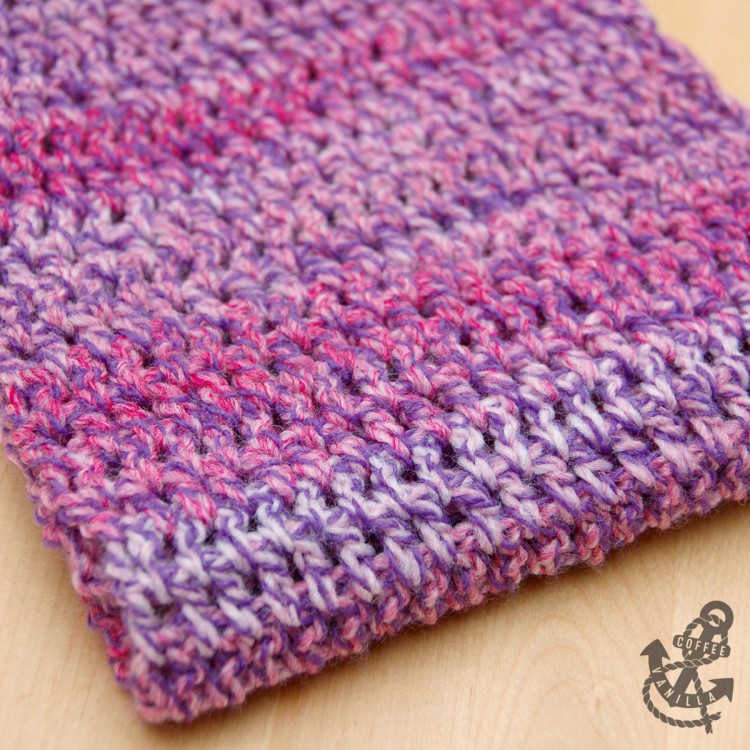 FRILLS
Optionally tie the frills to both ends of the scarf, double pieces of yearn folded in half and threaded through every stitch will be enough.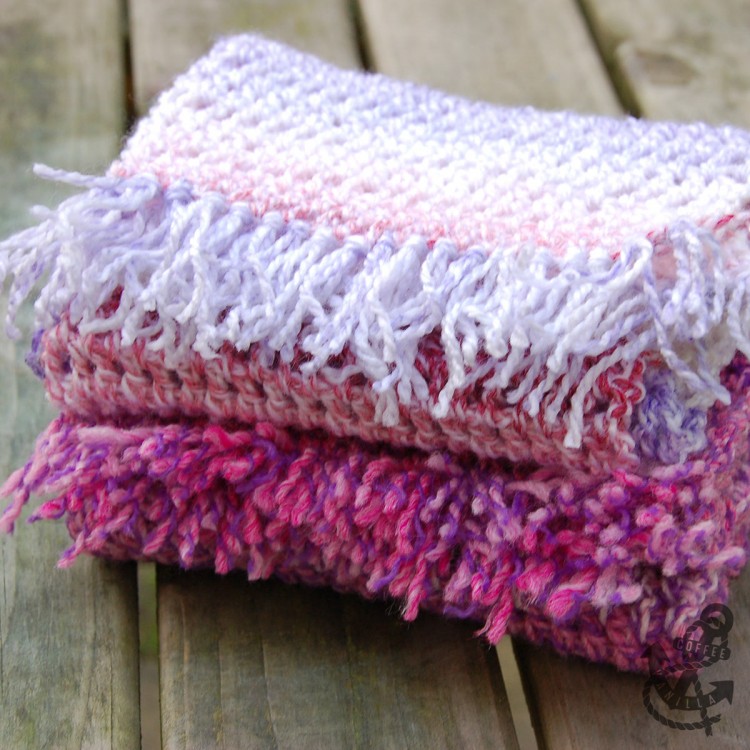 NOTES
More free crochet patterns.
More DIY gift ideas.
DISCLOSURE: This post contains some affiliated links.