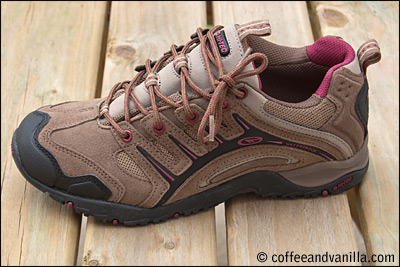 Couple of days ago my new Hi-Tec Lady Waterproof Auckland Trail shoes from SportsShoes.com has arrived…They have quite a huge selection of running shoes from well known brands at great discounted rates too.
From all the available shoes I chosen this model because of their brownish (taupe/winter plum) colour and waterproof properties… in this order. I don't really run any more but I do walk plenty and comfortable shoes like this are very handy, either when doing errands with a pushchair or chasing kids in the park.
I usually wear UK size 6½ (EU 39), so I ordered UK 7 (EU 40) to be able to wear thicker socks and they are fitting perfectly… so the sizing is quite accurate. The shoes supposed be waterproof and I believe they are although the rain we had this weekend was not the strongest one. The sole is grippy therefore I suspect they will be perfect also for autumn/winter months. The material and stitching on Auckland shoes looks and feels very solid and as they will last for long time.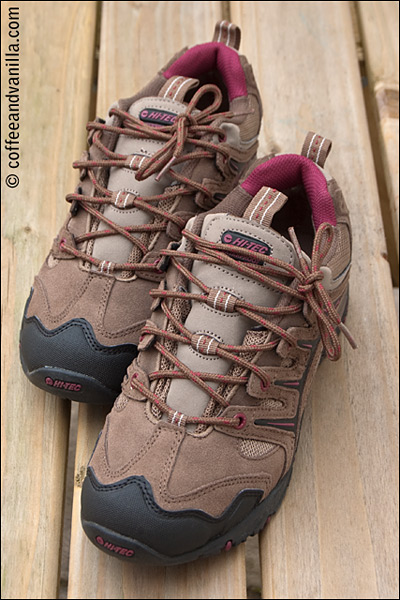 With all this extra after baby weight I find difficult to get shoes that will have good fit but I haven't felt any discomfort while using Auckland shoes. At first I was a little bit overwhelmed by supportive feeling around my ankle but it did go away after couple of minutes and I actually forgot I had them on my feet while running with kids between library and supermarket, what does not happen often. No sore feet even after a very long walk, nice (!)
Definitely a pair of good, comfy running shoes is must have not only for those who like jogging but as every day shoes for any mum on the go, especially with the summer holidays season just round the corner. Go and check them out while sale still last!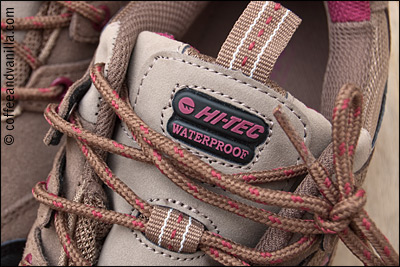 Features:
waterproof & breathable suede leather & mesh upper
MDT carbon rubber outsole that gives grip in wet or rough terrain
molded EVA midsole & removable EVA sock liner
steel shank for support
With Thanks to Sophie & SportsShoes.com for complementary pair of shoes.
You can find parts of this article between my other reviews on Amazon website.