We like coleslaw but not so much heavy, full of mayonnaise or salad cream versions. This is lightened up recipe with some of the mayo replaced with cream or yogurt and addition of apples. It makes perfect accompaniment for BBQ dishes, burgers, fried chicken and many more occasions.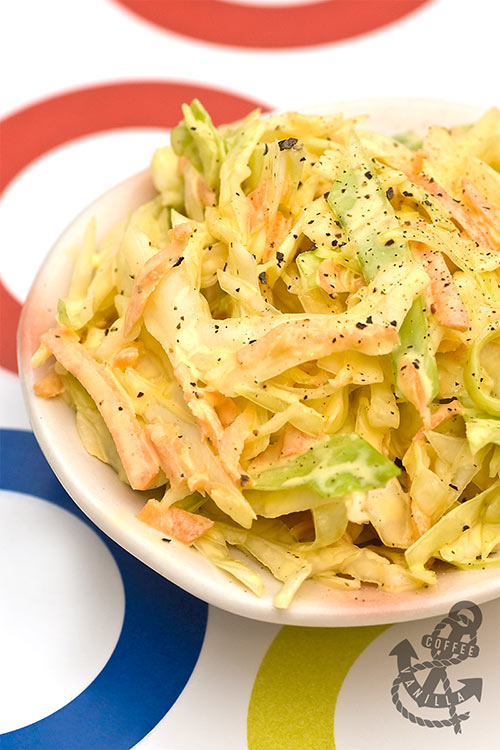 INGREDIENTS
½ small cabbage – 500 g (sliced finely)
2 medium carrots – 250g (grated)
3 tbs mayonnaise
5 tbs soured cream or even natural yogurt
black peppercorns
½ tbs Dijon mustard
sea salt to taste – optional
½ small onion (chopped finely) – optional
1 – 2 apples (grated) – optional
METHOD
Combine mayonnaise, soured cream or yogurt and mustard, add cabbage and carrots.
Optionally add also onion or/and apples.
Season to taste with salt if necessary.
Share and sprinkle with freshly ground black pepper.
Makes 6 – 8 servings.
TIPS
For spooky Halloween version use red instead of white cabbage and some creepy salad servers.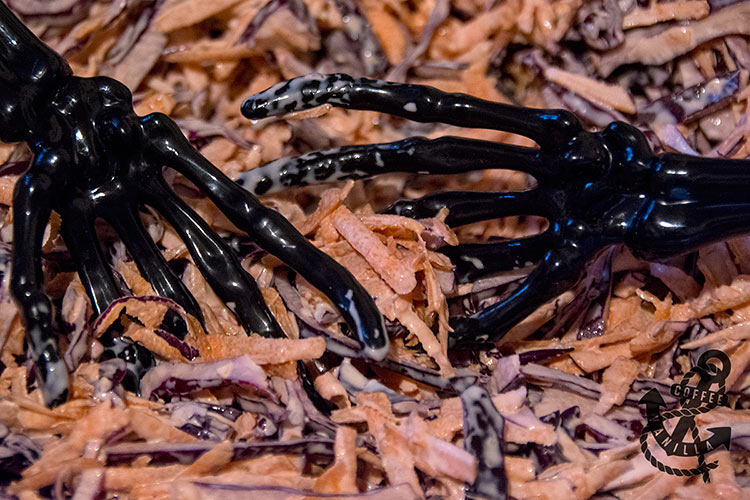 NOTES
More classic dishes.
More salad recipes.
More sides.
More Halloween ideas.