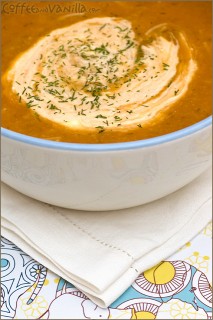 INGREDIENTS
½ small green cabbage – 500g (chopped)
2 x 400g tins of plum tomatoes
2 large not trimmed leeks – 500g (sliced coarsely)
1 small cauliflower – 500g (divided into florets)
3 litres of boiling water
3 tbs dried dill + some more dried, frozen or fresh dill for garnish
5 vegetable or chicken cubes (10g each)
black peppercorns
1 kg chicken wings (whole)
125g filini pasta
200 ml cup soured cream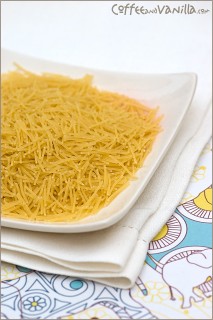 EQUIPMENT
hand blender – optional
METHOD
Place all ingredients except pasta, additional dill, peppercorns and soured cream in a large pot, bring to boil, reduce fire and cook covered for about 45 minutes or until vegetables and chicken are ready.
Share chicken wings to the bowls, if you are blending the soup, now is time to do it, if not add pasta straight away and cook uncovered for another 3-4 minutes stirring constantly. Share soup to the plates, garnish with soured cream, freshly ground pepper and dill.
Serve 6-8 people
I prefer this soup with pieces of vegetables, but kids like it blended.