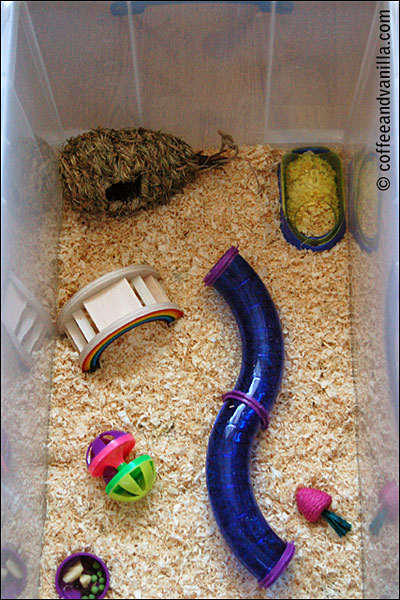 Since we got  my daughter's hamster at the end of July this year playtime has been always a struggle because we had to monitor hamster's every move because he could very easily escape from the metal enclosure we were using. Later we were trying some plastic storage box but it was not tall enough and Toffy was still able to climb out of it. But finally we have found perfect container: 84 litre Really Useful Box  that has 3124 cm² / 484 in² floor space and is 35 cm / 14 in tall. It can be also used as temporary cage while the real one is being cleaned… so now I can take time cleaning while my daughter plays with the hamster without risking losing him… The handles are also very convenient as we can move the box around with the hamster inside.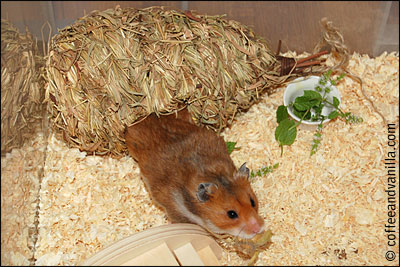 We covered bottom of the box with wooden shavings and placed couple of attractions: wooden bridge that we are using for his garden, straw bird house hideout, little pot with mint, toilet (just in case), two pieces of leftover tubes, little gnawing radish toy, rattle and lots of treats, including his favourite cobnuts.  He love to explore new things so we change layout of the playground, adding and rotating toys so each time is a bit different… I will be updating this post with different playground set-ups later on.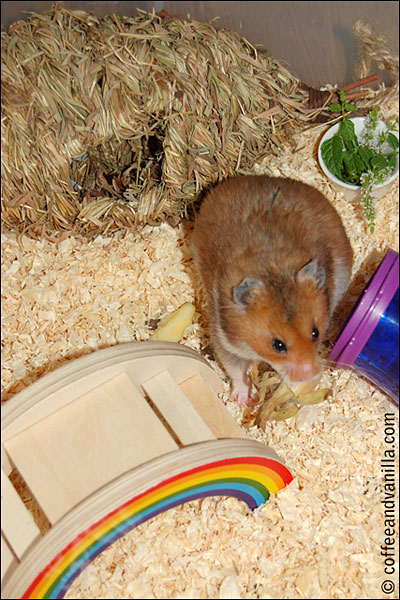 I'm pretty happy with this playground but I still need to find a way to connect the water bottle in the box, in case he will get thirsty and drill the holes (lots of them) in the lid so we can cover the box if needed.
We may also one day connect with the tubes the playground to the actual cage so he will have access to it all the time.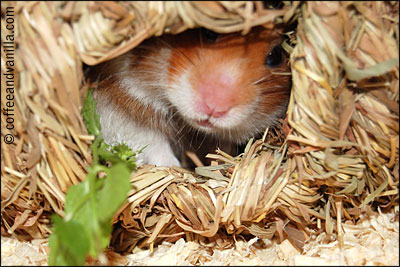 Update 11/11/2012
We have added previously to the playground water bottle holder (made out of clay) and today sand bathtub (also made out of clay) plus some larger stones and pebbles, Toffy was very happy to see his new play area :)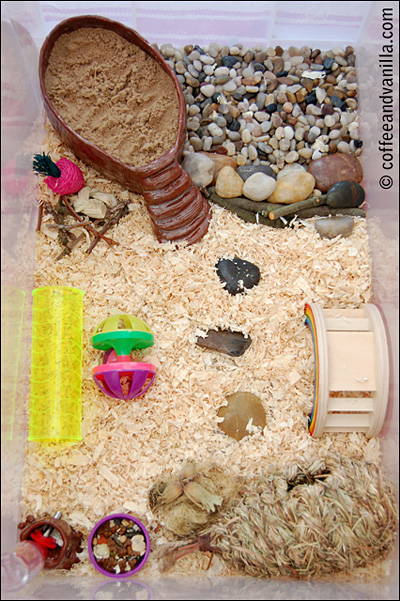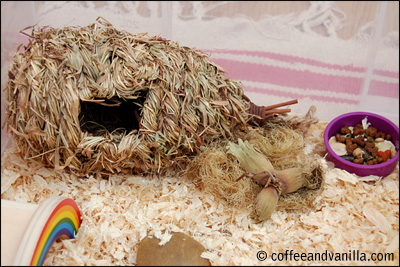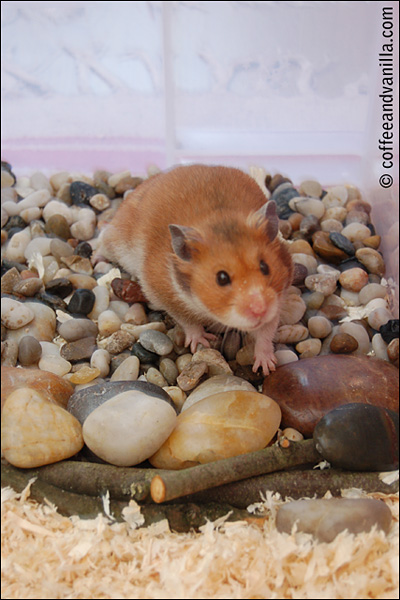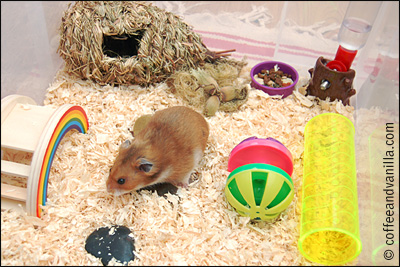 Accessories used:
straw hideout (bird house really)
two pieces of Rotastak tubes leftover from setting up our cage
Wilko Jingle Dumbell for Small Animals
Small Animal Rainbow Play Bridge
NOTES
Some of  mentioned products reviews can be found between my other reviews on Amazon page.
More hamster posts can be found here.