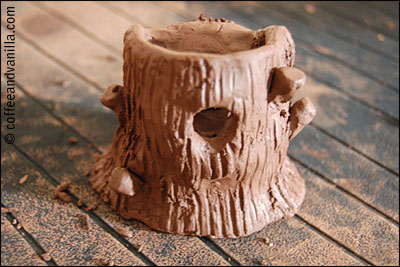 MATERIALS
red clay
cling film (to wrap the bottle)
transparent glaze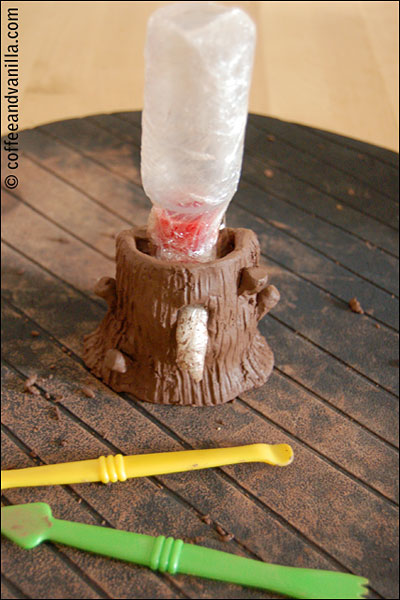 EQUIPMENT
clay tools (I used my daughter's play dough tools instead.)
brush
pottery kiln (Unfortunately I don't own one, I fired this stand at the art class I attend.)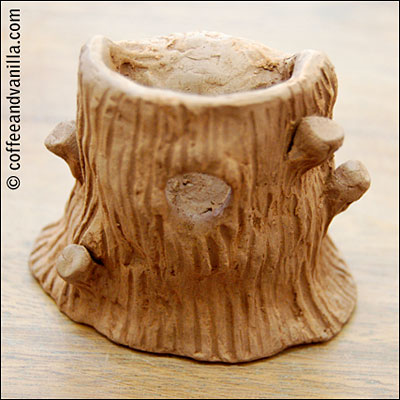 METHOD
Wrap the hamster's bottle in cling film so it would not get dirty when forming the holder.
Shape the tree stump fitting the bottle inside. Make sure that the bottle can go easily in and out, is steady and at the right angle.
Remove the bottle, add texture and details to the stump.
Let the clay dry a little and then add finishing touches to smooth the stand, even little of not removed clay dust  after glazing and firing can turn into sharp, dangerous for hamster surface.
Bisque fire the stump, then glaze and fire it again.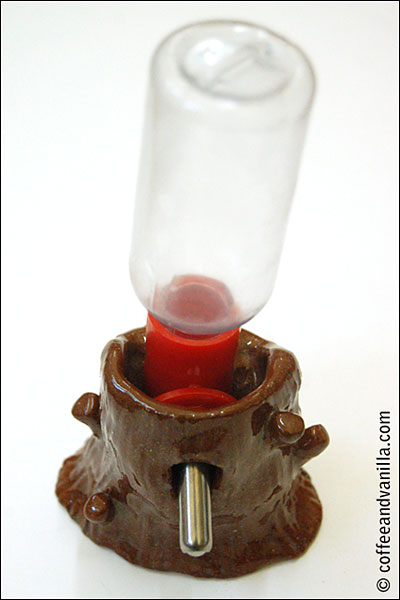 NOTES
Have in mind that clay will most probably shrink a little (about 10%) during the whole process, so the holes may turn bigger.
My holder did not come out completely perfect and the bottle was rocking a bit so I slipped under a piece of tissue paper.
I started making also sand bathtub for the hamster so stay tuned, it has been bisque fired already. Now I need to glaze it and fire one more time…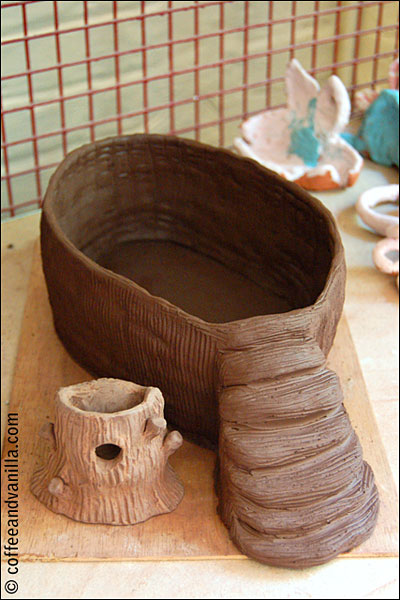 More hamster posts can be found here.