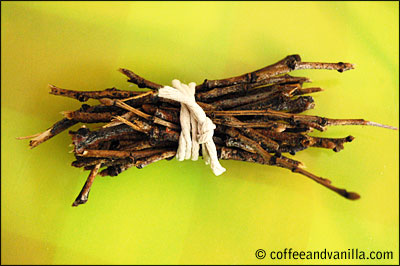 Bunches of twigs tighten with natural jute or cotton twine, I used Tilia tree but there is more hamster safe wood you could use, just make sure they are from safe, clean place… best directly from the tree, washed in hot water and dried.
Corn silk is comfy nesting material while tangled corn husk are great toy. Make sure to dry them out before putting it in the cage, otherwise it may get mouldy.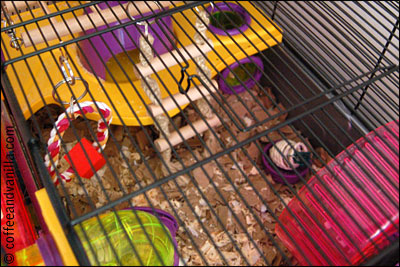 Thorn cardboard as bedding to mix with the shavings for different texture.
Jute or cotton twine toys – plait the twine, add some natural wooden beads or not and hang in the cage, hamster will love to gnaw on it.
Toilet roll and kitchen towel tubes, hamsters love to go inside them.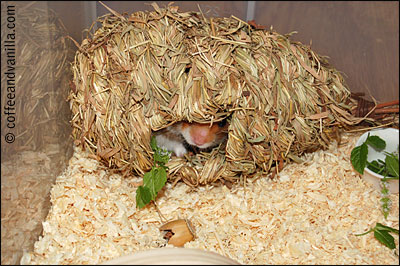 Straw or willow hamster hideout – bird house really, they are available for instance in 99p Store / Poundland / £1 Shop.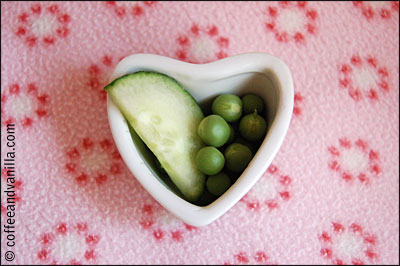 Unwanted ceramic tea light holders make perfect food bowls or pots to sprout the grass for hamster cage and playground. Just deep them in a bowl of boiling water, wait few seconds and pull to remove the candle.
NOTES
Please note that cardboard toys are only good for hamsters that does not nibble on the cardboard, some does some don't so check first…  It is not good for them to eat it. Ours hamster does gnaw on the paper tubes, just run in them.
I will be updating this post with new ideas and more pictures soon.
More hamster posts can be found here.