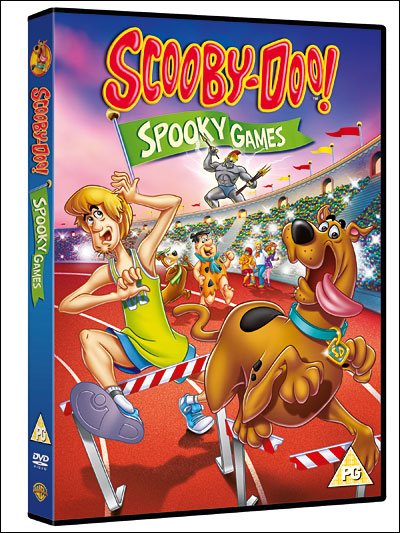 I meant to write about "Scooby-Doo! Spooky Games" DVD for ages now but with the all this "back to school" fever we completely couldn't find a peaceful moment… until this weekend. It was nice finally to seat down, relax and watch family movie together, especially that kids are still excited about Olympics and Paralympics, they even visited one of the events in Stratford Olympic Park on a school trip, so it was actually better to watch it now than before.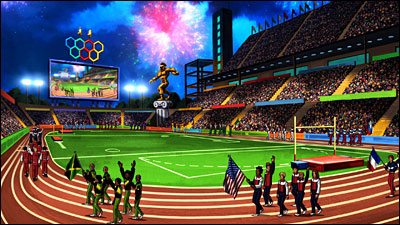 My daughter watched the first 20 something minutes of all new "Spooky Games" with excitement when 1000 year old statue came to life and threatened to ruin the whole World Invitation Games event where Shaggy was a contestant, even though she has never been Scooby-Doo fan before.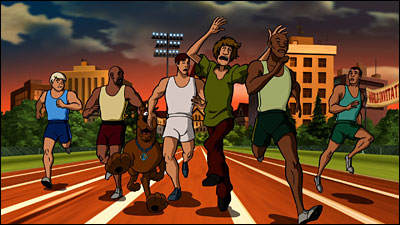 The rest of the DVD contains older "Laff-A-Lympics" featuring not only Scooby-Doo but also other Hana-Barbera characters from circa 1970-1980: Yogi Bear, Flinstones, Pink Panther just to mention few. There were: Yogi-Yahooeys, Scoobie-Doobies and Really Rottens competing between each other in the events all over the globe. My daughter liked this bit a little less than the first part, mostly because of the colours and I can't blame her, they did not look too impressive on our large screen.  Although the quality was obviously not so good as the new episodes, it is a part of the history, part of my childhood as well and I'm happy I got a chance to see it again, this time with my own kids.
Highly recommended family movie, lots of fun not only for kids.
4 out of 5 stars
Parts of this arti­cle can be found between my other reviews on Ama­zon web­site.
Images: courtesy of  Warner Bros.
Disclosure: I received "Scooby-Doo! Spooky Games" from Warner Bros for review purposes along with goodies box. I was not financially compensated for this post. All opinions are my own.