MATERIALS
about 150-200 wooden craft sticks or ice lolly sticks
dark colour ballpoint pen (markers may smudge on the wood)
2 small cups or glasses
blank sticker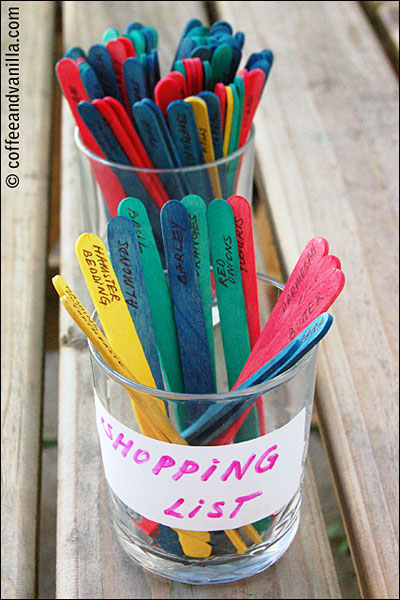 METHOD
Using a ball point pen write down usual shopping list items on both sides of the sticks, on one end.
Mark one of the glasses with a sticker as a shopping list.
As soon as something finishes in the house move the stick to the "shopping list" glass. This way you won't have to do check what is missing before you next trip to the shop.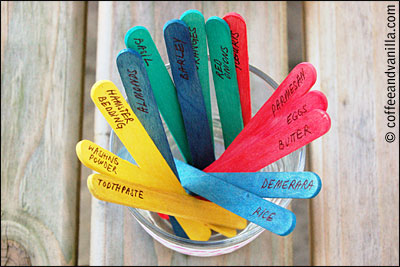 NOTES
Involve the kids, they will love suggesting items and adding them to the shopping list!
We used coloured sticks: green fresh fruit & veggies, yellow for household items, blue for tinned and packed foods and red for all the rest of foods but one colour or non coloured sticks will be good too. You can always use colourful ball point pens instead.