Matching nail art is an essential part of any Halloween celebrations, if you don't have time to make the spider web pattern you can always go for black & orange crackle effect which takes only seconds.
MATERIALS
orange nail polish for the base, I used pearl one
black nail art pen / nail art lacquer (nail polish with thinner brush)
purple nail art pen – optional
silver glitter nail art pen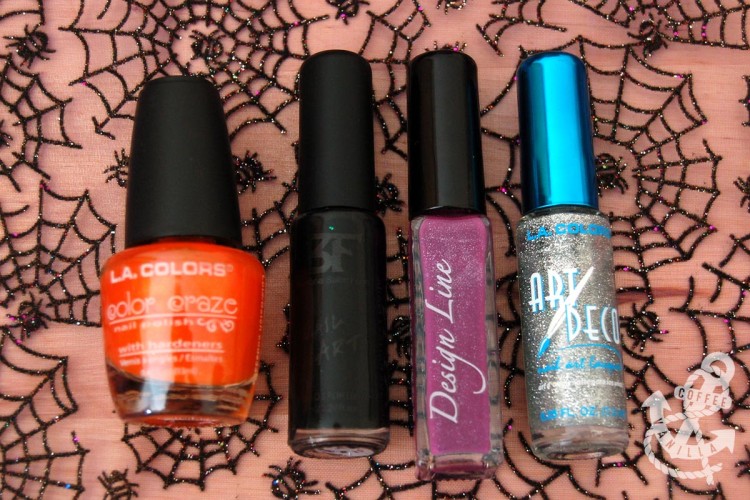 METHOD
Paint all nails with orange colour, one or two layers depending on nail polish.
To make spider web design using black (or purple) nail art pen draw diagonally across each nail 3 wavy lines, then connect them with couple straight lines to the corner of the nails.
To make pumpkin design just draw triangle eyes and spooky smiles with black nail art pen.
Finish with strokes of silver glitter.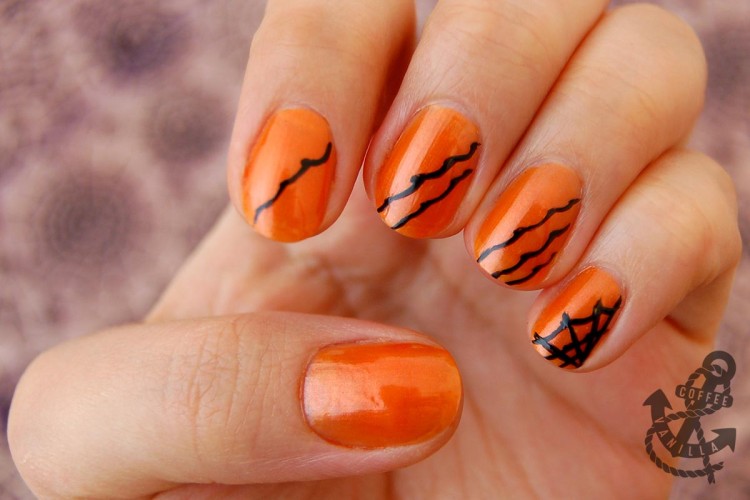 Here is how my older daughter's nails came out…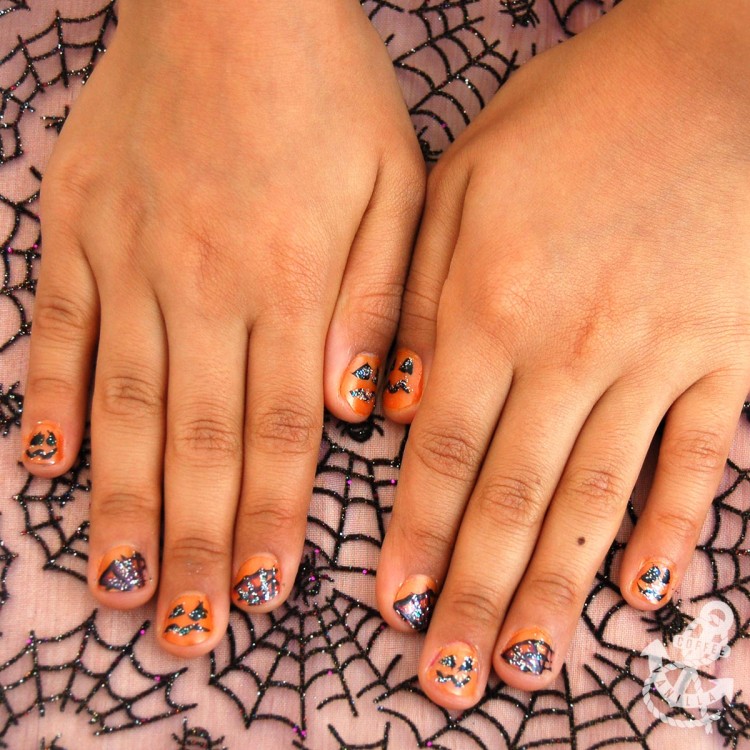 … and here are hands of the little one, she wasn't patient enough so some of her nails are smudged :)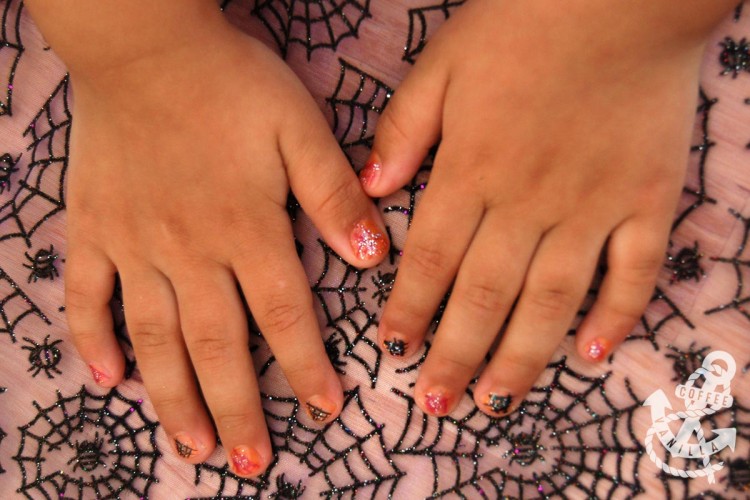 NOTES
More health & beauty tips.
More DIY ideas.
More seasonal articles.