I know that magnetic nail polishes and shatter top coats are nothing new but I have finally got around to try them myself… mostly because they are not so expensive any more.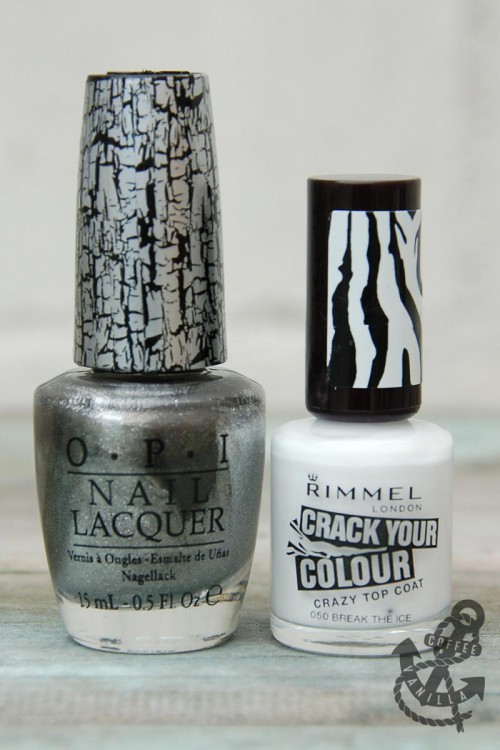 OPI Silver Shatter & Rimmel Crack Your Colour – Break The Ice (white)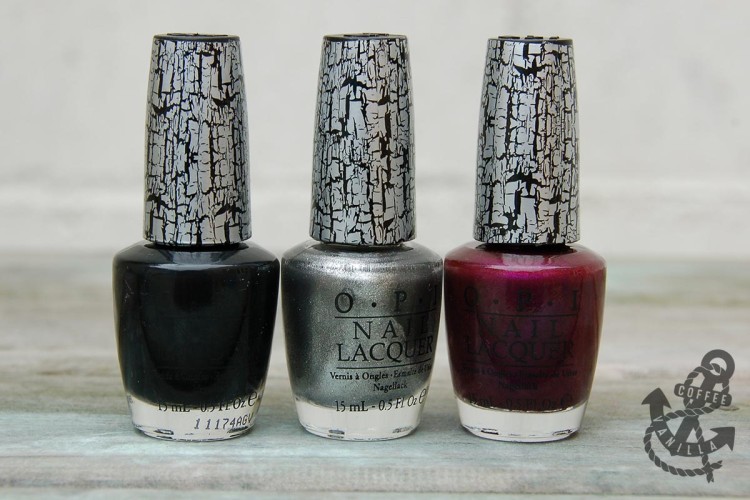 OPI Black Shatter, OPI Silver Shatter & OPI Super Bass Shatter (plum colour)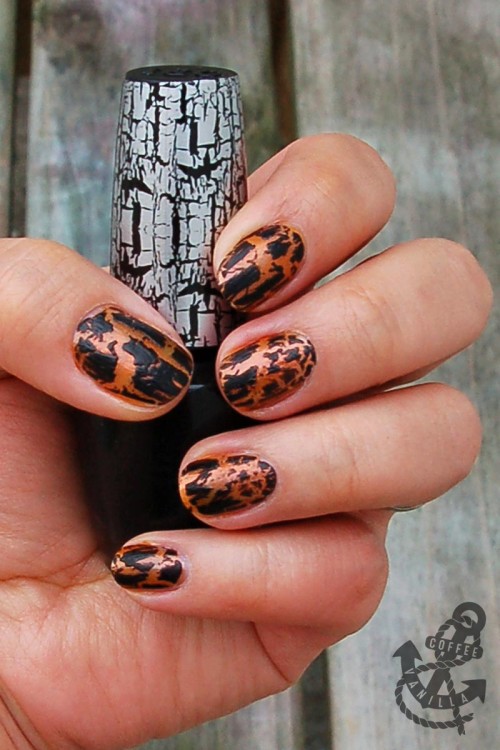 OPI Black Shatter over orange nail polish seems like a perfect choice for Halloween and takes only couple of minutes, no skills required…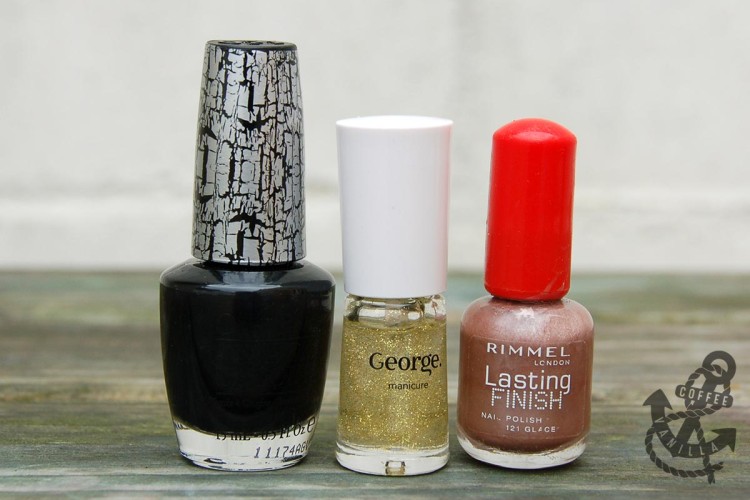 OPI Black Shatter, Asda's George Stary Eyed transparent top coat with golden dust and pearl Rimmel Glace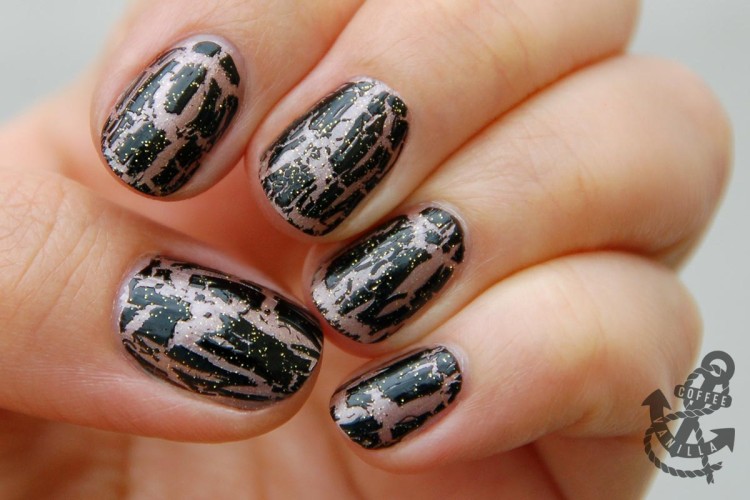 OPI Black Shatter works also quite well on beige base, especially when topped with some glittery top coat.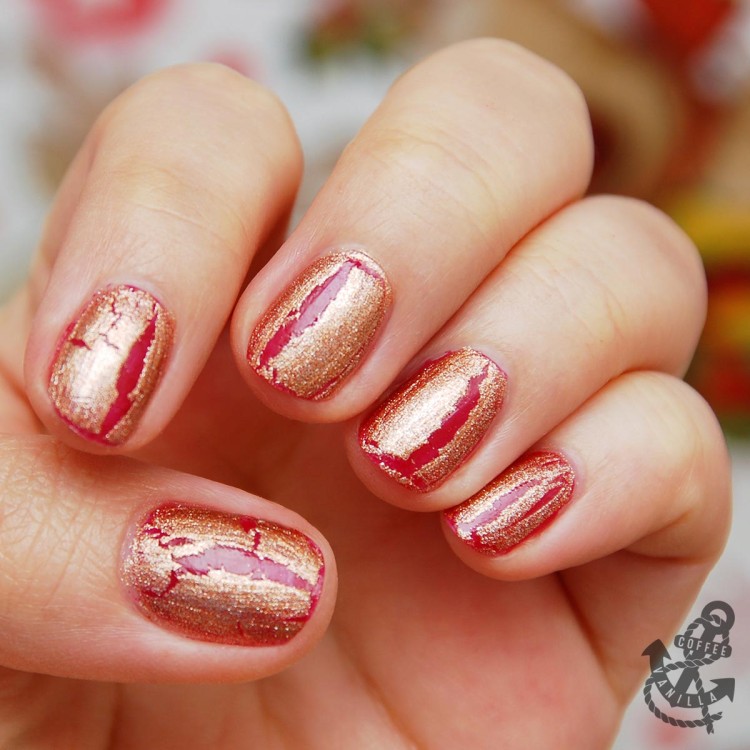 To get this Christmas look I've used golden / copper China Glaze Crackle Glaze (Cracked Medallion) on the top of plain, glossy red base.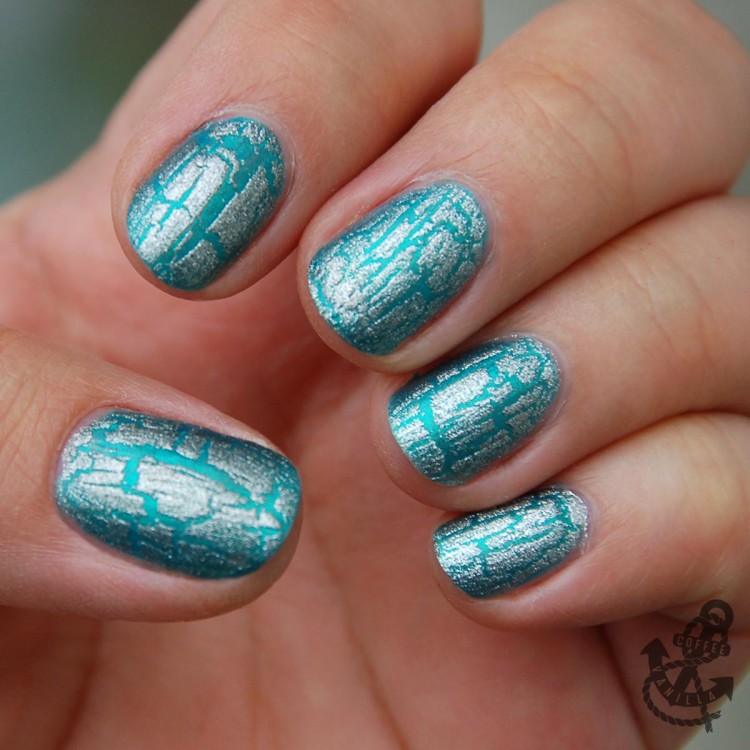 I used here OPI Silver Shatter over turquoise green varnish which to be honest enhance most of the colours I tried so far. It is also very handy in extending life of a bit chipped manicure in no time, nails look perfectly again (!) Golden shatter nail varnish would work great here as well.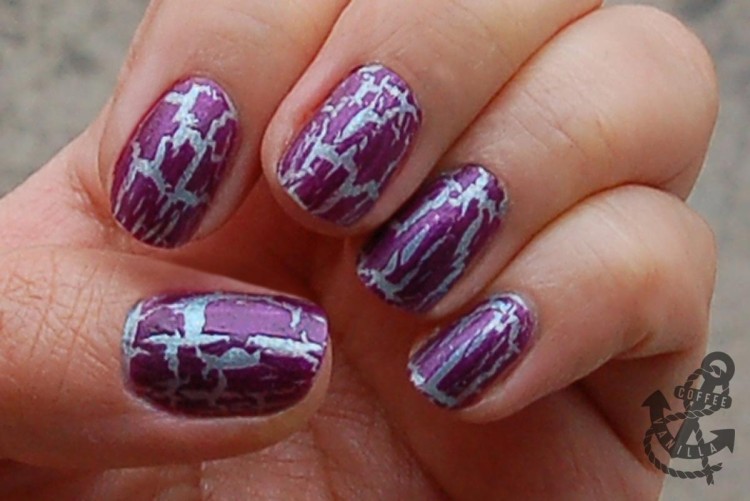 I liked also the plum OPI Super Bass Shatter top coat, it does work well over lighter shades such as this simmering baby blue.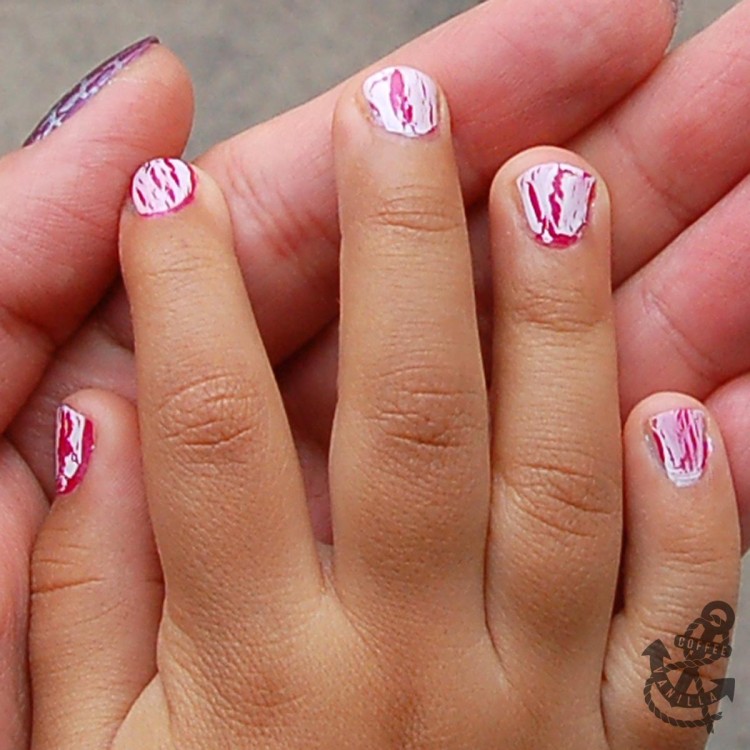 Neither me nor my daughter could get convinced to the white Rimmel Crack Your Colour – Break The Ice varnish, it looks more like correction pen than nail polish in my opinion but I will give it a try in different combinations and update this post shortly…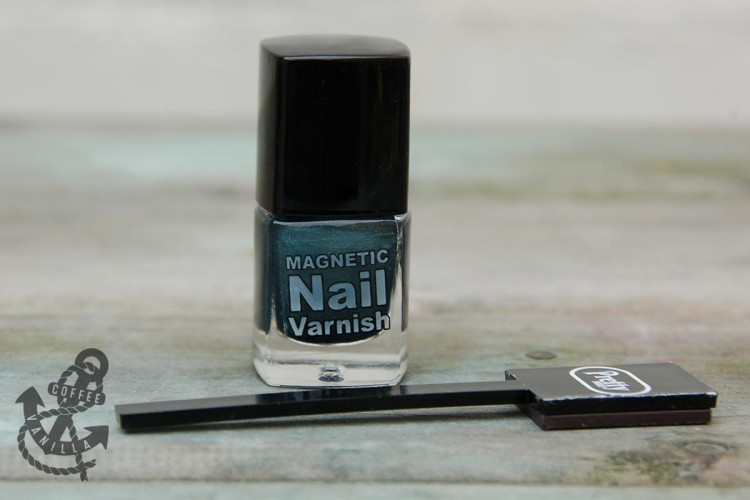 "noname" magnetic nail varnish in denim blue with star shaped wand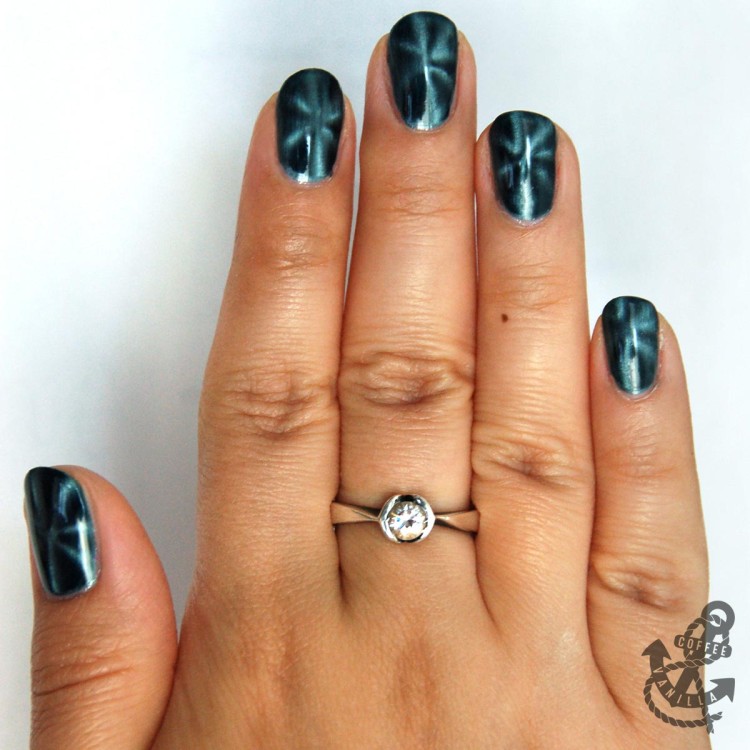 I was very curious how it would work and I'm quite pleased with this "almost" professional effect. My daughter calls it "magic nail polish" and says it musts contain some magic potion from Papa Smurf. I'm actually quite amazed myself how easy to create the pattern was… although next time I will need to keep the wand in even distance over the nails to get the pattern correct. Magnetic nail polishes come with different wands / magnets to create not only star shaped pattern but also waves, swirls and many more designs.
NOTES
When using crackle nail polish be sure to let the base coat dry properly first before applying shatter top coat to avoid smudged colours.
The thicker layer of shatter top coat the bigger, bolder crackles will be.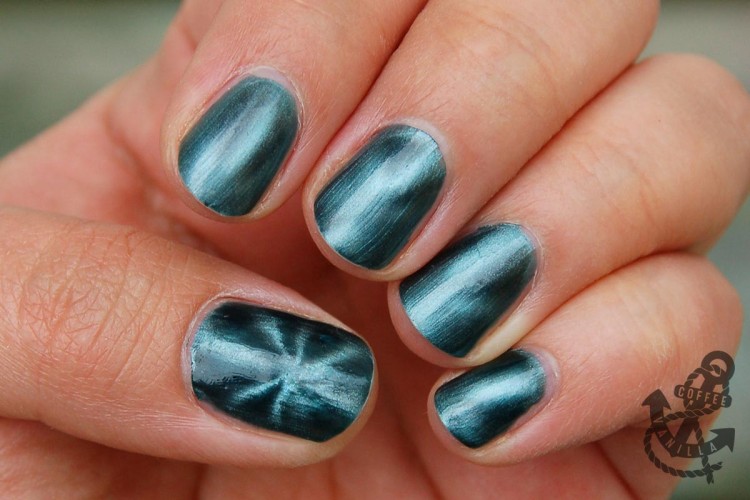 With the magnetic nail polish have in mind that the closer the wand to nail polish surface the sharper the pattern. For best result paint your nails first like you would use regular nail polish and then apply second coat, nail by nail, holding the wand for couple of seconds over the freshly painted nail. If you hold the want too far from the nail the pattern may come out blurred – see image above…
NOTES
More health & beauty tips.
More DIY ideas.
More seasonal articles.
DISCLOSURE: I purchased all of the mentioned products myself. I was not financially compensated for this post by neither of the named companies. All opinions are my own.