Who said that the beer tastes best chilled? I do not drink beer often but my favourite way is to make it hot & spicy.
Grzaniec is traditional Polish recipe perfect for icy winter evenings or as a cold, sore throat and flu medicine.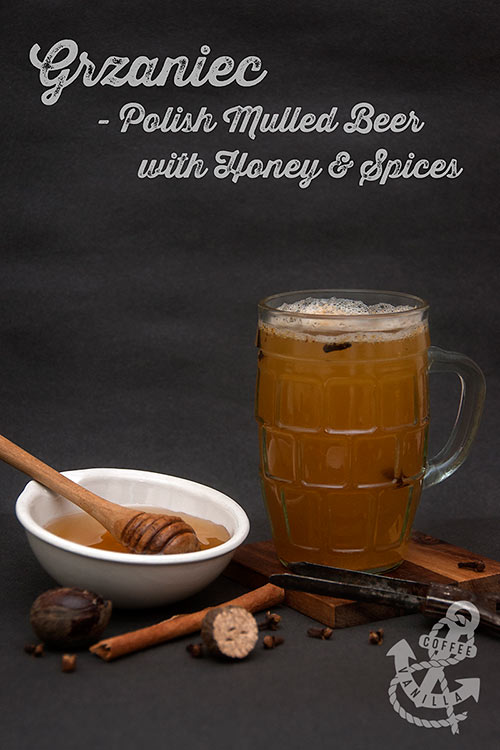 INGREDIENTS
660 ml bottle of quality beer
6 tbs clear honey
2 tbs water
1 cinnamon stick
½ tsp ginger powder or some fresh one
1 tsp whole cloves
pinch of nutmeg
EQUIPMENT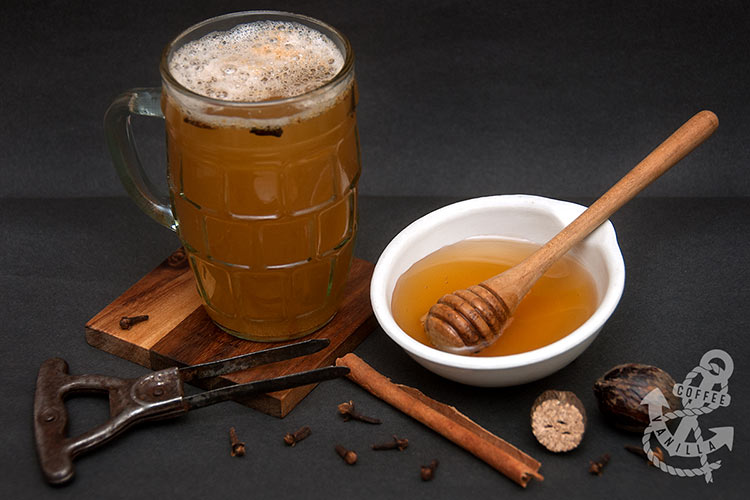 METHOD
In a saucepan place honey, water and spices, simmer until fragrant and all water has evaporated.
Now you can slowly add also the beer but do not boil it, just make it hot.
Strain and share to the glasses.
Enjoy with some salted pretzel sticks or "paluszki" as we call it in Poland.
Serves 2.
NOTES
In summer spiced honey can be cooled down and added to chilled beers rather than the beer heated.
If you are looking for more warm alcoholic beverages try this Spiced Orange Mulled Wine I made a while ago or if you prefer something lighter give Helen's  Spiced Mulled Cider a go.
For chilled Polish style beer (best in Summer) follow this link.
I'm submitting this recipe to October Inheritance Recipes that we co-host with Solange of Pebble Soup.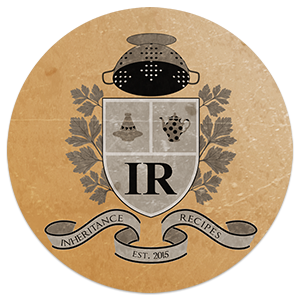 Please drink responsibly and don't exceed recommended safe alcohol unit limits.