Buckwheat also called kasha or kasza gryczana is Polish comfort food, can be used as a side to all kinds of meats, served with sauces like pasta (tastes especially delicious with mushroom sauce), eaten on it's own just with some onions browned on butter or turned into main meal with addition of fried onions, mushrooms and topped with sunny side up egg.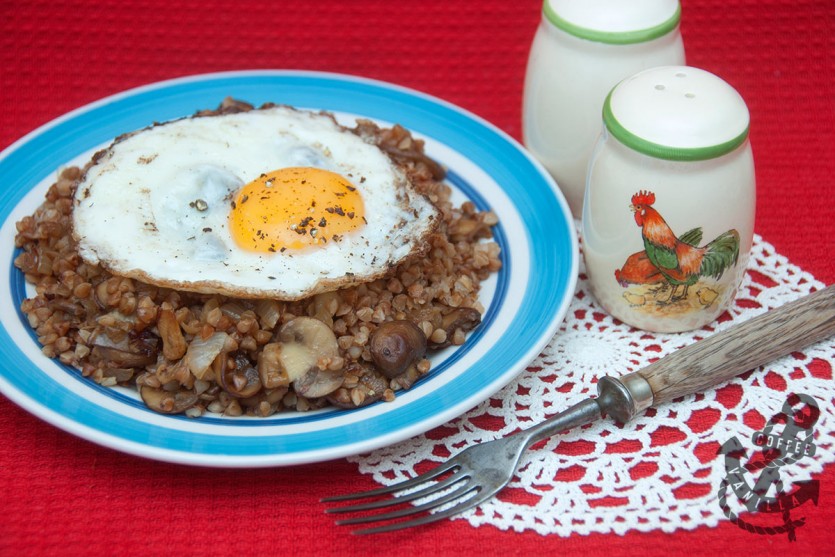 Kasha comes loose or in pouches like rice to make boiling more convenient. It can be roasted (prażona) or plain, whole grain or broken. I prefer the whole grain roasted version, it has much more intense flavour and does not get so mushy. Un-roasted kasha can be easily roasted on deep frying pan (in similar manner to couscous). Then, once it is still all hot can be quickly prepared by adding some stock or water and cooking for about 10 – 15 minutes.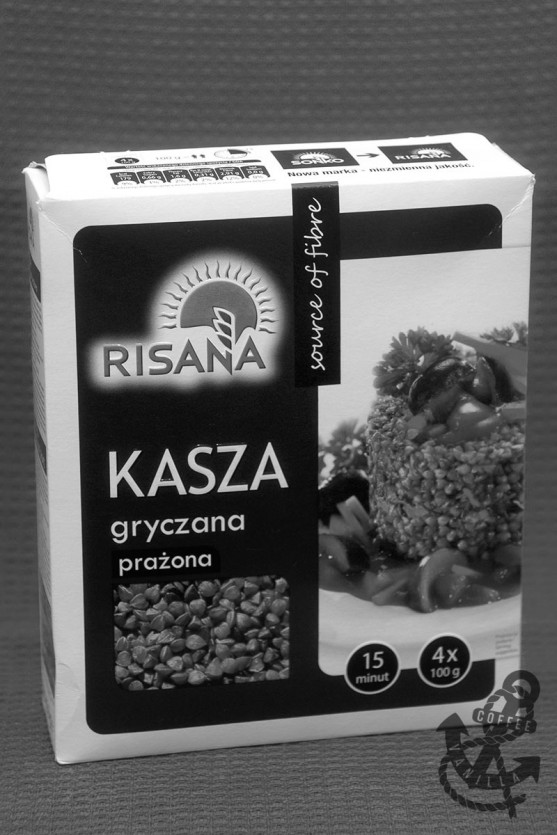 INGREDIENTS
400 g buckwheat groats / kasza gryczana / kasha
400 g mushrooms (sliced)
2 – 3 onions (diced)
1 garlic head (peeled, crushed or sliced)
sea salt
black pepper
real butter / olive oil
4 – 6 eggs
kefir / Polish soured milk (to serve) – optional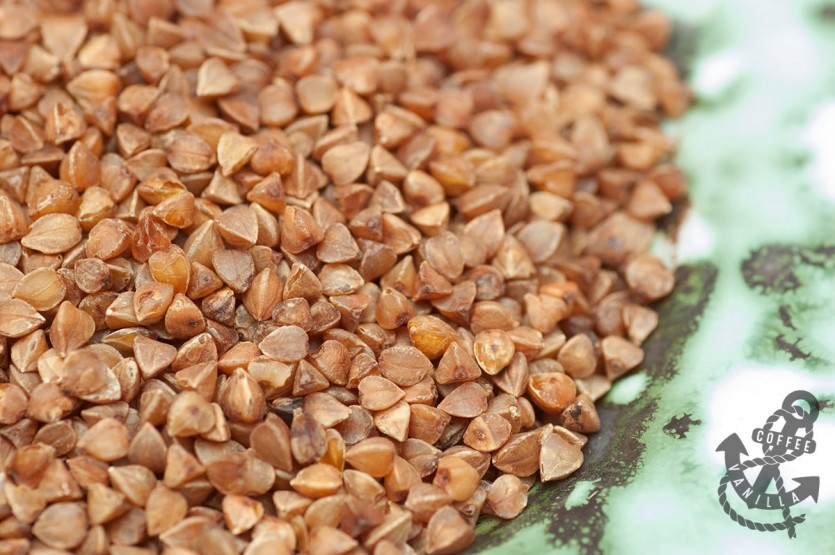 METHOD
Prepare kasha and leave aside.
In a deep frying pan fry on butter and oil all of the mushrooms, onions and garlic.
Once everything is nicely browned, stir in previously prepared kasha and cook for a bit longer.
Season to taste with some salt & freshly cracked pepper.
Share to the plates.
Serve topped with sunny side up egg and cup of kefir on a side.
Serves 4 – 6 people.
NOTES
This recipe is traditional way of serving buckwheat not only in Poland but across Eastern European and Jewish communities all over the Globe. Variations include serving it mixed not only with onions and mushrooms but also with same bow tie pasta and scrambled eggs or hard boiled, chopped eggs instead of sunny side up ones, like I did.
Looking for more buckwheat recipes? Then try Buckwheat and Chia Seed Chocolate Chip Cookies from Franglaish Kitchen, Buckwheat Blini Pancakes from Elizabeth's Kitchen Dairy, Beetroot, Blueberry & Buckwheat Pancakes from Veggie Desserts or Vegan Buckwheat Ragu from My Custard Pie.
I'm adding this recipe to the Inheritance Recipes challenge that we have started together with Solange of Pebble Soup. This month theme is Comfort Food so this kasha recipe fits in perfectly! If you haven't done it yet, please come and join us, share your inherited recipes with us!