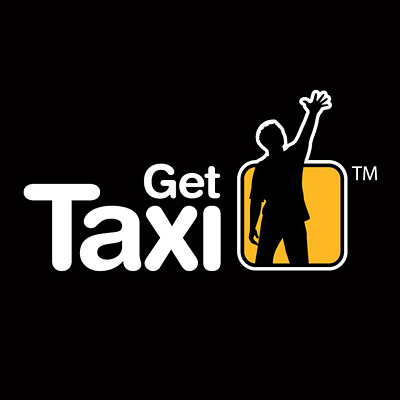 Have you heard about this new GetTaxi app yet?
Once you install it on your phone (free) you can start using it straight away as long as you have internet access on the phone.
You can either choose pick up location from the map, by adding postcode or simply pressing "locate" button (mobile or gps location service must be enabled) when you will get list of available locations to choose from.
For me, who hates talking on the phone and explaining where to pick me up from, this app is just perfect (!) One time you can as well enter destination address ("details" section) so you won't have to do any explaining inside the taxi, just enjoy the ride.
It is very convenient especially when you don't really know exact address of the place you are in, great for tourist visiting London, too. I tested it several times to be picked up from the pub in the middle of London and every time "locate" was working perfectly giving me name of the place as one of the first options. It works also on the street as long as you have some recognizable building near by. Useful when you have hands full of shopping bags ;)
As soon as you order your taxi you are able to see exactly how many minutes or even seconds before arrival of your cab. The name and photo of your driver is also available to you… so it is definitely safer than stopping a random taxi on the road. The driver can see customer name and picture as well (if added to your profile) and during the whole process of awaiting the cab you can see in real time the progress on the map.
When ordering you can choose to pay by Card or Cash, this include coupon credit you can add to your phone. If you paying by card you will be prompted to enter you card details and at the end of the ride you will get pop-up window on your phone asking to accept the transaction, that's it.
What I like is that you can rate your driver when you have reached your destination already, collect taxi miles or earn points by inviting friends. Besides that I was very impressed with their Twitter customer service when I got reply to my question within seconds.
The GetTaxi app is available in UK for Android, Blackberry and iPhone.
The downsides are that the service does not cover all London yet (Black Cabs only) and that there is no app for the Windows phones. For info on all available locations and platforms visit their website.
I would also expect that if you enter pick up and destination addresses you should be able to get, at least approximate price in advance, before you order, just in case you don't have enough money on you.
But still I love this app and I would recommend to anyone living in or visiting London or any other city where GetTaxi service is available.
With thanks to Rebecca & GetTaxi UK for complementary taxi credit for the purpose of this review.