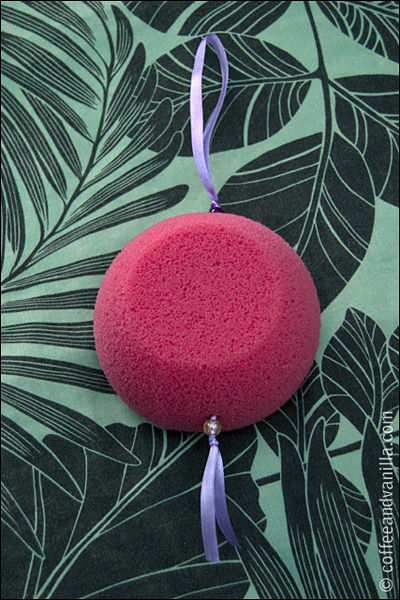 I don't know if it is just my luck but every time I buy sponges on the ropes for my girls they are either too hard to use or they are breaking after couple of days and we don't like all those plasticky wash puffs so I decided to make my own ropes for plain sponges.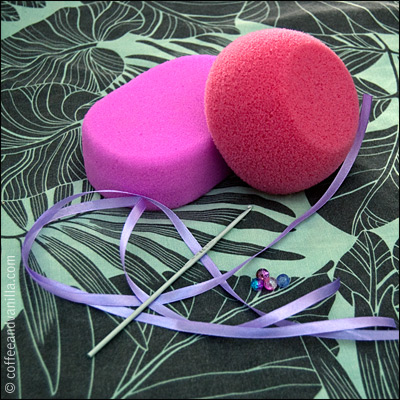 MATERIALS
sponge
2 acrylic beads with large holes
piece of ribbon or string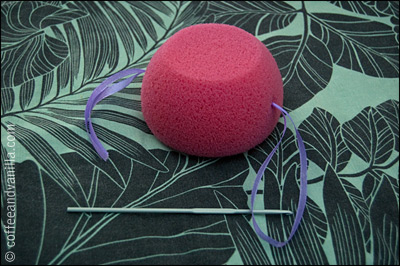 EQUIPMENT
crochet hook (I used 3 mm one)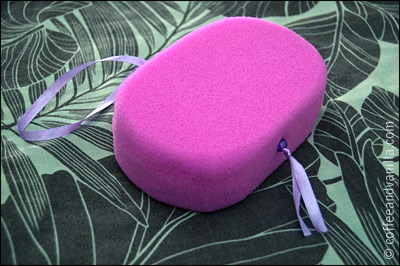 METHOD
Pierce the sponge with a crochet hook.
Fold the ribbon in half and pull it through the sponge.
Thread the beads onto the ribbon on the top and bottom of the sponge finishing with knots.
And voilà, your sponge on a rope is ready.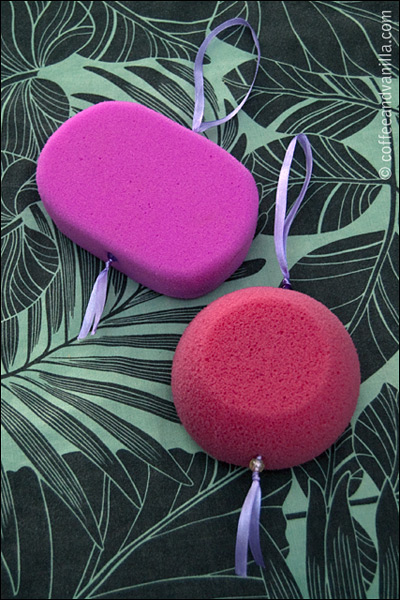 NOTES
Make sure the colour of the  string or ribbon you are using is not running.
More DIY "sponge on a rope" ideas: